The image of himself that Jesus requested of St. Faustina is now one of the most famous in the world.
Ninety years ago in Płock, Poland, Jesus appeared for the first time to Sister Faustina Kowalska and asked her to have a picture painted with the words "Jesus, I trust in You." Nine decades later, it is probably the most famous image of Christ in the world today.
On this anniversary, on February 22, 2021, Archbishop Romeo Pawłowski presided over a celebration at the shrine of Divine Mercy.
Pope Francis wrote a letter to the participants in the ceremony, stressing that the Apostle of Mercy, his predecessor St. John Paul II, wanted the message of Divine Mercy to reach all the inhabitants of the world.
The Polish Pope wished: "The fire of mercy must be transmitted to the world, because in Divine Mercy the world will find the peace and happiness of men!"
Archbishop Pawłowski said in his homily that while he was preparing for his trip to Poland, he notified the Holy Father who said: "Pray for me and have the people pray for me. Tell them that I deeply believe in divine mercy."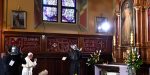 Read more:
Let us be engulfed in Jesus' mercy, says pope in letter on Divine Mercy anniversary


St. Faustina (1905-1938) was called by Jesus to a special mission: that of proclaiming His Divine Mercy to the world, of spreading the image of Jesus as he appeared to her and with the words "Jesus I trust in you!", and to promote a feast of Divine Mercy (now established on the first Sunday after Easter) and the recitation of the chaplet of Divine Mercy.
Enjoy images from the celebration by the Foreign Communication Office of the Polish Bishops' Conference, provided by Fr. Paweł Rytel.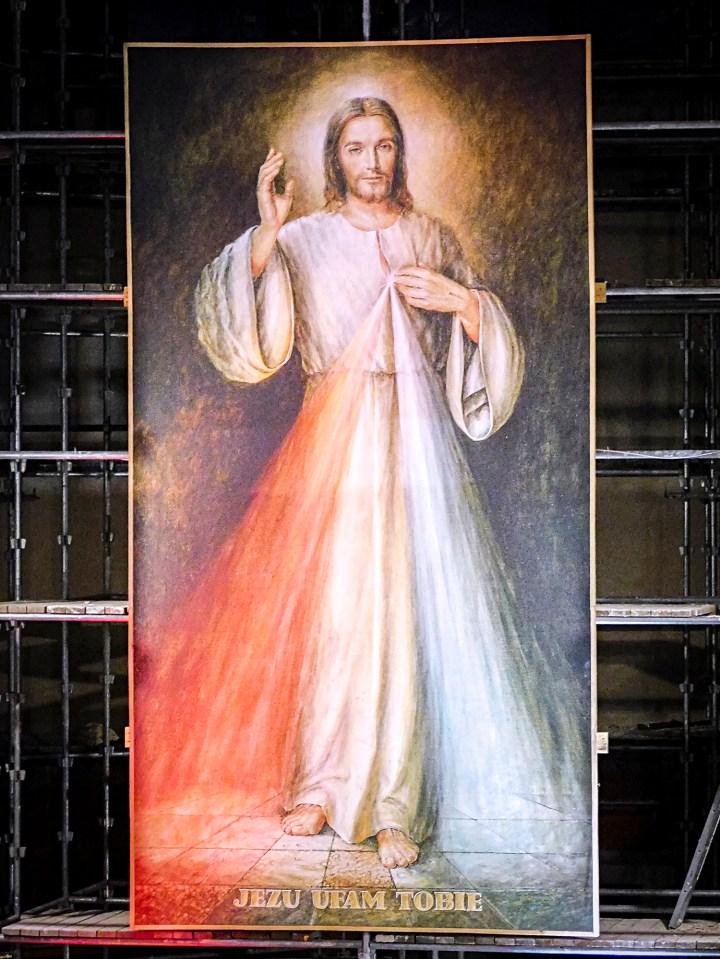 Launch the slideshow