Station Church Day 13: The legend of this saint is captivating!
Aleteia invites you to a virtual Lenten pilgrimage through Rome's 42 station churches: one church per day, from February 17 to April 11.
Day 13
The Basilica of San Clemente is a journey back in time. It's built on at least three levels: the current one dates back to the 12th century, the ancient basilica dates back to the 4th century, and it in turn was built on the ruins of Roman buildings of the 1st century.
The basilica holds the remains of the fourth pope, St. Clement (92-101). According to tradition, Clement was condemned to forced labor in Crimea, where he suffered martyrdom: He was thrown into the Sea of Azov with an anchor around his neck. Shortly afterwards, the waters miraculously receded, revealing a tomb built by angels, who had given Clement a proper burial.
Since then, once a year the sea receded, uncovering the tomb. On one of these occasions—according to the legend—a child was swallowed by the water and was found a year later, safe, in the tomb of St. Clement.
The mortal remains of the pope were found and brought to Rome in the 9th century by Sts. Cyril and Methodius, the brothers who evangelized the Slavic peoples. Cyril himself is said to be buried here in this church.
The basilica is dominated by the apsidal mosaic (12th century): the Cross is depicted as the tree of life, from which flow the waters of salvation and which extends its branches in time and space.
Be merciful,

just as your Father

is merciful.

(Lk 6:36)
* In collaboration with the Office for Social Communications of the Vicariate of Rome.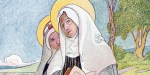 Read more:
Call on these two saints to improve the mother-daughter relationship


Read about the tradition of the station churches here. And see previous churches in the pilgrimage here.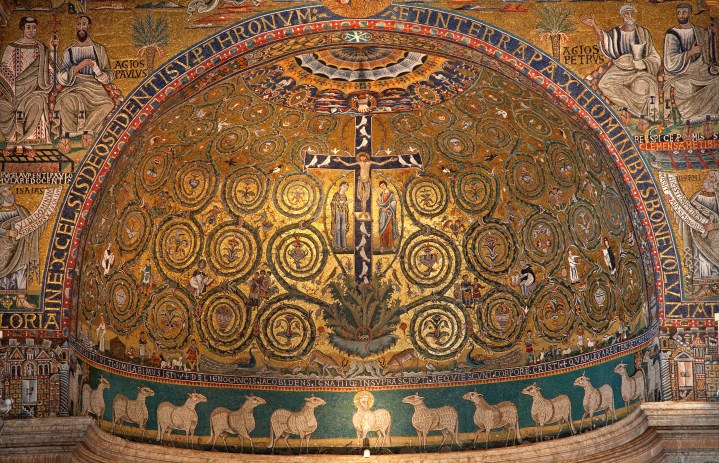 Launch the slideshow