Try this saintly practice of self-examination at morning, noon, and night.
The "particular and daily examen" is what St. Ignatius of Loyola (1491-1556), founder of the Jesuit order, called one of his famous spiritual exercises. It's designed to help people examine their souls and transform their lives.
For this saint who had a great influence on Western spirituality, just as "walking, running, are bodily exercises," the different ways of "disposing the soul to get rid of all its disordered affections, and to seek the will of God, are spiritual exercises."
Such is this attentive examination of ourselves, which should be carried out without haste and in all humility to help us attain a more conscious and profound fidelity to God's plan for us. Its daily repetition aims at turning the soul away from sin and elevating it to the love of God.
Although the focus of the Examen is spiritual, it can also be of use to help us on a merely natural level to overcome bad habits and attitudes and grow in virtue. It includes three parts, to be performed morning, noon and evening:
Morning
When you wake up, focus your attention on what attitudes and behaviors you would like to correct in your behavior—such as pride, anger, backbiting, negative thoughts, etc.:
"Immediately on rising … one ought to propose to guard himself with diligence against that particular sin or defect which he wants to correct and amend." (Spiritual Exercises)
Noon
In the middle of the day, take stock: how many times did you "slip up" in the morning? What were the circumstances that led you to fail? Here and now, what can you do to make it right?
"… One is to ask of God our Lord what one wants, namely, grace to remember how many times he has fallen into that particular sin or defect, and to amend himself in the future. Then let him make the first Examen, asking account of his soul of that particular thing proposed, which he wants to correct and amend. Let him go over hour by hour, or period by period, commencing at the hour he rose, and continuing up to the hour and instant of the present Examen, and let him make [on a card dedicated to this exercise, Ed.] as many dots as were the times he has fallen into that particular sin or defect. Then let him resolve anew to amend himself up to the second Examen which he will make." (Spiritual Exercises)
Evening
After dinner or before going to bed, review in detail your afternoon behavior. Take note of any progress and examine the causes of your failures.
"After supper, the second Examen will be made, in the same way, hour by hour, beginning at the first Examen and continuing up to the present (second) one, and let him make [on the card mentioned before, Ed.] as many dots as were the times he has fallen into that particular sin or defect." (Spiritual Exercises)
Spiritual regeneration
We're already more than halfway through Lent, but it's never too late to adopt this method. It can help us fulfill our Lenten resolutions or help us year-round to become more self-aware and chip away at our tendency not to put God first.
St. Ignatius said of his exercises that they "will always be a most effective means for the spiritual regeneration of the world and for its right orientation towards God."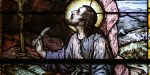 Read more:
What are the five steps of the examen?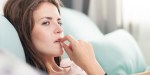 Read more:
How to successfully examine your conscience every night