On Holy Saturday, sitting beside the tomb of Jesus, it's comforting to know that many of the Church's greatest saints felt the sorrow of doubt.
It's easy to read the most quotable lines from the saints and assume they were all one Hail Mary away from ecstatic prayer. But for many of the saints, prayer was often dry. Worse, it was often haunted by doubts and utter emptiness. We, too, can experience this desolation, these months or years when prayer is only ever a chore, when lifting our hearts to heaven immediately fills us with doubt and loneliness. On Holy Saturday, as we sit beside the tomb of Jesus and think of the moments in our lives where all hope seems lost, let's take comfort in the faith of the saints who persevered in prayer even when it was empty and dry.
St. Teresa of Calcutta (1910-1997) famously found no consolation in prayer for 50 years. Though in her youth she had known the sensation of joy in the Lord, for decades her joy was not a feeling but a decision, the choice to believe in the power of the resurrection when all within her felt dead. "There is such a deep loneliness in my heart that I cannot express it," she wrote. "How long will our Lord stay away?" And again, "Sometimes the pain is so great that I feel as if everything will break. The smile is a big cloak which covers a multitude of pains." We have hundreds of saints who served the poor as devotedly as Mother Teresa; were that her only attribute, devotion to her would likely wane over the next few decades. But a saint who served with such palpable joy while enduring decades of desolation will console and strengthen the faithful for centuries to come.
Bl. Carlos Manuel Rodriguez (1918-1963) was a chronically ill Puerto Rican man who shared his deep love of the liturgy through the newsletters he produced, the talks he gave, the study groups he organized, and the retreats he ran. During his last months, Carlos felt abandoned by God, living the darkness of Good Friday and Holy Saturday, but before he died the light of Easter came back into his life and with it the joy of being loved by God. But even in his darkness, he had loved so beautifully that after his death, the staff at the hospital refused payment from his family, insisting that in his many months of agony he had given them far more than they had given him.
St. Faustina Kowalska (1905-1938) is most famous for her visions of Jesus when he gave her the devotion to Divine Mercy to share with the world. But the young Polish nun didn't always see Jesus when she prayed. In fact, for two and a half years she struggled in prayer, later writing, "A darkness began to invade my soul, growing thicker and thicker. My spirit became dark, the truths of the faith seemed absurd to me. When someone spoke to me of God, my heart was like a stone, incapable of the slightest act of love! I found no consolation in prayer … Often during the entire Mass, I did nothing but struggle with blasphemies that rushed to my lips." But Sr. Faustina persevered. Upon learning that her struggles were not sins but a trial to be endured, she prostrated herself before the Blessed Sacrament and declared, "Even if you kill me, I will have confidence in You!" After a time, she moved out of this period of desolation and eventually became a visionary whose prayer changed the world.
Bl. Luigi Maria Monti (1825-1900) was the Italian founder of an order of nursing Brothers. But even in his first flush of fervor, as he was founding his order, he struggled with profound darkness in prayer. Years later, he wrote "I would spend hours before Jesus in the Blessed Sacrament, but they were all hours without a drop of heavenly dew; my heart remained arid, cold, and unmoved." He was on the point of giving up when he was granted a singular grace: an apparition in which Jesus and Mary encouraged him to persevere. After that, he worked tirelessly for the poor, the sick, and the orphaned for decades as he led his young religious order.
St. Thérèse of Lisieux (1873-1897) is often portrayed as a saccharine young thing whose heart was constantly filled with joy at the thought of Jesus. But while she loved God deeply, she also struggled mightily against the temptation to doubt, particularly as she suffered from tuberculosis at the end of her life. She wrote, "When I sing of heaven's happiness, of what it is to possess God forever, I feel no joy; I simply sing of what I want to believe." As she lay dying, she wrote that Jesus "allowed pitch black darkness to sweep over my soul … I suffered it for months and am still waiting for it to end." But Thérèse knew that faith is not a feeling; it's a choice. And so the woman called "the greatest saint of modern times" by Pope St. Pius X attained holiness in darkness and desolation because she never stopped choosing to love God.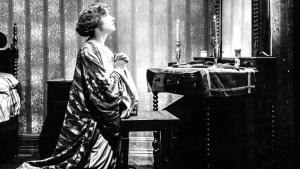 Read more:
Why pray when praying doesn't work?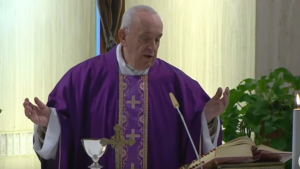 Read more:
Pope: 3 conditions for truly praying; in these days, "Imagine if we were to pray like this"