The primary message of Our Lady of Fatima could be summarized as prayer, penance, and reparation.
Each Marian apparition typically has a primary message that the Blessed Mother reveals to the visionaries. For example, Our Lady of Fatima's message to three shepherd children in 1917 could be boiled down to prayer, penance and reparation.
Pray the Rosary
One of the primary messages of Our Lady Fatima was to pray and, in particular, pray the Rosary. Here are a few communications of the Virgin Mary that were written down.
Pray, pray a great deal and make many sacrifices, for many souls go to Hell because they have no one to make sacrifices and to pray for them

Continue to pray the Rosary every day in order to obtain the end of the war.

I want you to come on the thirteenth day of next month and to continue to pray the Rosary every day in honor of Our Lady of the Rosary, in order to obtain peace for the world and the end of the war for she alone can help
Perform penance for the salvation of souls
One of the visionaries, Lucia, wrote down the third secret of Fatima, which reveals a call to "penance."
Our Lady radiated towards him from her right hand: pointing to the earth with his right hand, the Angel cried out in a loud voice: 'Penance, Penance, Penance!' 
St. John Paul II later reflected on this message and said in a Message for the 1997 World Day of the Sick, "The insistent invitation of Mary Most Holy to penance is nothing but the manifestation of her maternal concern for the fate of the human family, in need of conversion and forgiveness."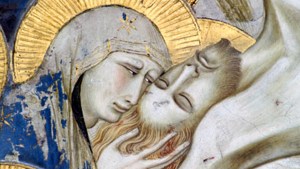 Make reparation for offenses against God
Another part of the message of Our Lady of Fatima is the call for "reparation." This refers to performing acts of prayer and sacrifice to repair bad things that have happened in the world.
Would you like to offer yourselves to God to accept all the sufferings which He may send to you in reparation for the countless sins by which He is offended and in supplication for the conversion of sinners?

Sacrifice yourselves for sinners and say often, especially when you make some sacrifice, "O my Jesus, this is for love of You, for the conversion of sinners, and in reparation for the offenses committed against the Immaculate Heart of Mary."
The message of Our Lady of Fatima is still relevant today, and calls out to all Christians to pray, perform penance and make reparation for offenses against God.
Rarely seen photos of Fatima visionaries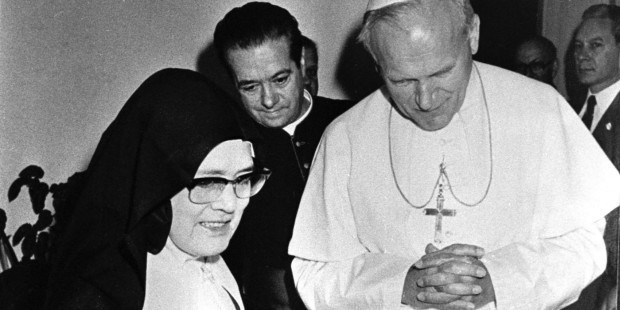 Launch the slideshow