His time in Greece and Cyprus marked above all by call to respect human dignity, work for unity.
Pope Francis concluded his five-day trip to Cyprus and Greece, departing around midday from Athens for Rome.
The Holy Father, who turns 85 later this month, seemed to be walking well during the trip, with his sciatica pain not causing as much of a limp as it sometimes has. Nevertheless, he did trip on his ascent to the plane, catching himself with his left hand.
There was a very brisk breeze at the airport, and his cassock was blowing around his legs. The pellegrina (the short cape-like piece around his shoulders) was at times blowing into his face, blocking his view. He stopped to pull it off his face as he climbed the stairs, and then nearly tripped; an aide quickly ascended the stairs to keep the pellegrina in place as the Holy Father took the last few steps and turned for a last wave.
His left fingers might have been slightly injured, but he did continue to use that hand as he entered the plane.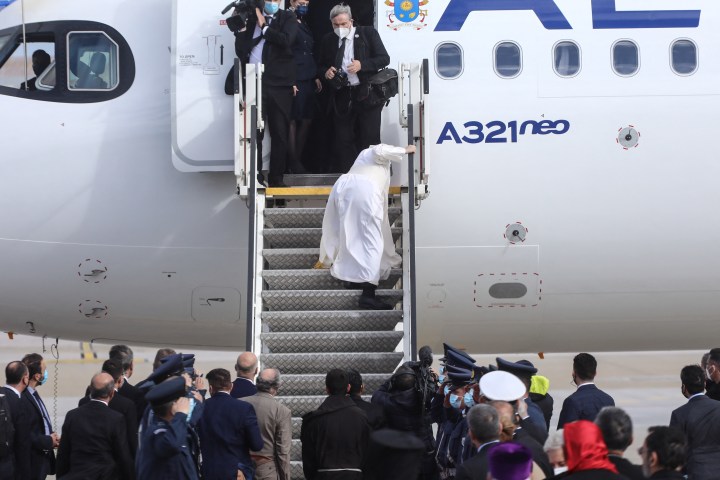 DIMITRIS KAPANTAIS / SOOC / DIMITRIS KAPANTAIS/ SOOC / SOOC VIA AFP