Pope Francis appeals "not to ignore the cry of the poor and the necessities of the people."
Need an idea for Lenten almsgiving?
Help us spread faith on the internet. Would you consider donating just $10, so we can continue creating free, uplifting content?
Make a Lenten donation here
With Sri Lankans progressively finding it harder to get basic necessities as fuel in the country has all but run out, protesters took to the streets again – many walking to the capital – insisting that the president resign. He finally did on Saturday, saying he will step down on July 13.
Pope Francis, after leading the midday Angelus on July 10, prayed for the situation in the country.
I unite myself to the sorrow of the people of Sri Lanka who continue to suffer the effects of political and economic instability. Together with the Bishops of the country, I renew my appeal for peace and I implore those who have authority not to ignore the cry of the poor and the necessities of the people.
Leaders are set to come up with an interim government, but the situation is grim. In mid-April, Sri Lanka announced it would suspend payments on the $35bn it owes foreign creditors. Food is getting in shorter supply for many families, and the health sector is struggling. Schools have been shut down.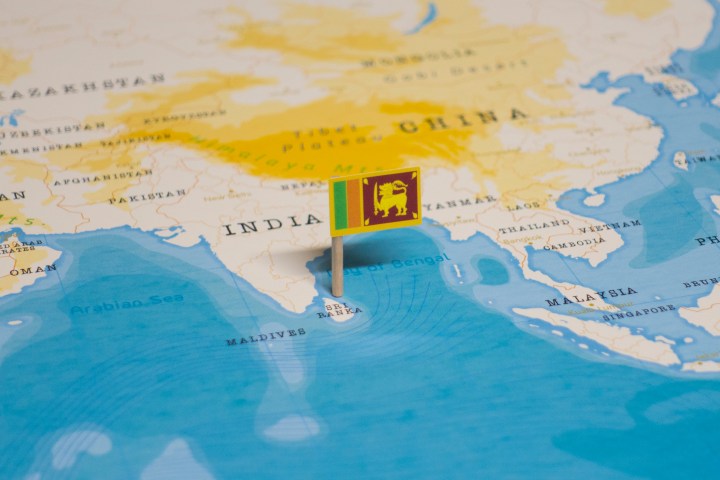 Shutterstock
Cardinal Malcolm Ranjith of Colombo recognized that the country needs help from the international community.
"We urge Pope Francis to request the international community to assist Sri Lanka," he said at the Feast of the Sacred Heart Mass on June 26, UCAN reported.
"We need to support the children's hospital in Borella and the cancer hospital in Maharagama, especially for medicines and equipment."
Pope Francis made an appeal for Sri Lanka in May.
Sri Lanka is mostly Buddhist (70%) with the Catholic population making up about 6% of the country. It has 12 dioceses.
On Easter Sunday on 2019, a highly coordinated bomb attack allowed nine suicide bombers to detonate within three churches and hotels. The attack killed more than 270 people and injured at least 500 more.