Antonio Fantin credits his mom with helping him make his dreams come true.
Antonio Fantin, originally from Bibione (Italy), born in 2001, is a Paralympic swimming champion. He won gold in the 100-meter freestyle at the Tokyo 2020 games. In recent weeks, at the world championships in Madeira, Portugal, he lowered the freestyle world record for his category to 1'03″65. He is a multiple world and European champion. 
Why he started swimming
At age 3 1/2, Fantin was diagnosed with a very rare spinal arteriovenous malformation that resulted in progressive paralysis of his legs. "At age three I was standing up, but then one day I woke up with a tingling in my foot, and it all started from there. For me it was a starting point of a new life," he says in his profile on the International Paralympic Committee (IPC) website.
He had to undergo a very risky operation, but with the support of a family who prayed and fought with him, he managed to come out the other side.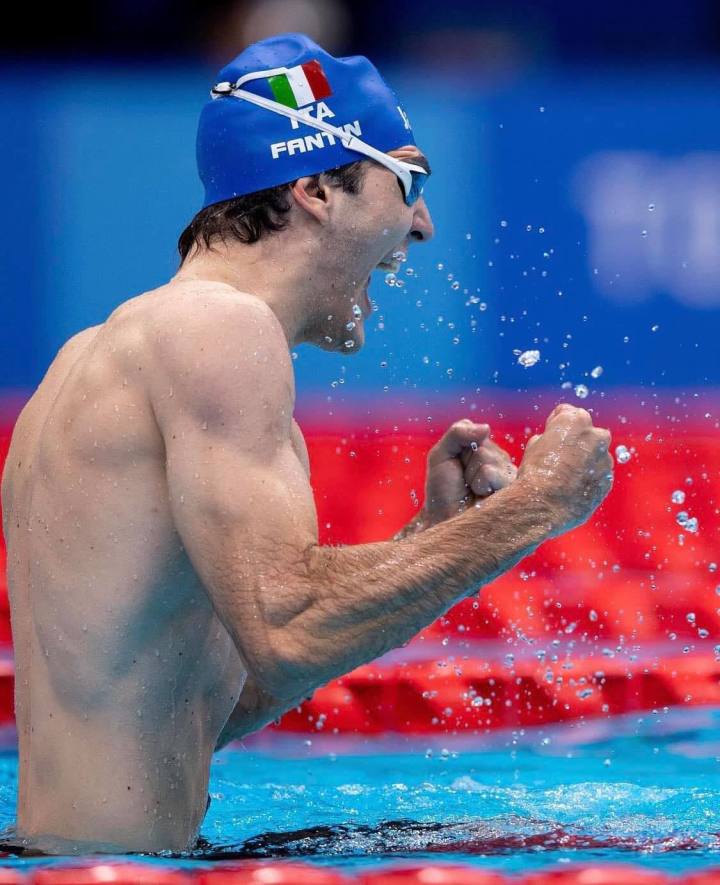 When he started swimming as a form of postoperative rehabilitation, many immediately jumped to the conclusion that he wasn't cut out to be a swimmer, because initially he delayed getting into the cold water of the pool. "I owe everything to my mum. She took me to the pool to do rehabilitation, and often waited hours and hours because I didn't want to go into the water." (IPC website)
A story of rebirth
Sixteen years later, that boy-turned-man won gold at the Tokyo 2020 Paralympics, after setting records and winning medals at all levels. In his book in Italian Punto. A Capo ("Period. New Paragraph"). Fantin tells his story of rebirth, the story of a child who was able to turn disability into a dream that he made come true. 
It's a story of training and sacrifices, of orthopedists and physical therapists, wheelchairs and braces, coaches and irreplaceable friends, but also of faith, because thanks to trust in providence and love for others, difficulties can become opportunities.
The book's dedication
Fantin, at nuoto.com, says the book "is dedicated to the little and big dreamers, who continue to pursue their goals regardless of all the obstacles that life puts in front of them. From a dreamer always comes a winner, of this I am deeply convinced."