After more than 10 hours in the air, the Holy Father arrived to Edmonton, exchanging warm greetings with First Nations representatives.
Pope Francis was welcomed to Canada by a delegation of First Nations representatives, as well as Prime Minister Justin Trudeau, and Lieutenant Governor of Alberta, Salma Lakhani.
The Pontiff disembarked the plane with an elevator, as he did on his last international trip, to Malta, and was welcomed by the Apostolic Nuncio to Canada, Archbishop Ivan Jurkovič.
He was then seated in the front of a white car and driven a few feet to the reception area where Canadian officials and First Nations leaders, were waiting for him. Once he exited the car, he went to meet them in a wheelchair.
He was first warmly welcomed by Governor General Mary Simon and Prime Minister Justin Trudeau.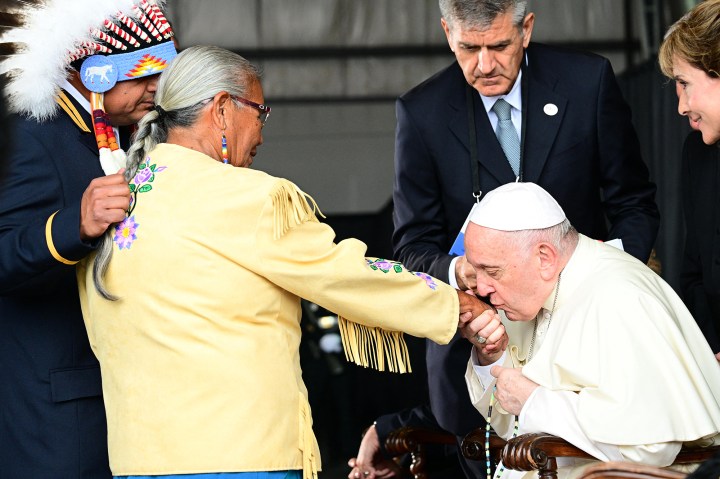 Photo by Vincenzo PINTO / AFP
The welcoming committee included George Arcand, Grand Chief of the Six Nations Treaty Confederacy, RoseAnne Archibald, National Chief of the Assembly of First Nations, Gerald Antoine, Provincial Chief of the Assembly of First Nations, Natan Obed, President of the Inuit Tapiriit Kanatami, and Audrey Poitras, President of the Métis Nation of Alberta, who represented the absent Métis Council President Cassidy Caron.
The Pope shared a warm few words with the various leaders and exchanged gifts.
The Pope then left for St. Joseph Seminary to rest after the long flight. Tomorrow morning his first public encounters begin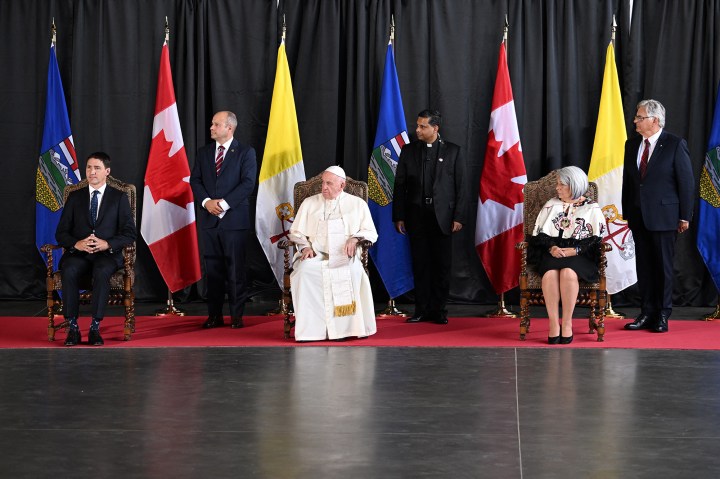 Patrick T. FALLON / AFP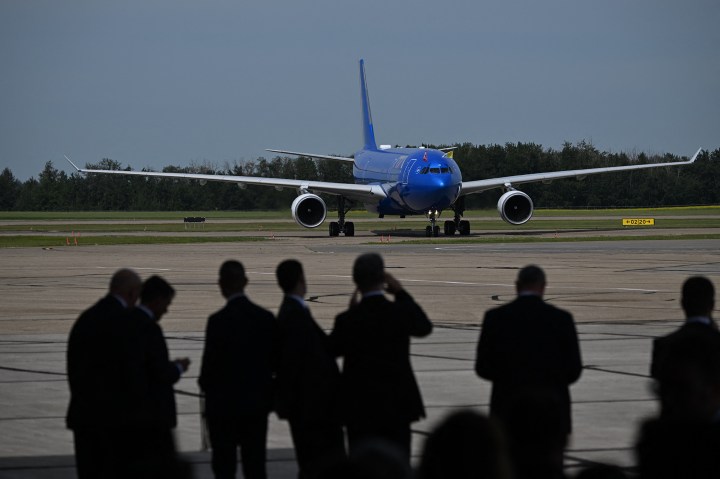 PATRICK T. FALLON | AFP