Darwin went to great lengths to find a cure for his 10-year-old daughter.
Walking through an unknown graveyard can conjure up a mixture of emotions. It may bring up sadness about a deceased loved one, or feelings of gratitude for the life you have. Yet, for those who appreciate the peace of a cemetery, it's an invitation into the lives of complete strangers who've gone before us.
This was just the case on a recent visit to the cemetery in Priory Church, Malvern, in Worcestershire, England. (Pronounced wus-ter-sheer for those who fancy a go!)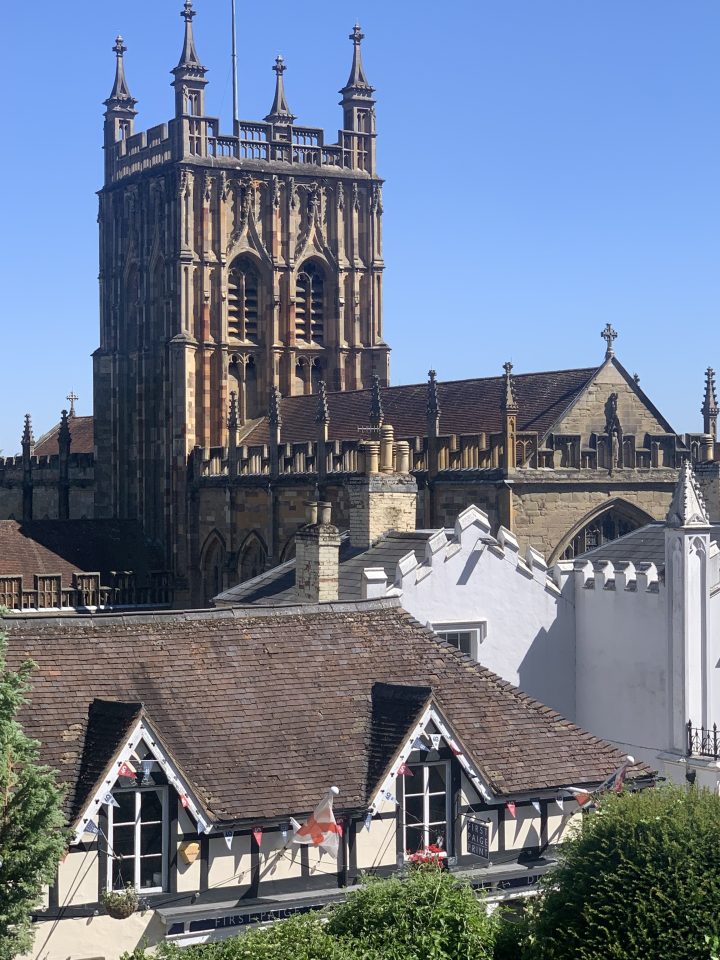 To provide a little background: The priory stands in the idyllic Malvern Hills, but it was originally the home to 30 monks back in the 11th century.
Over the centuries, the monastery expanded substantially, and even received two stained glass windows from Henry VII — whose son, Henry VIII, then plundered it. But thanks to the local community, the priory, complete with an exquisite Norman (Romanesque) nave, now stands in all its glory to welcome Church of England parishioners.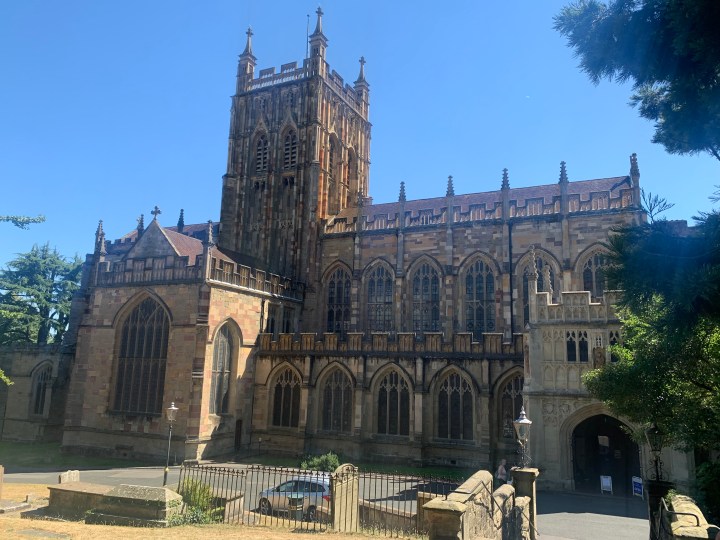 Attached to the priory today is a small graveyard where a few members of local families were laid to rest. However, there is a notable gravestone there of a child who wasn't from the community: The second child of Charles Darwin, the acclaimed naturalist, geologist and biologist.
The grave, which is never without a bloom, is moving, given the age of the child, Anne Elizabeth Darwin, who was born in 1841 and died just 10 years later. Its simple inscription, "a dear and good child," doesn't quite illustrate Darwin's depths of feelings for his beloved Anne.
When Darwin's wife Emma was heavily pregnant with their 9th child, Anne became dangerously ill. Darwin decided to leave his family behind and take his young daughter — who was described as his "favorite" child — to the spa town of Malvern to receive a water cure. Sadly, she succumbed to her illness (possibly tuberculosis) while there and died not long after her 10th birthday.
While the story of Anne Elizabeth is very sad, it reveals a side to Darwin that most people are not aware of. Untypically for the times and his social status, Darwin was very much a family man and a hands-on father. His desperate efforts to save his daughter showed his very human, parental side, far from all his scientific theories. And in the end, despite his wavering faith, he lovingly placed her in the arms of Jesus, as the "IHS" inscriptions suggests.