Many women in Bethlehem today cannot access prenatal and postnatal care, but a mobile clinic team is working to change that.
Many women in Bethlehem today experience the difficulties that the Virgin Mary faced more than 2,000 years ago: they cannot access the necessary prenatal and postnatal care for their babies. That leads to miscarriages and many avoidable complications. But a mobile clinic with a pediatric medical team is working to bring that care to them.
A long way from the hospital
Holy Family Hospital, founded by the Sisters of Charity of St. Vincent de Paul in 1895 to serve the region of Bethlehem and run today by the Order of Malta, wants to treat as many women as possible. But many of them live in remote villages, unable to move around or reach the hospital.
This leads to complications during pregnancy, miscarriages, premature births, and high-risk deliveries. Many of these situations could be avoided.
Faced with this dilemma, the hospital set up a mobile clinic in 2013 to bring the hospital closer to expectant mothers.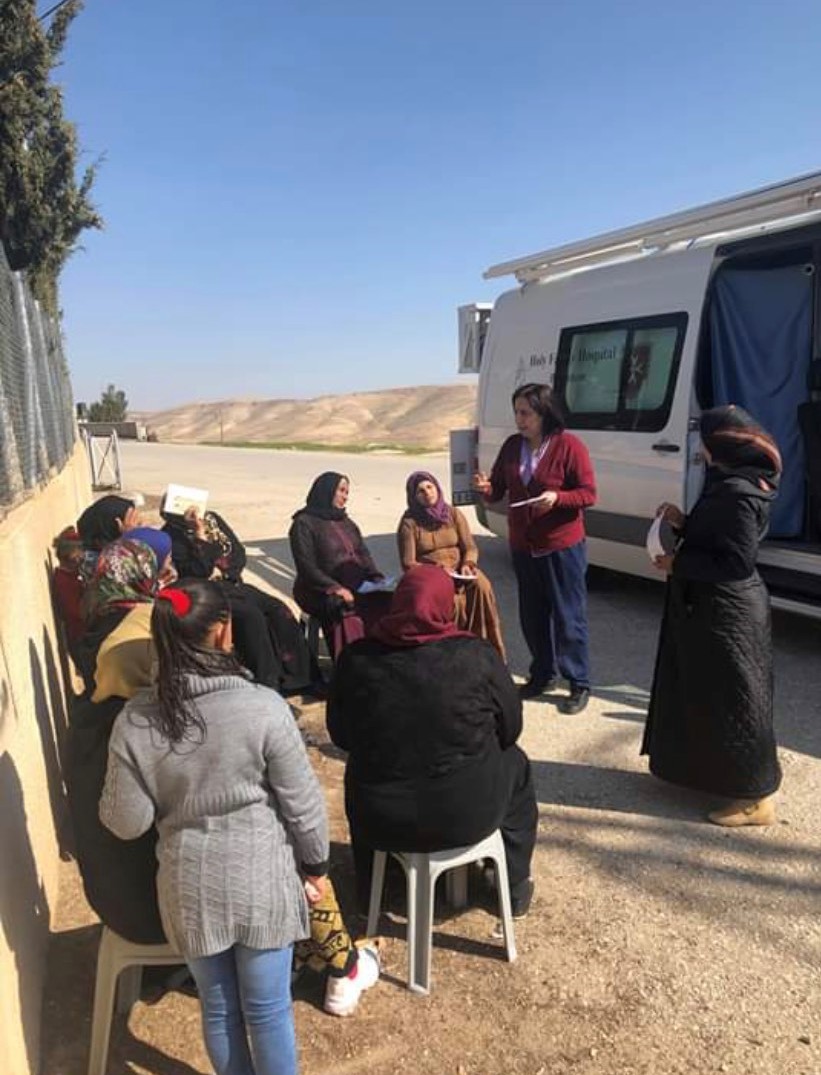 Manos Unidas
Like the Three Wise Men
Instead of Melchior, Caspar, and Balthazar, this time, a gynecologist, a pediatrician and a nurse follow the "star" of nascent life in Bethlehem. They travel 192 days a year, 4 days a week, to attend to these women and their babies.
In their mobile clinic, they provide women with check-ups, examinations, and essential care. They want to expand this effective program of ongoing care with better technology to offer better service and save more lives.
At the doors of their homes
Vera Bannoura has been a nurse at the hospital for 25 years. She started working in the mobile clinic in 1995. She comments:
We serve people living in the villages and Bedouin areas surrounding the Bethlehem district, where there are no clinics and no transportation. We visit these poor people at their doorsteps.
And they do it on a fixed schedule so that people know when they are going. "We travel about an hour daily to reach them. We stay in each area for an average of five hours," she says. 
The pediatrician tells us about the care they provide:
We provide prenatal and pediatric care to newborns. Our mobile clinic is fully equipped with a qualified team: a nurse, a gynecologist and a pediatrician. Plus the necessary medical equipment, such as ultrasounds, and even an emergency delivery kit.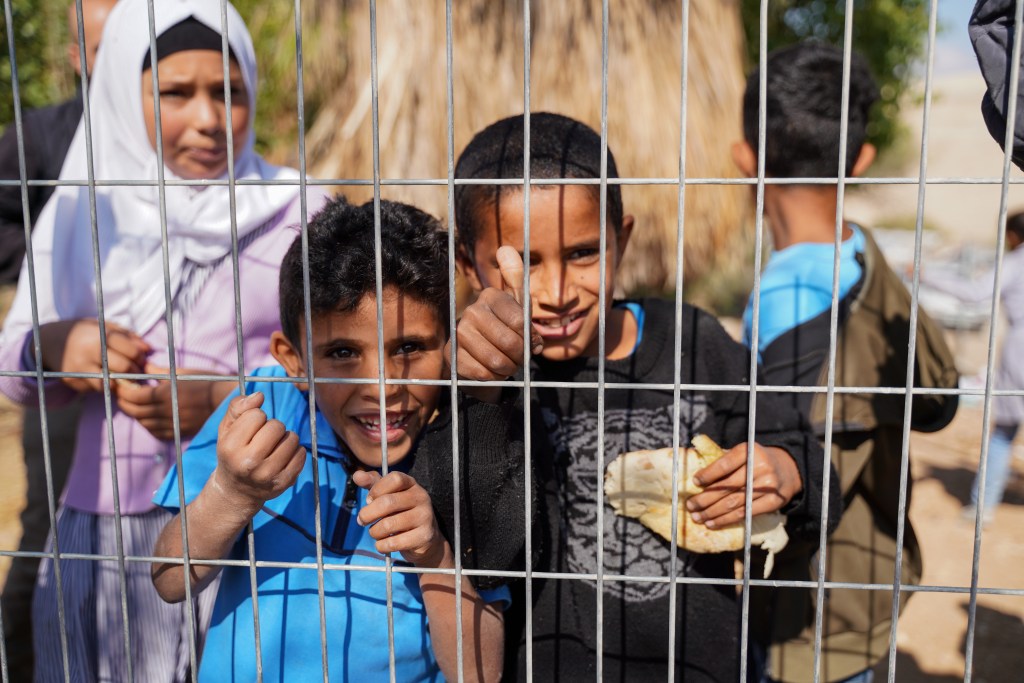 Manos Unidas
Not just medical care
But it's not just about medical care, as another of the mobile clinic's health workers tells us; "Our clinic and our team are a prime example for these families and, above all, for the young children. It encourages them to continue studying and to be part of those who will help improve their standard of living."
Endless gratitude from the mothers
An expectant mother inside the mobile clinic is checked by the doctor, who performs an ultrasound. The woman then says, "We can follow up with the doctor and check our health and the state of our pregnancy; also with the pediatric clinic, we can check with the doctor about the health of our children and have follow-up."
Another mom notes, "Holy Family Hospital makes it easy for us. Instead of going to the hospital, the mobile clinic comes once a week. Especially the follow-up after delivery, because after delivery we're too tired to go to the city."
A Bedouin woman from Rashaida, one of the regions served by the clinic, is eternally grateful.
"We live in a remote area, which has transportation difficulties, so we're very happy to deal with (the clinic). Also, we thank the manager and the general director for their efforts, because they care about the village of Rashaida. Everyone knows that Rashaida is far from the center (…). And we thank the whole team: the doctors, the drivers, the pediatrician and the nurse for their attention to the children who need special care. We are happy to deal with them."