It can be so helpful to see what life looks like for practicing Catholic families in their own homes!
What can God do in your life with one Bible verse a day?
Subscribe to Aleteia's new service and bring Scripture into your morning:
Just one verse each day.
Click to bring God's word to your inbox
Who doesn't enjoy a good TV show? But a lot of times, we might turn on a recommended show and find it isn't exactly spiritually uplifting.
The good news is that there are some incredibly sweet and inspiring shows featuring the real lives of Catholic families.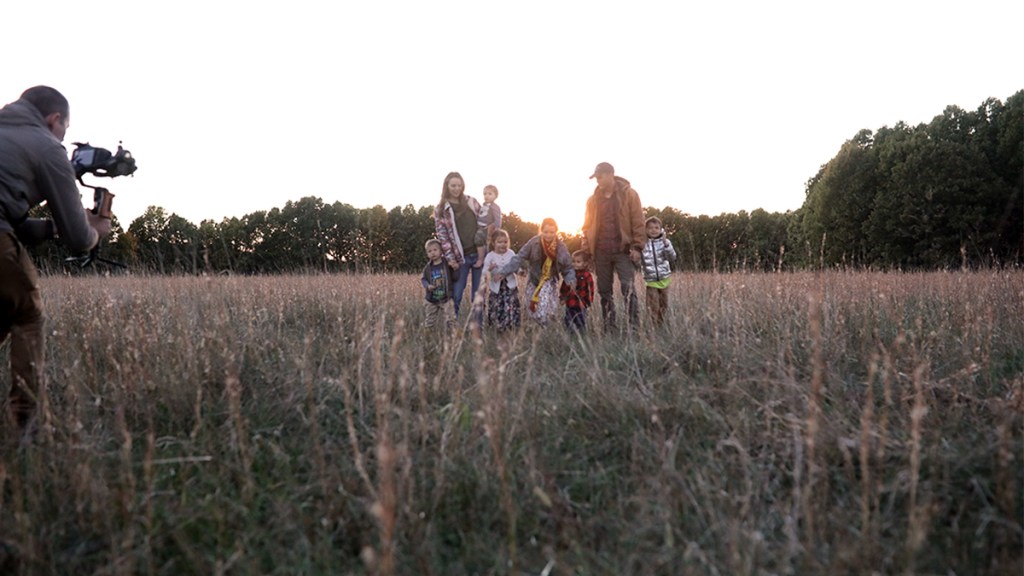 Photo credit UST Houston MAX Studios
It can be so helpful to see what life looks like for practicing Catholic families in their own homes. Watching these shows can be a great way to find encouragement in your own vocation.
Here are three video series about Catholic families that we've enjoyed!
1
The Cultivation of Purpose with Leah Darrow
The Cultivation of Purpose with Leah Darrow: Faith, Farming and Vocation features Catholic mom, speaker, author, and former America's Top Model contestant Leah Darrow. She welcomes viewers into her family's new home, highlighting the immensely different changes they've made in their life and why. 
That new home is "Big Family Farm," a beautiful 80-acre property near Fordland, Missouri, where Darrow lives with her husband, Ricky, and their children after saying goodbye to the suburbs of St. Louis. 
"Big Family Farm has it all – pigs, apple trees, pumpkins, and chickens. Darrow didn't know she needed these things until she followed God's voice. The couple decided to dive into the world of agro-tourism in hopes of giving their children a simpler childhood experience based on what they value. After exploring the family's new life, viewers land at Big Family Farm's fall event, Pumpkin Days. This celebration is the culmination of months of work completed by the entire family, demonstrating the sweetness of hard work, the joy of community, and the satisfaction of knowing that God's will is always beautiful."
Leah and Ricky give thoughtful, honest takes on the hard topics. The beautifully made film series is intended to be both refreshing and empowering. 
Darrow hopes that by sharing her own story, the triumphs, failures and unforeseen suffering, she might inspire others to dedicate their lives to be aware of what God may be calling them to in their lives, and not to be afraid to say "yes, Lord, I trust you and your will."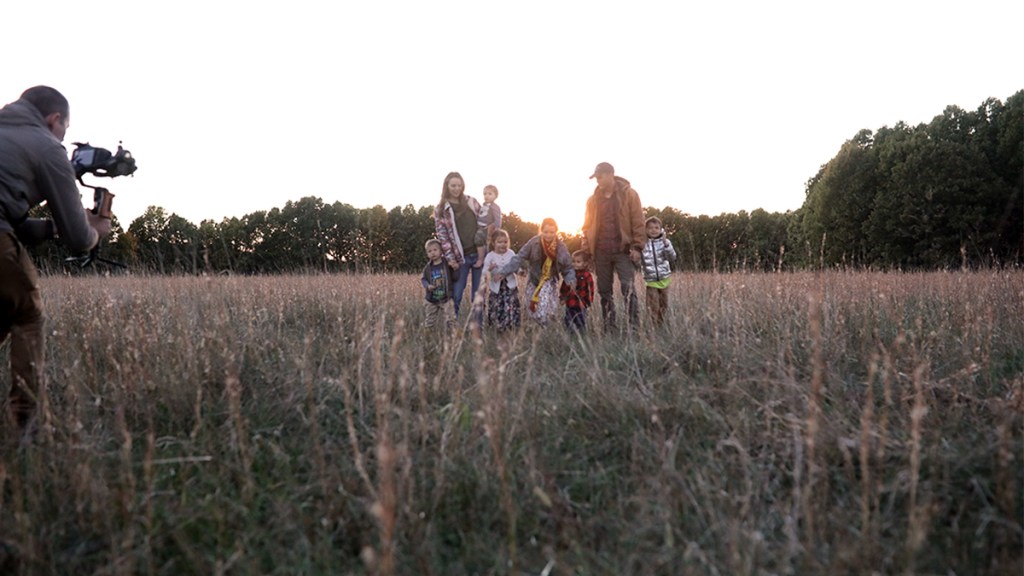 Photo credit UST Houston MAX Studios
Darrow shared some of what inspired her to share her story. "The inspiration behind the series is to show others that changing your life doesn't have to be overwhelming or all at once. It can be done through small steps. We began asking ourselves hard questions, allowing ourselves to dream, and began taking small steps to reach our goal. Anyone can do this."
She has some word of encouragement for anyone looking to make a positive change. "You might not be called to live the farm life. But we are called to be open to whatever journey God calls us on to deeper holiness. Be open to whatever divine adventure God calls you to."
2
Meet the Bulmans
Enter into the joyful life of the Bulmans, a young and growing Catholic family. Parents Jason and Rachel were living life to the fullest with four wonderful children, only to be surprised and overjoyed at the news that twins were on the way! Follow their story as they prepare to welcome their new children, Benedict and Josephine, to their busy and happy family. 
"Amidst a culture that promotes individualism and self-invention, 'Meet the Bulmans' is a ray of energy and hope that presents the joy that only comes from a life lived in a state of radical self-gift as demonstrated by Christ's relationship to his Church."
Looking back on the series, Rachel Bulman said, "We were so nervous about sharing about our family so deeply and in this medium, but we were pleasantly surprised by the positive response. It was a joy and we hope the episodes continue to bear fruit as long as possible!"
There are 12 episodes in this delightful series.
3
Happy Place Homestead
We've written before about Chris and Linda Padgett, Catholic parents of nine children who joyfully share their faith and family life. 
On their YouTube channel, Happy Place Homestead, they and their kids share videos about everything from farming chores and recipes to family traditions and adventures.
This video series is self-produced, and as such, is less neatly packaged than the others in the series. But it's similarly a fun, charming, and entertaining look into the messy yet happy life of a real Catholic family.