Aulps Abbey in France was partially rebuilt in cardboard to mark the anniversary of its dismantling in 1823.
It's a strange abbey, perched at an altitude of 2625 feet in the heart of the Chablais mountains in France. From June 26 to July 2, Aulps Abbey decided to rebuild the choir and bell tower of the abbey church of St. Mary of Aulps — not from stone, but from cardboard.
This initiative was part of the commemoration of the bi-centenary of the abbey's destruction. The abbey was founded at the end of the 11th century, and was inhabited by Cistercian monks until the French Revolution. Although deserted by the community during the Reign of Terror (a period of the French Revolution that included fierce persecution of the Church), the abbey remained in good condition.
In 1823, however, a small church in the village was ravaged by a terrible fire. The church was rebuilt with stones from the abbey church, which was hardly used anymore. Today, all that remains of the destroyed and looted abbey church is the sad but picturesque façade, standing proudly in the green mountains that surround it.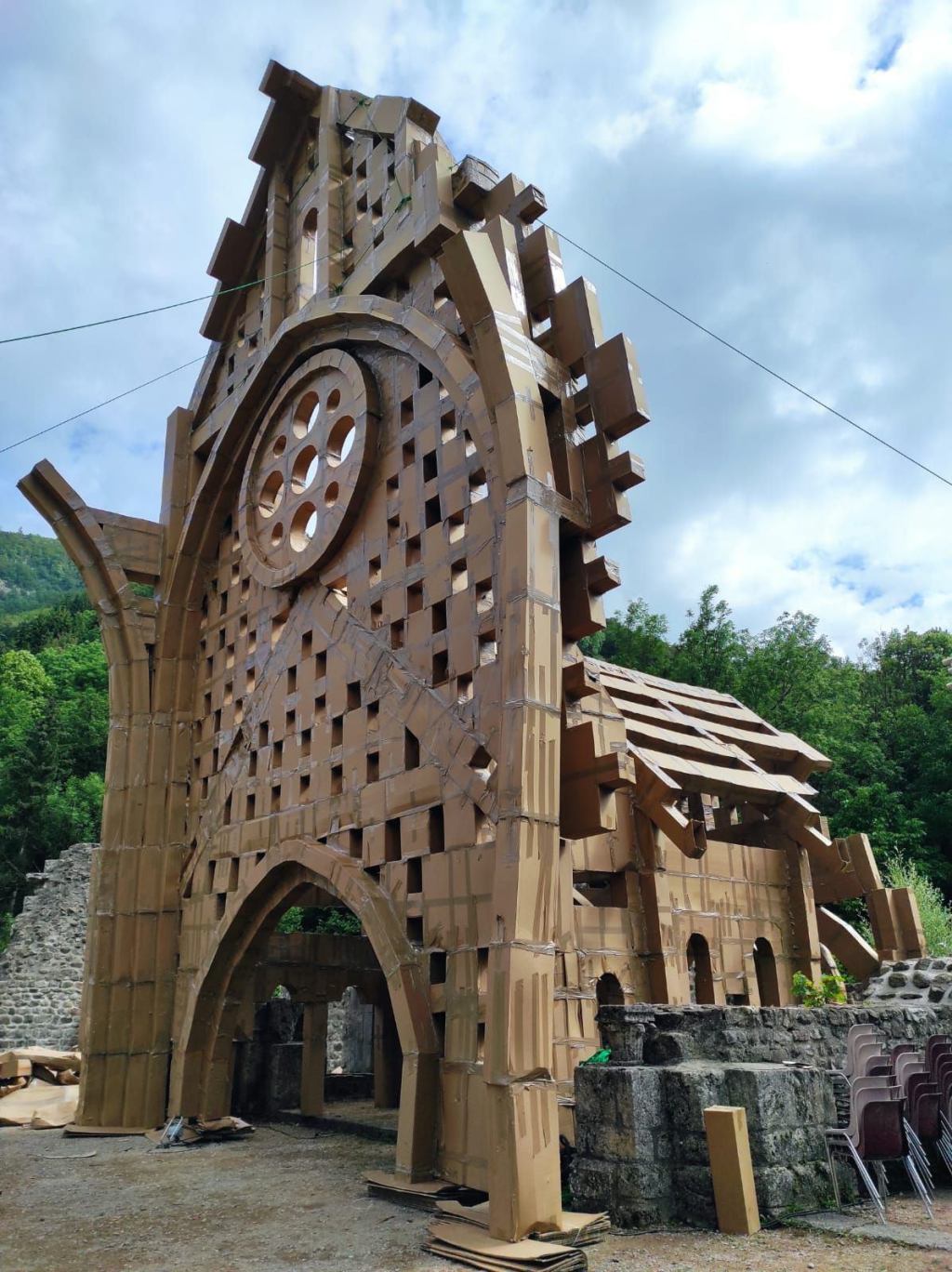 Domaine de la découverte de la Vallée d'Aulps
The estate invited cardboard construction artist Olivier Grossetête to mark the melancholy occasion. For a week, everyone was able to take part in this short-lived, collective initiative to "rebuild" the transept crossing and bell tower of the abbey church back to some semblance of its original, life-size appearance, before tearing everything down on Sunday, July 2. Participants were able to hear the story of the destruction, narrated and scripted by the Estate Discovery team, before the structure fell once again.