After drifting at sea for 3 months, Timothy Shaddock and his dog, Bella, were rescued by a commercial Mexican fishing boat.
Timothy Lyndsay Shaddock, 54, a Sydney, Australia, amateur sailor, was rescued late last month by a commercial Mexican fishing boat after drifting in the Pacific Ocean for three months with his dog Bella. Photos show an emaciated Shaddock wearing a rosary around his neck and a bright smile on his face as he receives medical attention shortly before arriving in the Mexican port of Manzanillo. 
"I'm just so grateful. I'm alive," Shaddock told Reuters TV while wearing a hot pink "Tuny" hat, representing the Grupomar tuna brand whose fishermen saved Shaddock after spotting him 1,200 miles from land in his damaged catamaran.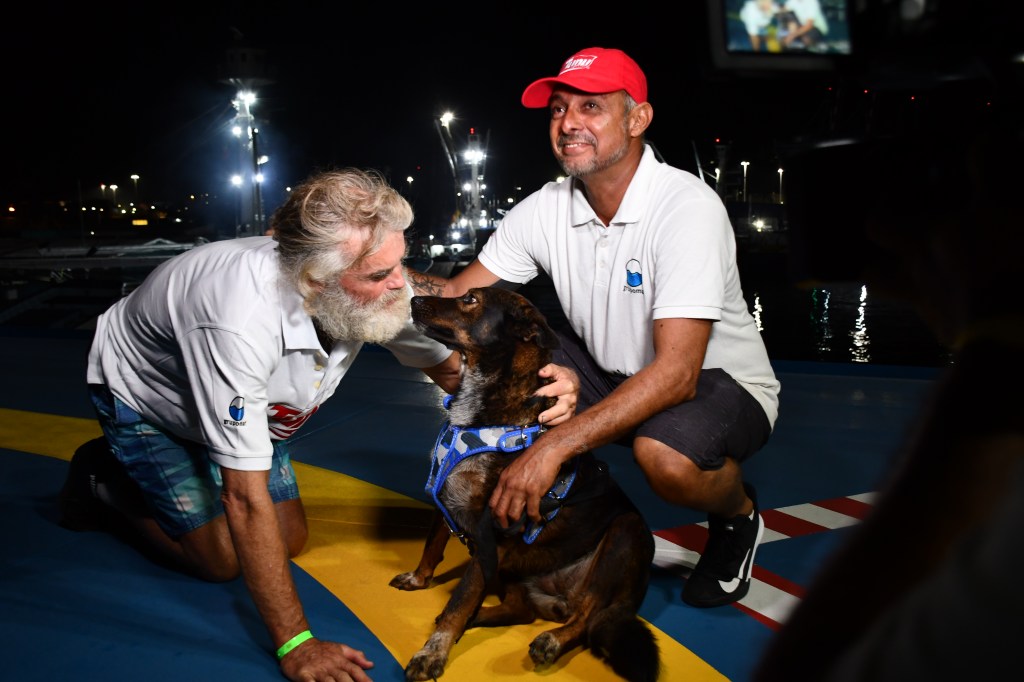 Courtesy of Grupomar
Shaddock and Bella's journey began in April when they set sail from the Mexican port city of La Paz with the goal of reaching French Polynesia (3,700 miles away). They were thrown off course when a storm damaged their vessel and knocked out their communication system.The two survived on rainwater, raw fish and companionship, as Shaddock praised Bella, saying she's "amazing" and "that dog is something else."
Finding the positive in a dire situation
Shaddock also shared how there was "a lot to like" about the experience, how he loved plunging into the sea for a swim whenever he wanted; how he enjoyed Bella's companionship, saying she was a comfort to him even though he "expected to die" at sea. 
In a bittersweet twist of fate, Shaddock and Bella had to be separated in order for Shaddock to fly home to Australia to be reunited with his family. But fortunately, Bella was adopted by the heroic fishermen who performed the rescue, which is fitting as Shaddock explained "she's a Mexican dog … she kept following me into the water."