In 'Dreamin' Wild,' Beau Bridges plays Donnie and Joe Emerson's father and depicts what it truly means to be a dad.
Donnie and Joe Emerson are brothers with a unique story. In their teens they wrote and performed music with the encouragement of their father, Don Sr. In fact, their dad believed in his sons' talents so much that he not only built them a $100,000 recording studio on their farm, but financially supported the release of their album, Dreamin' Wild, in 1979.
Sadly, the album wasn't a success back in the 70s and Don Sr. lost much of his 1600-acre farm as a result. However, in 2008 the album was rediscovered, and it was eventually re-released in 2012 and thanks to songs like "Baby" and "Dreamin' Wild," it finally became a hit.
Their story has been made into a film, Dreamin' Wild, starring Casey Affleck as Donnie Emerson, Zooey Deschanel as Donnie's wife, Nancy, Walton Goggins as Joe, and the wonderful Beau Bridges as Don Sr.
Beau Bridges capturing Don Sr.'s character
As Donnie Emerson shared with Aleteia, 81-year-old Bridges was the perfect person to play his father, Don Sr. That is true not only because Emerson has loved the actor since he was a young boy, but because Bridges seems to possess some of his father's key values.
Don Sr., as you can see in the film, is a reserved man full of wisdom, boundless love and faith in his family, and God. That is something Bridges depicts easily. As Emerson shared, Bridges is "the sweetest character, he really is … He kind of grounds the film … because Beau's thing was to have a word from God every day. That was his thing. He used to pull up his phone and say, 'This is the word for today.'"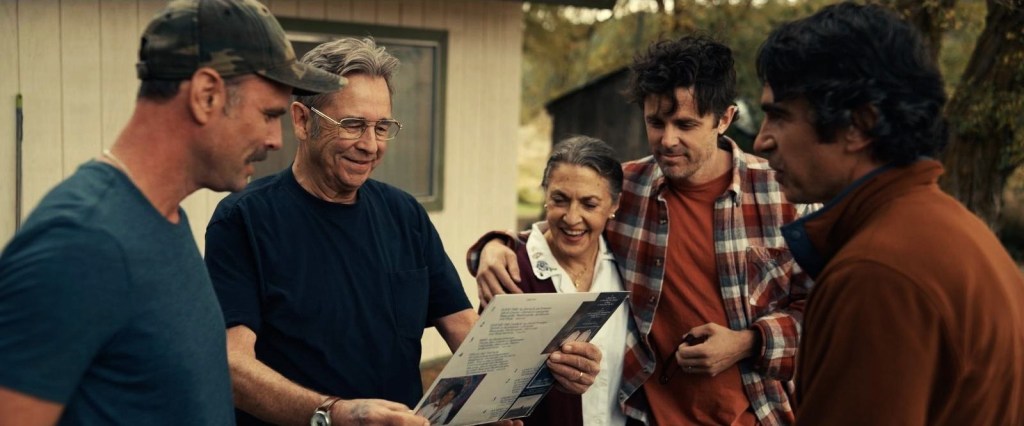 Courtesy of River Road Entertainment
As a Christian, Bridges has stated that he does not use God's name in vain and asks for any scripts to reflect that. And a father of five himself, the veteran actor no doubt leaned on his own experience of fatherhood and faith to portray Don Sr., a man who encouraged his kids not just to use their God-given talents to fulfill their dreams, but to do so while working incredibly hard.
It is exactly this message that stands out throughout the movie. Don Sr. is a man with such an incredible belief in his kids, and in doing the right thing, that it could only result in success, no matter how long that success might take.
While the film is a beautiful testimony to fatherhood and the sacrifices parents so willingly make for their kids, there are a few key quotes from Don Sr. that would be perfect to share with your own kids:
You exhaust the body, you free the mind"
"You give it a life and it gives you a life, that's how I brought you up."

(Don Sr. talking about the hard work he put into the farm, but how it could apply to any work that you work hard for.)
If you don't believe in family, what can you believe in?"