On September 30, 2023, François-Xavier Bustillo, bishop of Ajaccio, will be created a cardinal by Pope Francis — a first for a pastor from the small Mediterranean island of Corsica.
Bishop François-Zavier Bustillo is the bishop of the Diocese of Ajaccio, the capital city of the Mediterranean island of Corsica (best known for Napoleon Bonaparte, the island's most famous son). The 54-year-old prelate is a member of the Franciscans, and a native of Spain.
In the lead-up to his being made a cardinal, I.Media spoke with him.
On September 30, Pope Francis will create you a cardinal. The announcement of this event in July came as a surprise. Two months after the announcement and with the consistory approaching, can you explain why the Pope chose you?
Bishop Bustillo: I don't really know! I haven't met the Pope since the announcement. He's written to me and I've had a few contacts with his inner circle, but I haven't met him personally yet, so I can't answer your question. [The interview was conducted on the eve of the Pope's trip to Marseille, during which the two men crossed paths, Editor's note.]

Some people around me say it's because he liked my book.  [The Pope offered his book, Witnesses, Not Officials, to the Curia in 2022 at the end of the Chrism Mass, Editor's note]. I think he may have appreciated my book, but there are thousands of books about priests. From that to making me a cardinal … I hope he did a good job of investigating my work as a bishop in Corsica. So I can't tell you why. I was surprised. Usually, the bishop of Paris or Lille is made a cardinal. The bishop of Ajaccio — that's original!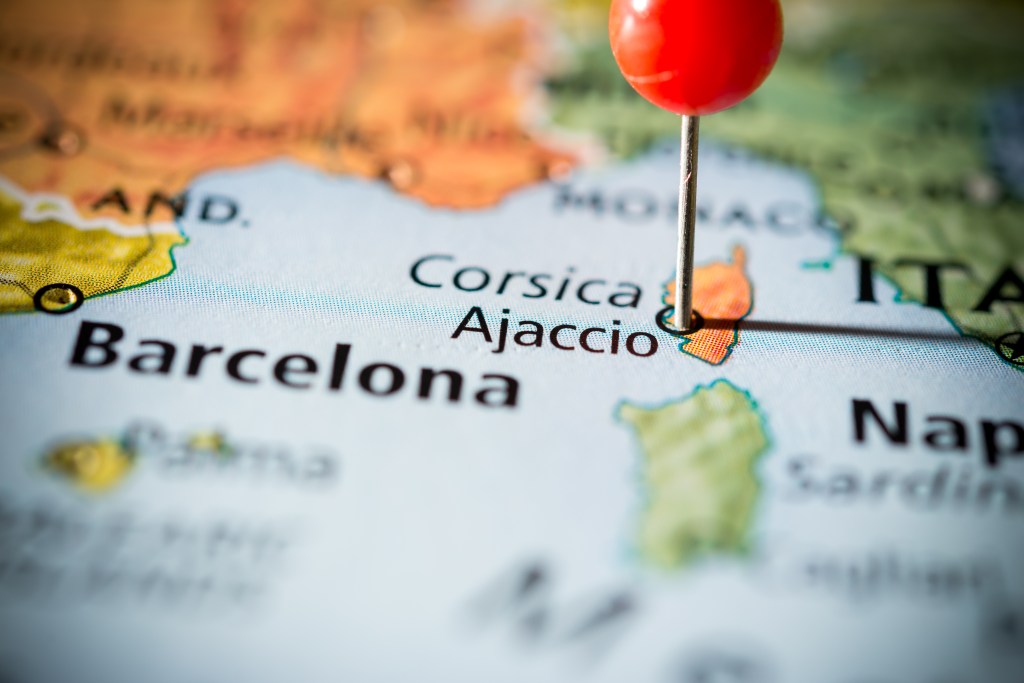 Shutterstock
Bishops of the Mediterranean
Popes have often created cardinals from bishops of France's major cities, the famous "cardinal sees." But this is something that Pope Francis has strongly deconstructed in recent years through his choices. In France, the cardinals he has chosen are bishops from the south. Do you see this as a sign from the Pope? Just as he chose to come to Marseille rather than Paris…
Bishop Bustillo: I think the fact that Jean-Marc Aveline is a cardinal in Marseille, and I'm on Corsica, an island, seems to show that the Pope wants to emphasize the place of the Mediterranean as a cradle of civilization. We can see that all around us, and around the Mediterranean, people are becoming dehumanized, whereas the very essence of a civilization is to humanize. Perhaps the fact that he's naming me and coming to Marseille reflects his determination not to forget the roots of the Mediterranean.

I come from an island that has seen a lot of fighting, a lot of invasions. It's a place with a very strong Catholic and cultural identity. With these choices, he seems to be highlighting places that are peripheral but better placed from a cultural and geopolitical point of view. The Pope has quite a fine geopolitical vision — for example, in his choice to visit Mongolia, where there are few Catholics but which is situated between China and Russia. 
Does Corsica have a strategic place in the Mediterranean?
Bishop Bustillo: Yes, we're not far from Rome and Italy. We're close to France. We're in a position to create links and fraternity, a point the Pope insists on a lot. We live in a very fratricidal society, and violence can be found on social networks, in the discourse of politicians, and sometimes even in the Church. By putting fraternity at the heart of the Mediterranean, the Pope is telling us that we need to build bridges instead of walls.
The importance of being close to the flock
A cardinal often has missions in Rome, notably as a member of one or more dicasteries. In a 2023 book-interview Le cœur ne se divise pas (with Archbishop Edgar Peña Parra and Nicolas Diat), you say that you make a point of meeting everyone in your diocese, even if it means spending a lot of time in your car. How do you plan to combine your episcopal mission in Corsica with the one awaiting you in Rome?
Bishop Bustillo: I haven't yet met the Pope, and I don't yet know what he's going to ask of me. What seems very important to me is to work in depth on the local side, because I'm a bishop and I remain a bishop.

At the same time, I'm a cardinal, with a universal mission. In Rome, I'll have a parish that represents that. As a cardinal I'll have to learn how to articulate the local and the universal, as I've been doing for two years in Corsica. I'm waiting to find out what the Pope wants from me, but I'm going to live these next few years with passion and joy, in the same way that I live with passion my service to the Corsicans, with whom I've forged a true friendship.

I felt this in particular when I was named, with many people calling me or rejoicing in the media and on social networks. They're proud of their pastor, and I must honor this trust. I'll do my best to continue serving them.
What have you learned from your two years as bishop in Corsica?
Bishop Bustillo: The most important thing for me is that a pastor, a bishop, must live and practice being close (to the flock). That's also why today I'm loved by the Corsicans and receive so many signs of affection when I go to the villages.

An anecdote: The other day, I was going to do some shopping and a lady saw me in my Franciscan habit and said, "You're the bishop, right?" I answered yes. "We love you!" And off she went! There's this spontaneous side to it. Or again, at the airport, the woman who was checking our bags through saw the metal pectoral cross I'd just taken off and asked me if she could kiss it. There's real closeness. 

Right from the start, I wanted to be present alongside the Corsicans, in the towns, in the parishes, and also in the villages. And after I've said the masses, there's a strong fraternal, friendly dimension. And for my episcopate, this closeness is fruitful. Because people appreciate it, and because it's right, I believe, for the bishop to be present. 

In addition to proximity, it's also important for the bishop to give of himself. When I said yes to the episcopate, I knew I'd have to give of myself, that I'd be tired. I run right and left, I drive for hours, but I have to be consistent with this choice. I have to honor the Corsicans. The bishop must not take or profit, but give himself to others. These two aspects — closeness and self-giving — are important if I'm to be consistent with the mission I've been given. 
Corsica and Rome
Corsica has an important historical link with Rome, for example with the Papal Corsican Guard in the 17th century. Do you sense a Corsican attachment to the throne of Peter?
Bishop Bustillo: Yes. The fact that so many Corsicans are coming to the consistory on the 30th is a sign. Immediately after my appointment, I went to Rome for practical and liturgical matters. We asked for a 300-seat church to celebrate mass with the Corsicans the day after the consistory. But it soon became clear that the church we had chosen was too small. There was such a tsunami of registrations! We now know that there will be over 800 Corsicans. So we've changed churches and will now be welcomed in a large basilica, that of Santi Apostoli. Corsicans have no problem traveling to Rome; it's "next door" for them. And that's a sign. 
The cardinalate is collegial, so you're going to have to meet the other cardinals, especially those who will be electors in the event of a conclave. Have you already had contact with any of them?
Bishop Bustillo: Yes, with one in particular, the one who ordained me bishop: Cardinal Aveline. He was also my first bishop. That's a powerful sign. I know a few others too. Many people I don't know wrote to me at the time of the announcement, with great care, especially from the United States. During the consistory, I hope to have the opportunity to contact and get to know the other cardinals. And there will also be time between the consistory and the start of the synod.