Leaving your homeland isn't easy. Migrants around the world who have left their homes face very difficult situations. Let's pray that God help them in their needs.
For migrants, leaving their place of origin to seek other horizons means leaving behind everything that has made up their life. It's not a decision taken lightly.
Sometimes families find themselves unable to earn a living wage to support themselves, or to be able to get ahead and improve their standard of living.
In many other cases, migrants leave their homeland out of necessity, fleeing conditions that make life unbearable or unsustainable, such as violence, insecurity, radical poverty, or natural disasters. They migrate to save their own lives, seeking new opportunities to live with dignity. Out of desperation, they are willing to face terrible risks to reach a land that offers hope.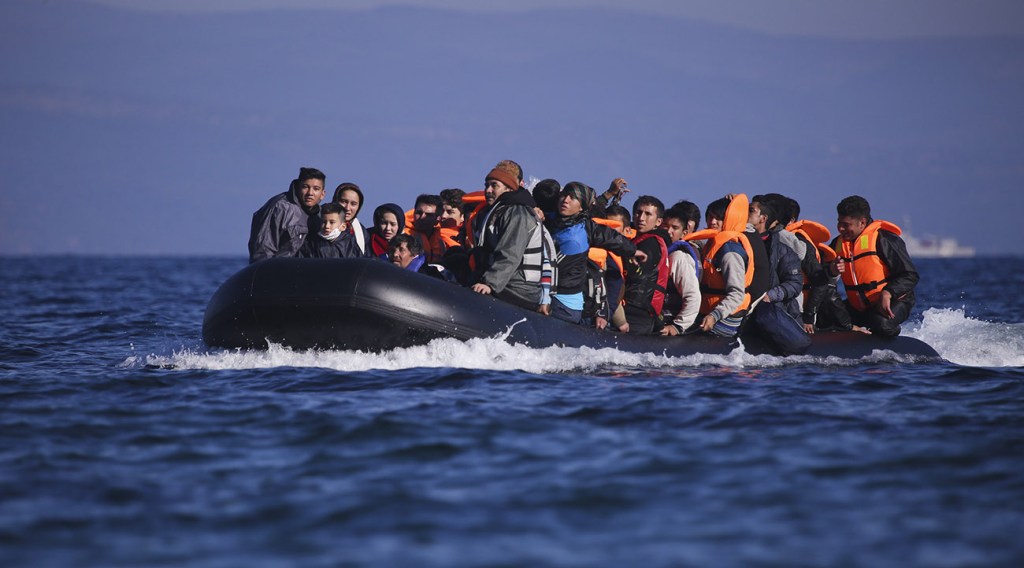 Shutterstock | Nicolas Economou
Pope Francis has often spoken about this dire situation, and has visited refugee camps. In his message for the 2023 World Day of Migrants and Refugees, he emphasizes that "migrating should be a free choice and never the only one possible. The right to migrate, in fact, today for many has become an obligation, while there should be a right not to migrate in order to stay in one's own land."
We invite you to join us in praying for our brothers and sisters who have left the land of their origin:
Prayer for migrants
O Jesus, I pray for those who are far from their homeland
and live the experience of migration.

They are our brothers and sisters in search of a better life, 
refugees fleeing from violence,
families on the road because of poverty,
not knowing where to go.

They all need your help!
You yourself can identify with them,
having experienced, by the will of the Father,
the ordeal of exile with your Mother Mary and with Joseph.

Our migrant brothers and sisters need your light
to recognize the empty promises that often attract them.
They need your Church to remind them of their obligations,
which are often forgotten because of their daily sufferings.
They need your supernatural help to ennoble them
and confirm them as Christians in your work.

Heart of Jesus, bless migrants.
Keep them close to your heart.
Fill their lives with the love of God, who is the beginning of all good.
Defend them from danger and strengthen their faith,
so that they may seek happiness not only in this world
but also for eternal life.

May they, as pilgrims of the Church of God,
reach the heavenly city
and enjoy eternal life with you forever.

Amen.