The visit is the continuation of a possible thaw of relations between Beijing and Rome, strained in 2022 by Beijing's violations of its accord with the Vatican.
Archbishop Joseph Li Shan of Beijing will visit Hong Kong from November 14 to 19, 2023, the Diocese of Hong Kong announced in a press release on November 3. This visit follows that of Cardinal Stephen Chow, Bishop of Hong Kong, to Beijing from April 17 to 21.
The Archbishop of the Chinese capital is due to meet Cardinal Chow, who invited him as well as various officials from diocesan offices in the former British enclave. The aim of his visit is to "promote exchanges and interactions between the two dioceses." Hong Kong is home to the world's largest Chinese Catholic community, which benefits from the special status in place in this "administrative region" of China.
Complicated relationship with Rome
Archbishop Li Shan is a member of the Patriotic Association of Chinese Catholics, an organization controlled by the Chinese Communist Party. The Chinese government appointed him in 2007 without the approval of Rome to head the Beijing archdiocese. However, he later asked Benedict XVI to recognize his appointment so that he could be in communion with the pope and the rest of the Church. Benedict accepted his request.
Travel by Chinese bishops outside mainland China is rare. Although such trips ceased completely at the start of the COVID-19 pandemic in 2020, they seem to have resumed. Two Chinese bishops took part in the Synod on the Future of the Church in Rome for almost two weeks. Their early departure from the synod naturally led to a lot of questioning about why they were leaving, and the message China sent by allowing them to come in the first place.
In September, four Chinese bishops traveled to Europe, visiting France, Belgium and the Netherlands. There, they met with local bishops and other representatives of the Catholic Church. Lastly, the archivist of the Dicastery for Evangelization, Fr. Flavio Belluomini, spoke at the Chinese Social Sciences Forum in Beijing in September.
Venerable Matteo Ricci
Last April, Cardinal Chow's visit to Beijing was seen as a sign of openness. The focus was on the figure of Matteo Ricci, the great Jesuit intellectual welcomed into the Ming court at the end of the 16th century, whose tomb is in the Chinese capital. Matteo Ricci's canonization process is underway, and Pope Francis conferred the title of Venerable on him in December 2022.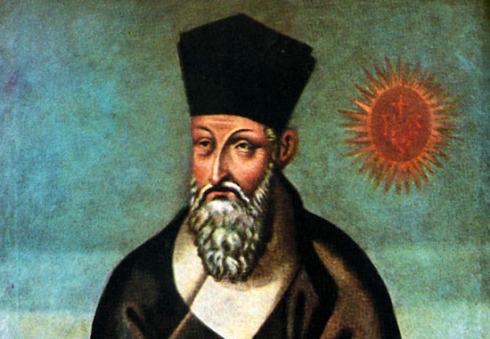 © DR
The move came after a delicate period in relations between the Vatican and China. The year 2022, with the trial of Cardinal Joseph Zen in Hong Kong and the unilateral appointment of bishops by Beijing, had been particularly complex.