The event was suspended in 2020 and 2021 due to the pandemic; last year, the Pontiff made special mention of the war in Ukraine.
On December 8, 2023, Pope Francis will visit Piazza di Spagna in central Rome at 4 pm for a public act of devotion on the feast of the Immaculate Conception. The Holy See Press Office made the announcement on November 16. Last year, the ceremony was marked by the Pontiff's tears at the mention of the war in Ukraine.
This tradition takes place every December 8 on the solemnity of the Immaculate Conception, a national feast day and public holiday in Italy since 1854. Since the pontificate of John XXIII, popes have gone to Piazza Mignanelli — just south of Piazza di Spagna — to make an act of devotion to the Blessed Mother. A large crowd gathers for the event at the foot of the 39-foot-high column bearing a statue of the Virgin Mary.
Prior to his arrival, the Bishop of Rome is usually preceded by representatives of the various guilds of Roman society. It is also customary for firemen to use their truck's long ladder to place a wreath of flowers on one arm of the statue of Mary.
The Pope's tears
The previous year, the Pope shed sorrowful tears when he spoke of the Ukrainian people. "I would've liked to bring you the thanks of the Ukrainian people for peace," he said to the Virgin Mary, before breaking off his words, shaken by sobs.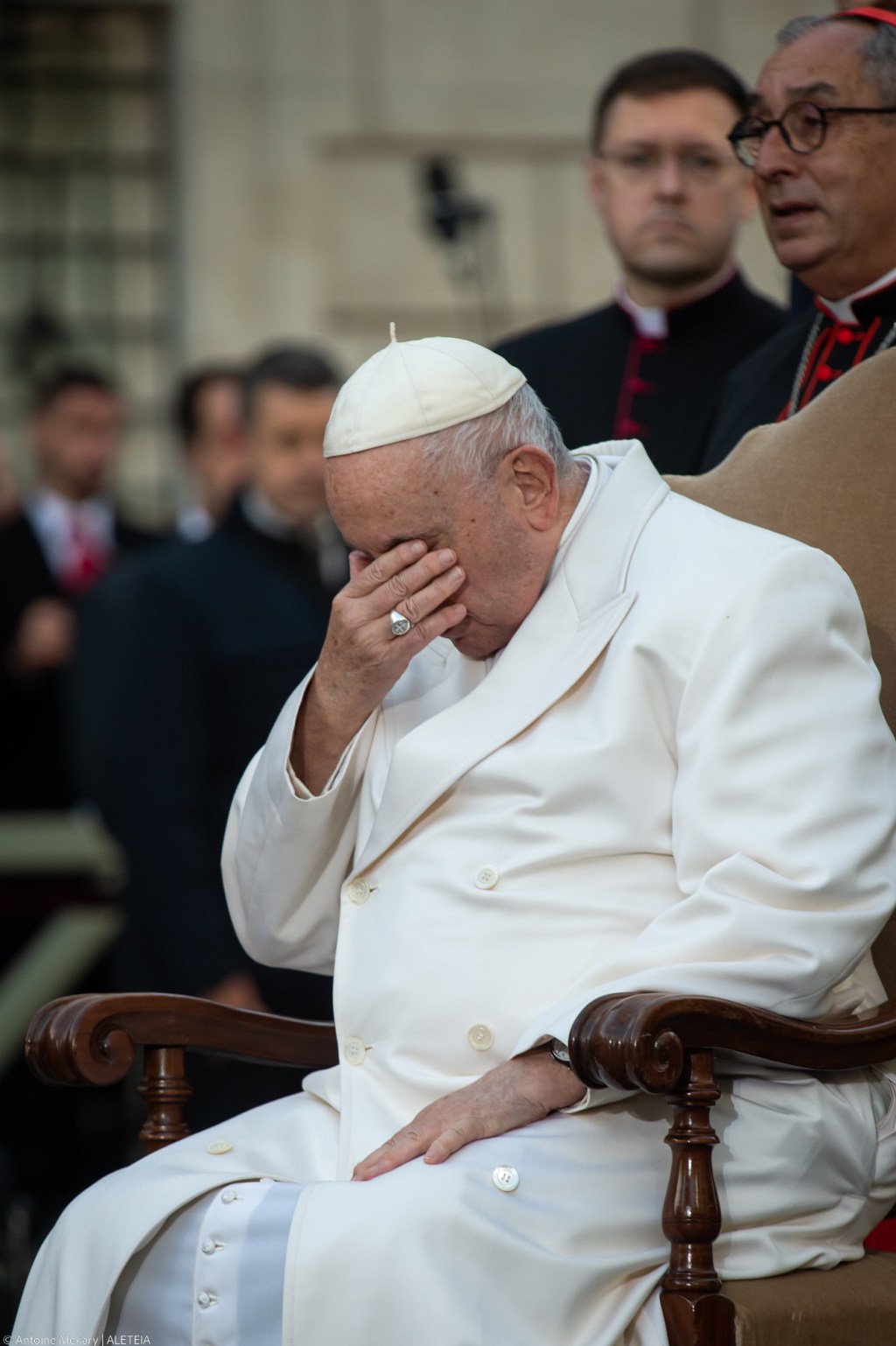 Resuming with a cracking voice and eyes wet with tears, the Pontiff continued: "But instead, I must still bring you the supplication of the children, the elderly, the fathers and mothers, the young people of this tormented land."
This was the first time since 2019 that the Pope had taken part in the traditional public tribute by Piazza di Spagna. He had found a way to make private visits there on December 8, 2020 and 2021, in view of the health situation: He went very early in the morning.