During my visit this weekend, I was able to walk several blocks from my hotel to the cathedral for the Archdiocese of Cincinnati, St. Peter in Chains. Someone last night said, "It looks like a pagan temple that was converted into a church." But I gotta say: it's something to see.
The outside is fairly traditional and unsurprising. It looks, really, like many of the larger churches you might find in New England.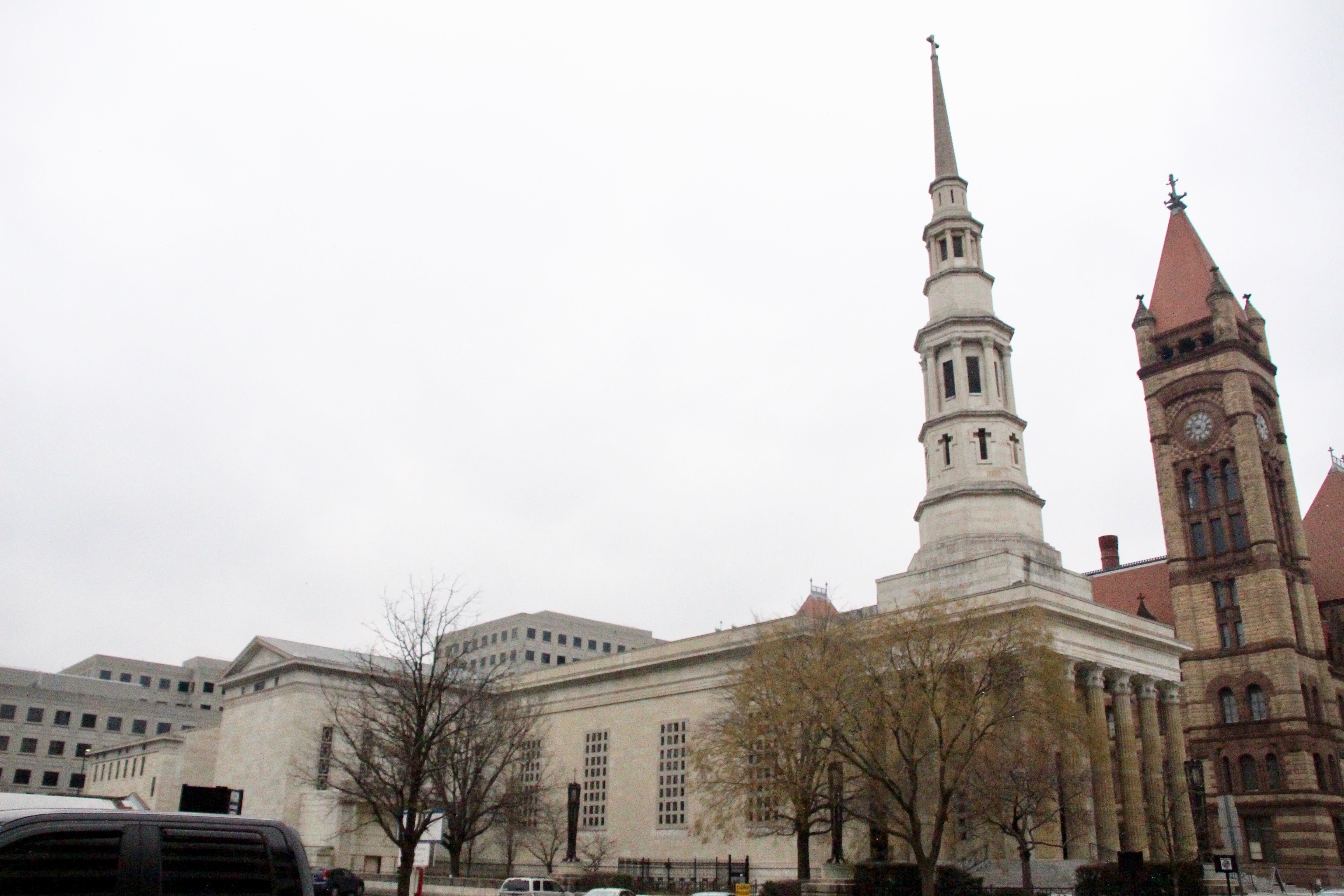 But the inside is an eyeful.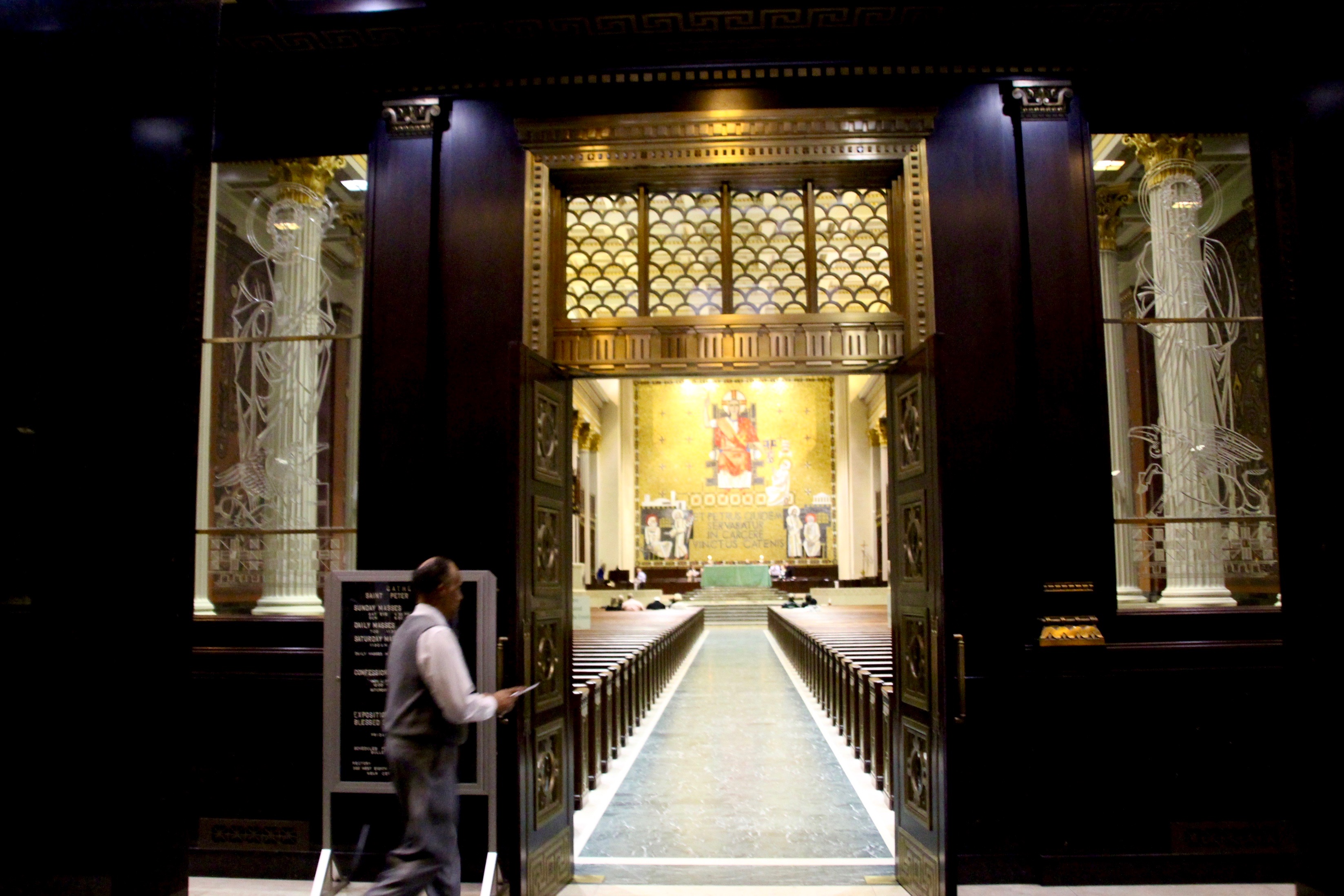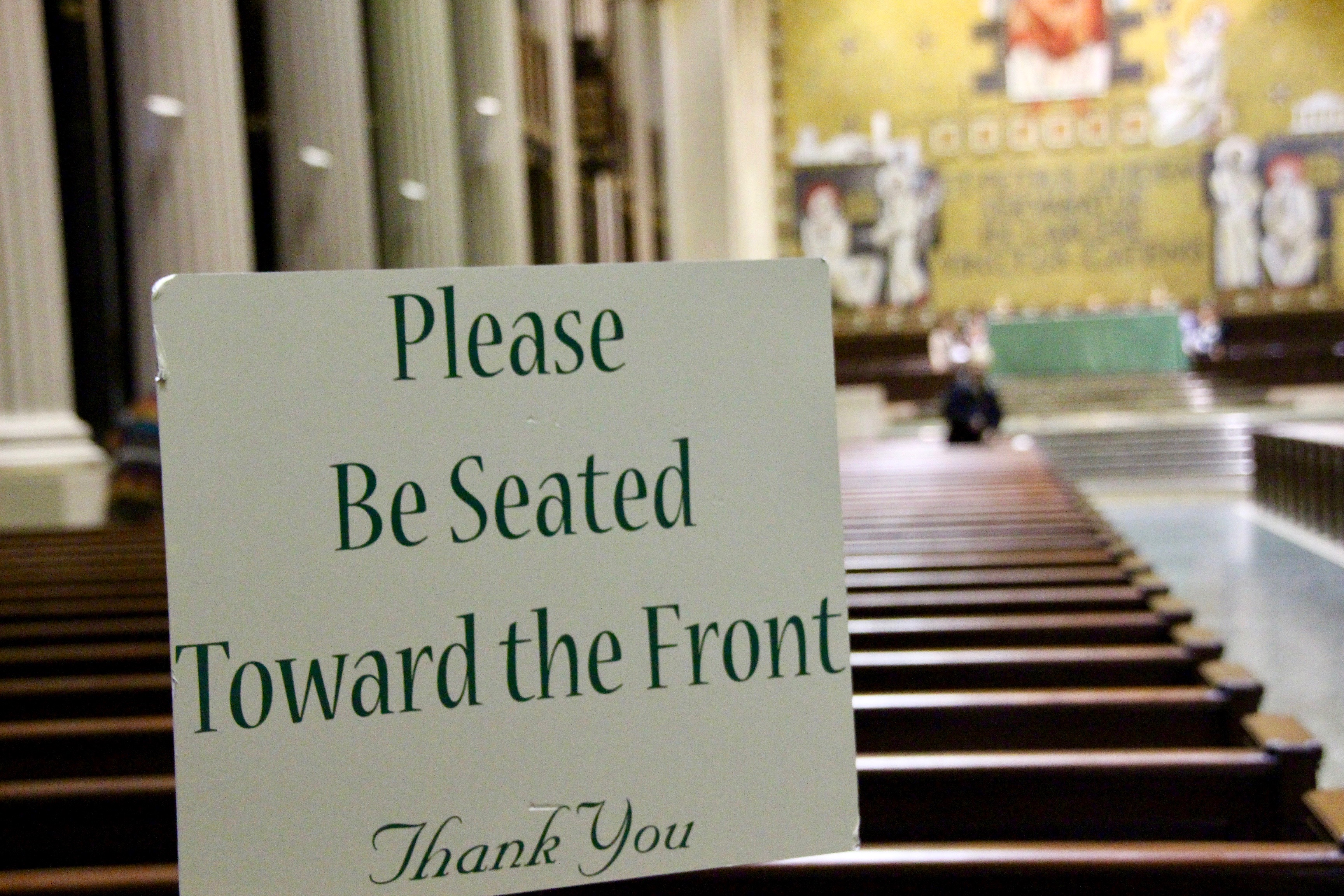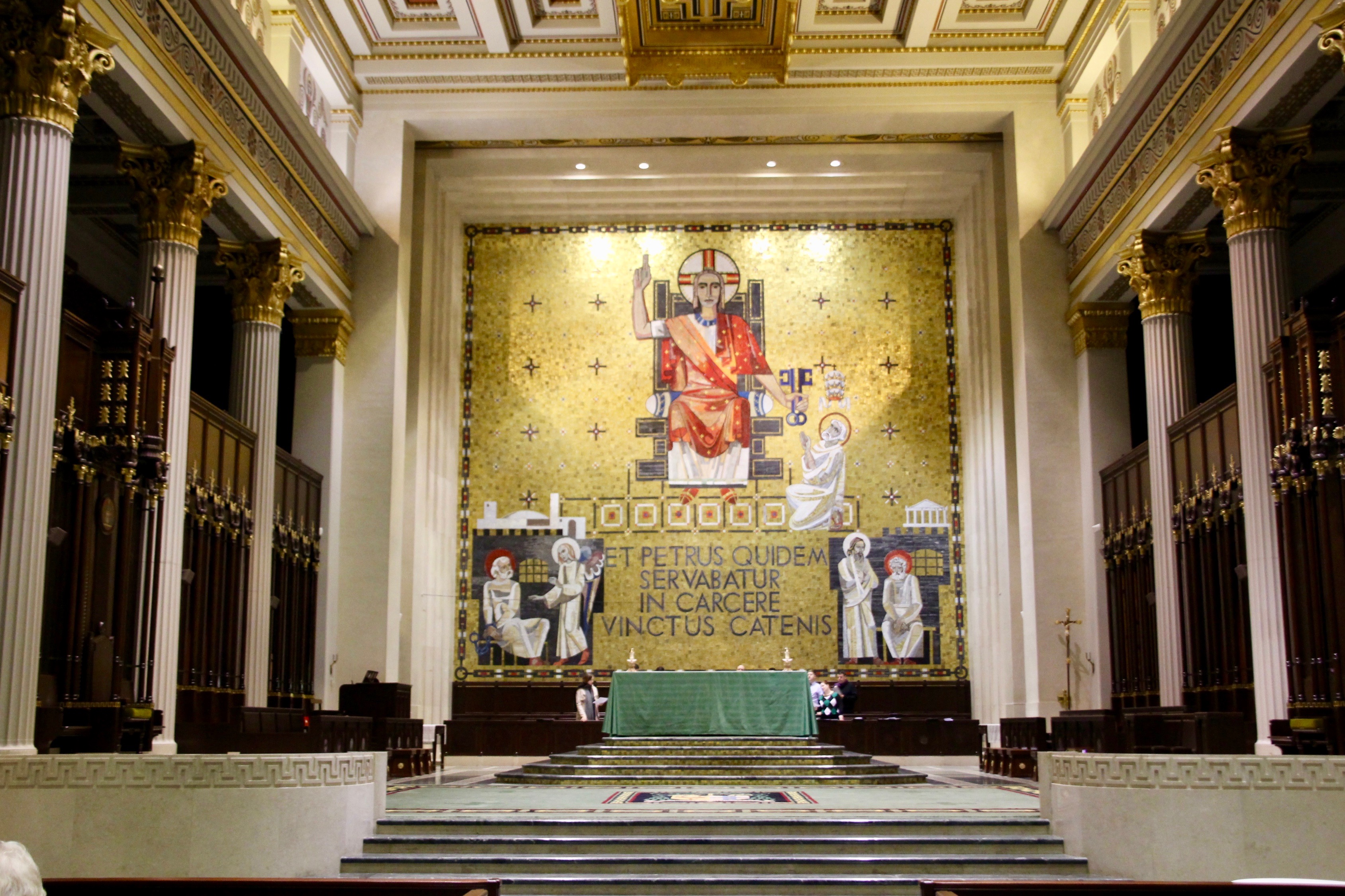 The Blessed Sacrament chapel is off to one side. They have Adoration and confessions here regularly. I presume this is also where they have daily Mass.
It also comes with a warning.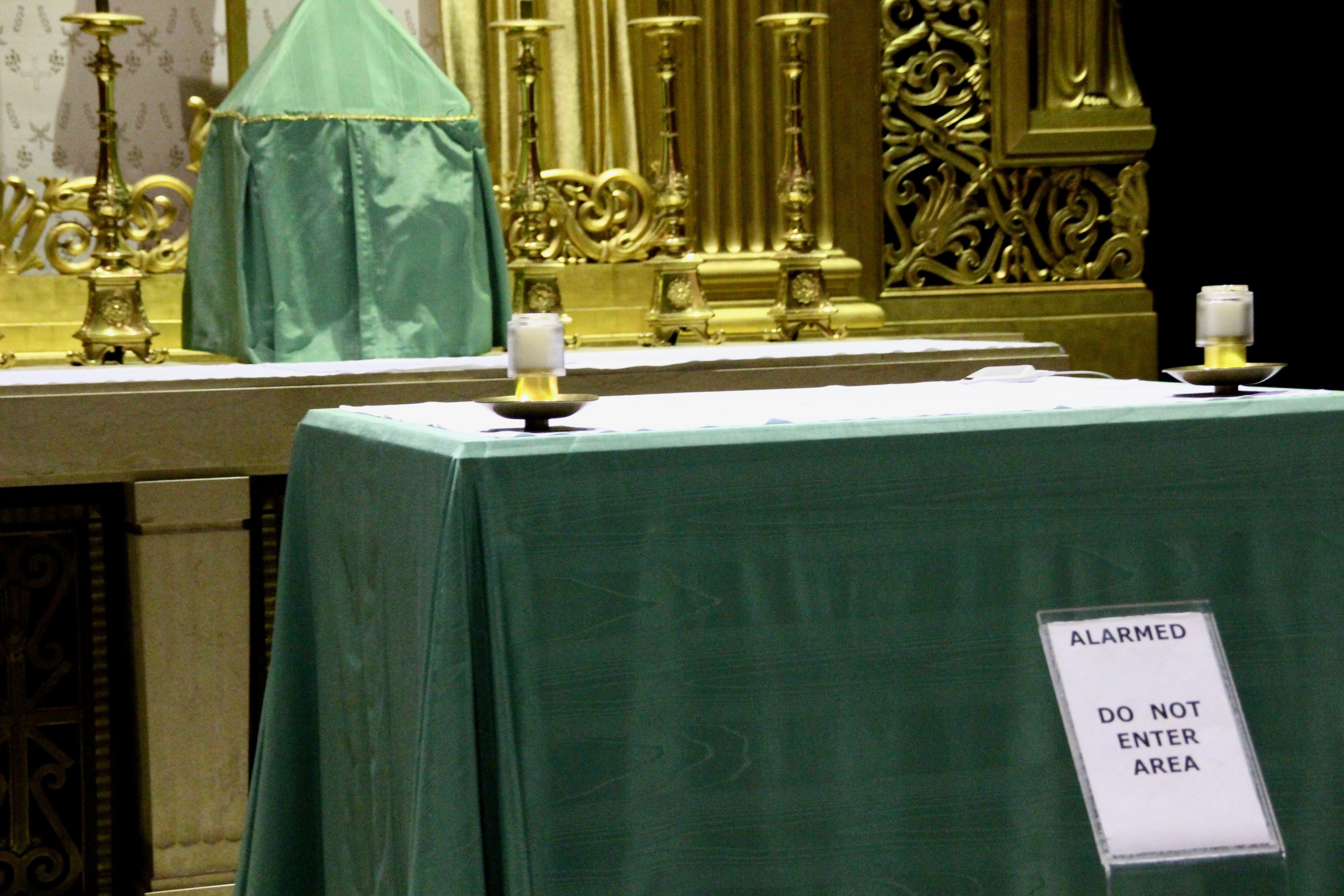 The rear of the church is almost as impressive as the main altar.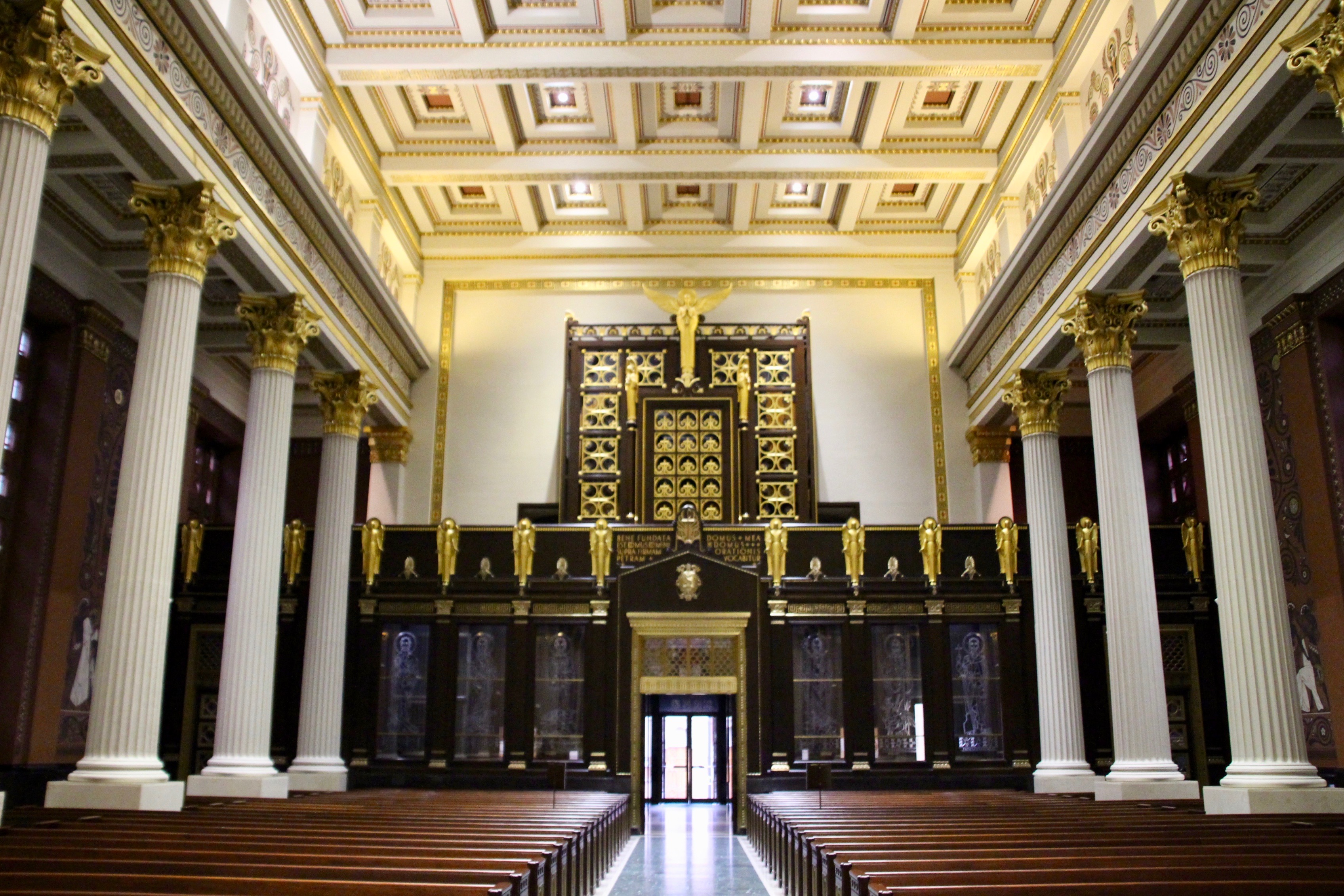 If you ever find yourself in Cincinnati, stop by. You won't be disappointed.