Department stores have started putting up Christmas decorations, Starbucks introduced their new holiday cups, and the Hallmark Channel is running Christmas movies 24/7 through the end of the year.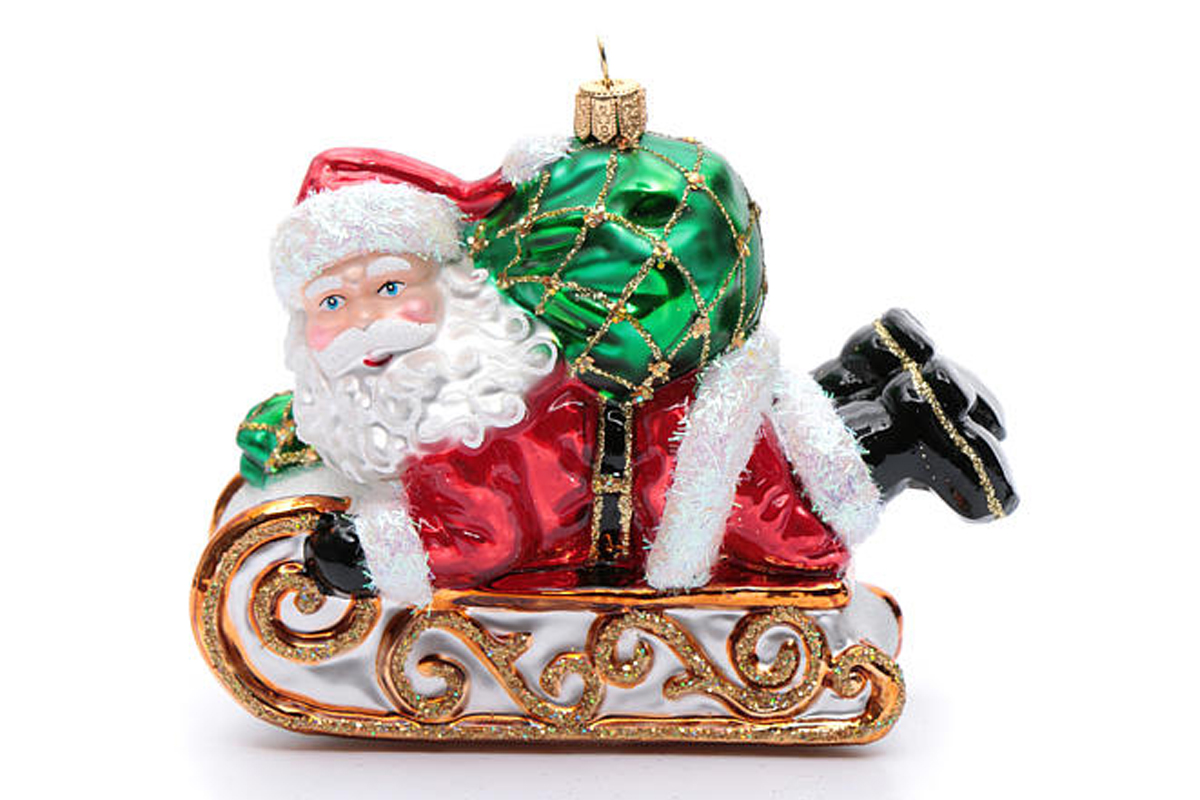 Read more:
Christmas ornaments for your tree

While the general response to scenes like this is a smile, there are some people who resent the early Yuletide imagery and even get a little angry. "It's too early!" they scold. "It's not even Thanksgiving yet. And what about Advent?"
Not me, though. I say, "Bring on, Christmas!" early because it represents something far more telling than people realize.
There's no doubt that Christmas has become commercialized and department stores, coffee shops, and TV shows hope the red and green twinkly lights inspire you to add some fresh green cash to their registers and bottom lines. But if we look deeper, we'll find there's more to the appeal of festive decorations than spending money.
Take a look around you. There's anger, divisiveness, violence, and terrorism. Couple that with the struggles that people are enduring in their personal lives – be they medical, financial, relational, mental, spiritual, etc. – and that points to a lot of deeply troubled souls. As the theme song to "Cheers" says, "Taking a break from all your worries sure would help a lot."
Well, Christmas offers that break, and the "early adopters" represent that hunger for joy and peace and community.
We want to feel good about life and the world, and Christmas decorations, music, and stories do that for us, whatever the reason. Maybe it's a nostalgia for childhood or some other time when life seemed simpler. Maybe it's because the world literally gets darker earlier and we find it a little depressing. Maybe the color combinations have some positive effect on our brains that only scientists can explain. We don't revere the average living room lamp like we do Christmas trees, after all.
But at its core, I think we are drawn to Christmas lights and decorations because of the God-shaped hole that exists in all of us.
If you look at the Old Testament, there are numerous verses about the power of God's light: "The Lord, my God, lights up my darkness" (Psalm 18:28). "The people who walked in darkness have seen a great light" (Isaiah 9:2). "When I sit in darkness, the Lord will be a light to me" (Micah 7:8). And Hanukkah, of course, is known as the Jewish festival of lights.
In the New Testament, a bright star presaged Jesus's birth (Matthew 2:2). When the angels told the shepherds of the Messiah's coming, "the glory of the Lord shone around them" (Luke 2:9). And, of course, Jesus eventually declares Himself "the light of the world" (John 8:12).
In both Jewish and Christian tradition, light symbolizes God, while darkness signifies a separation from Him – or at least an inability to perceive Him.
So when we're drawn to the lights of Christmas (or Hanukkah, for that matter), we're actually being drawn to the light of God, the One who promises us peace beyond all understanding, joy that will comfort our troubled hearts, and wisdom that will guide our paths. And anything that reminds us of that light – holly, ivy, ornaments, Christmas movies and music – awakens those feelings within us as well to varying degrees.
That doesn't mean we're all necessarily aware of this. There are plenty of people who celebrate Christmas in a non-religious way. But if they were to explore the roots of the holiday's appeal, they might discover that it draws them to something higher than themselves, whether or not they call it God. The amounts of money donated to charities this time of year suggests that the season brings out the "better angels" of all our natures.
So how should Christians bothered by early Christmas decorations or coffee cups or movies respond? Instead of criticizing those who embrace them, look at the big picture and incorporate it into the Christian message. Acknowledge the hunger for joy and peace that Christmas represents, and share how Jesus and the Church can help you find those things. Consider the struggles that person might be facing in life and how Christmas offers them the tiniest break from their anxiety.
And point out that as great as Christmas is on a secular level, getting closer to God during Advent can make it an even better, richer experience that could teach you how to keep a little of that Christmas spirit in your heart all year long.
So while Christmas is still weeks away, feel free to break out the hot cocoa and enjoy the holiday sights and sounds around you. To quote Johnny Mathis, "We need a little Christmas right this very minute."