There are many ways to please others. But the best way to do it is to use the means that are pleasing to God.
What can God do in your life with one Bible verse a day?
Subscribe to Aleteia's new service and bring Scripture into your morning:
Just one verse each day.
Click to bring God's word to your inbox
We all want to please everyone. You only have to look a bit around you to see the game all living beings play with each other. The mating displays of various animal species, indiscreetly revealed in great documentaries, are part of the same charm campaign that seems to be one of the main preoccupations on earth. What nature does instinctively, men are called to do with reason. It's undeniable that there is in the heart and behavior of man something of a necessity to please others, just as he is attracted by things that please him and by people who succeed in pleasing him. What a mysterious phenomenon, attraction and repulsion!
On what criteria, for example, do you choose your clothes and your shoes? Is it just their utility that governs your choice, or the impression they'll make? When we choose them, do we not take particular care to consider what others will think and try to guess what they'll like? Nothing affects us more than not pleasing others, and we do anything to avoid it. Isn't it the desire to please that makes the fortune of hairdressers and perfumeries, that gives us the patience to spend hours doing our make-up, and makes us sick when we notice with horror a little stain on the beautiful new blouse we've just put on to go out!
To please, yes, but how?
Man loves to be loved. He likes to be appreciated. He attaches greater importance than he'd like to admit to his need to please. And more than he realizes to attracting attention and pleasing. While there's nothing wrong in that, it's only honest to ask ourselves who we want to please and what methods we use to succeed. It's a question we should all ask ourselves.
We like to please in public just as we like to please those we know. We might want to please the people we cross in the street (doesn't one sometimes turn around to see if they're turning around to look at you?!) or to please those we frequent every day. We'd like to please the man or woman we love. That's normal. Above all, we'd like to please our friends, whose opinions are so important to us that we're continually asking: "What do they think of me? Do you think they like me?" We each have our own balance sheet. As for the means of seduction, there are too many to choose from. Is it the way you dress? Your conversation? Your build? Your sense of humor? Your smile?
What is pleasing to God? A forthright heart
But this raises a question: Am I concerned with pleasing God? Do I take care to please him? And what is it then that is pleasing to God? If I could manage to get a good idea of what pleases God, I would surely see more clearly the most honest ways, the most correct methods I should use to please others. That which pleases God, the Scriptures tell us, is not appearances, but what dwells in the heart. What pleases God is the quality of the man, of what lives deep inside him. What pleases him is our rectitude of life, being true to one's word. What pleases him are simple straightforward souls. What pleases him are those on whom one can rely, for they are good to their word—not liars, those who lead a double life in double talk. God loves an upright heart: that's what pleases him. As the psalm sings: "Keep your tongue from evil, your lips from speaking lies. Turn from evil and do good; seek peace and pursue it" (Ps 34:14).
Unlike man, God doesn't look at what is fleetingly pleasing to the eye but has no true value. He doesn't rely on impressions. He looks into the hearts of men. He loves upright intentions and faithfulness to our convictions. "Your adornment should not be an external one: braiding the hair, wearing gold jewelry, or dressing in fine clothes, but rather the hidden character of the heart, expressed in the imperishable beauty of a gentle and calm disposition, which is precious in the sight of God" (1 Pt 3-4). There's nothing wrong with wanting to please. It can even be an excellent thing. But there's a way to go about it. There are good and not-so-good rules of behavior. In the end, we must not seek to please others except in ways that are pleasing to God. We must attach less importance to outward airs and graces than to the qualities of the heart. What is, at first sight, invisible to men, God sees, and that's what should catch the eye of those whom we wish to please.
Seek to please only with the best of ourselves
All the energy we put into pleasing others should be put into pleasing God; the means used to please God are fitting to please men. It comes down to honing within ourselves the desire to please God who sees in secret when we close our door to pray. That is the goal of those who withdraw into the desert. They have no other spectator but God. They have no one to please but God himself. They know they can't cheat or fool anyone. They couldn't care less about pleasing men. They are far from such cares. Going to the desert to please God is not for everyone; it's a vocation reserved for a very few. But to love God with an exclusive love and to do everything to please him applies to all of us. Every Christian, whatever his vocation, must live with only one concern: that of pleasing God. He must regulate his life according to one sole imperative: seeking to please only through the best of himself. That is fitting to men as it is to God.
Brother Alain Quilici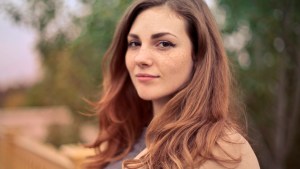 Read more:
Do you objectify yourself? Here are 4 ways to know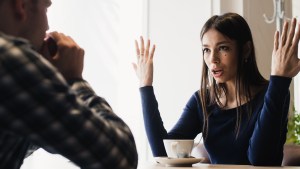 Read more:
How to use your insecurity as a path to confidence