Have you and your spouse been infected by negative habits that can both overheat or chill your relationship?
What can God do in your life with one Bible verse a day?
Subscribe to Aleteia's new service and bring Scripture into your morning:
Just one verse each day.
Click to bring God's word to your inbox
We're all sensitive to a person's warmth or coldness. Just as stifling as a "hot" personality is a coldness that can disturb our equilibrium. It's not a question of seeking to be lukewarm, but of listening to our inner self and to how the other person is experiencing the "climate" between us, and if we're experiencing it the same way.
There's the warmth I think I create; but then there's the temperature the other perceives as well as the climate we produce together. That climate often communicates much more than we think; it speaks volumes about the things we don't express directly. It surprises us, overwhelms us, forces us to recognize that what we try to suppress always manages to manifest in some way.
It's not a question of making a diagnosis and informing your other half that what they're doing creates a coldness in you, or is stifling you. Our affections inevitably develop in a climate of a lack or over-abundance of warmth, whatever the good intentions of the other person. And our own temperature ofen rises or falls in reaction. It's hard to reajust bad habits, but that's the whole challenge of life as a couple.
Understand what motivates one another … and adjust the thermostat
When I give off too much chilliness or warmth to our partner, I'm trying to protect myself from something. Do I feel judged? Undervalued? Has he or she not been listening, or lacking in affection? Is it hard for me to get their attention? Or perhaps is it me that's too dependent on their moods, opinions, decisions? Do I play my part in taking the initiative? Do I feel held back or controlled by the other? Do I have the feeling I can never do enough? That it's always me that has to adapt, never the reverse? What am I afraid of? Losing freedom? Too much closeness?
Once you've understood what's motivating one another, next comes the desire to change or to improve your ability to create that gentle warmth for your partner. I can react to or behave in a way that responds to the needs they express. I can also open my eyes to, or remind myself of — and tell them — all they do for me that makes me feel good. We can sometimes feel stifled when our kind gestures seem to go unnoticed. We then try to overdo it. We sometimes all forget to repeat our gratitude for all the other does for us and to take a clear-eyed look at it. It warms the heart to express or receive a word of thanks for a gesture, a smile, a look, or a word of apology for an indelicacy or a grumble, or a look of joy for a moment of happiness spent together.
Sophie Lutz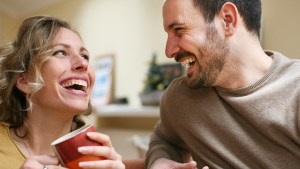 Read more:
Follow these rules for humor in your marriage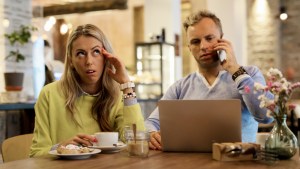 Read more:
Is your spouse a workaholic? Here's how to keep that from affecting your marriage