Perhaps memorizing these short Latin phrases will help combat your sleeplessness.
St. Francis de Sales admonished Christians who couldn't abandon themselves to sleep … even though he himself was subject to the torments of insomnia. Yet, calling it a "blessing," the good doctor of Annecy offered in his "rule of life" a proactive mystical program to render it up to God. Here's his authoritative prescription to avoid sleeping pills.
Do you suffer from broken sleep?

If you wake up in the middle of the night, remember this advice: "I awaken my troubled heart with these words: Media nocte clamor — at the stroke of midnight, a voice cries out, 'Behold, the bridegroom comes, go out to meet him.'"
And if insomnia continues?
You can't manage to get back to sleep? Follow this advice: "I try again to rouse myself with these words of the Prophet: In noctibus extolite manus vestras in sancta: Raise and stretch out your hands toward heaven, and bless the Lord."
What if a sudden fright wakes you?
What if a sudden fright wakes you? Is your sleep disturbed by nightmares? Follow his example: "I deliver myself up to thoughts of my guardian angel, saying: Dominus a dextris est mihi ne commovear: My Lord is by my right hand; I fear nothing."
And if that still doesn't work?
You still can't sleep? Here's the right attitude to take: "I remind myself of this verse: Scuto circumdabit te: The shield of faith and firm trust will protect me; that is why I fear nothing."
Following this treatment, you should at last get to sleep. And that's when the alarm goes off and you're off on another daily round of activities. Here are some words of St. Francis de Sales to meditate on to ensure a good day: "Let us think only of spending the present day well. Then when tomorrow shall have come, it will be today, and then we will think about it."
Luc Adrian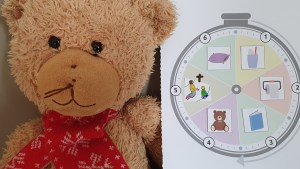 Read more:
Try this useful tool for helping your children fall asleep during quarantine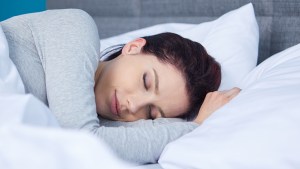 Read more:
Sleep in peace with this calming prayer