Knowing how to receive is just as important as knowing how to give.
What can God do in your life with one Bible verse a day?
Subscribe to Aleteia's new service and bring Scripture into your morning:
Just one verse each day.
Click to bring God's word to your inbox
Happy are those who've received the divine gift of life! The first part of our lives is spent receiving. As helpless infants, we are the receivers of so much care: care for our physical self without which we could not survive; emotional care that helps our heart grow; spiritual care and the divine gift of sacramental grace that introduces us into Christ.
As we develop we learn to share, albeit not without temper tantrums, assuming what's mine is mine and what's yours is mine, and plenty of resounding No's! Learning to give does not come easy and needs to be repeated many times before it becomes natural.
Couples also have to go through the same stages. Our initial impulse is to fill our partner with love. With the arrival of the first child, however, that happy balance comes undone. Young parents have to give up sleep, free-time, tranquility, patience … The newborn demands our presence, attention, affection, and this imposes on the time parents would prefer to have for themselves.
Thus, after having been in the place where we have received so much, the family becomes a training camp for giving. Even if it has been a gradual progression accompanied by much love, there will still be suffering, nostalgia, and even bitterness … And the same thing happens in all of our commitments: after an initial enthusiasm where we feel especially generous, over the passing years we find it more difficult to remain faithful to the ideals we started out with. This is the way we are made: we find it easier to focus on ourselves than to open up to others. However, "loving means giving everything, even giving yourself," as St. Therese of Lisieux would say. So, how do we engage in the dynamic of this divine gift?
A small effort can become a nugget of gold
Let us ponder the adventure of the beggar in the tale of the great Indian novelist Rabindranath Tagore:
I had gone a-begging from door to door in the village path, when thy golden chariot appeared in the distance like a gorgeous dream and I wondered who was this King of all kings! My hopes rose high and me thought my evil days were at an end, and I stood waiting for alms to be given unasked and for wealth scattered on all sides in the dust. The chariot stopped where I stood. Thy glance fell on me and thou camest down with a smile. I felt that the luck of my life had come at last. Then of a sudden thou didst hold out thy right hand and say `What hast thou to give to me?' Ah, what a kingly jest was it to open thy palm to a beggar to beg! I was confused and stood undecided, and then from my wallet I slowly took out the least little grain of corn and gave it to thee. But how great my surprise when at the day's end I emptied my bag on the floor to find a least little gram of gold among the poor heap. I bitterly wept and wished that I had had the heart to give thee my all.
When we find it difficult to respond to someone's request, remember that the smallest effort can turn into a nugget of gold! Or better: following the advice St. Therese of the Child Jesus gave to her novices, we can ask God to be our internal teacher, our internal "I," guiding our actions.
We should make time for worship, and let ourselves be progressively transformed by Jesus who gave himself up for us. Because, as St. Bernard said: "Everything is in Him: the cure for your wounds, the help you need, the correction of your faults, the source of your progress, in sum, everything a person can and should desire."
From the moment we experience for ourselves that "to give is to receive" we gain the strength and the motivation to share with our brethren all that we have and all that we are.
Rolande Faure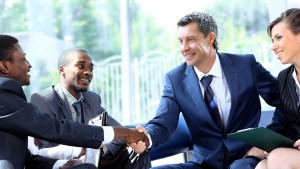 Read more:
3 Reasons every professional needs to build a generosity network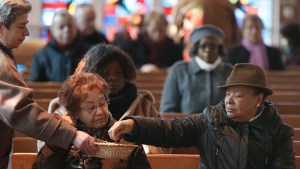 Read more:
5 Bible verses about the benefits of almsgiving