Science says growing up with a sister makes you more positive and increases the chances of being happy in life.
What can God do in your life with one Bible verse a day?
Subscribe to Aleteia's new service and bring Scripture into your morning:
Just one verse each day.
Click to bring God's word to your inbox
What is the secret of happiness? If we believe numerous studies on the subject (especially those by the De Monfort University of Leicester and Ulster University), it's having a sister.
You can thank the girl who used to scream in your ear, go through your stuff, steal and lose your valuables and never missed an occasion to criticize you. Thank her for she has been given as a gift to you!
When you had to wear that horrible grandma sweater for Christmas, she was standing right there next to you for the family photo, sporting its identical copy. Today, whenever you put on something outlandishly garish, she is the first to tell you. Perhaps she doesn't do it gently: she can be a bit harsh, but at least she doesn't eat her words or waste your time.Whenever you complain about the family, she knows exactly what you're talking about because she's a part of it.But when you two have a falling out you can be sure it won't last forever; even in a thousand years from now she'll still be your sister. When you're sad, you can always call her. Growing up beside someone who knows how you feel has made you love life. And when the both of you aspire to holiness, everybody wins.
The relationships some saints had with their sisters
Take Zelie Martin and her sister Marie. They loved and supported each other through pain, exhaustion, and sickness. What about Zelie's daughters? Celine comforted Little Therese throughout the years in boarding school. Pauline encouraged her to write; we owe to her The Story of a Soul. And finally, Therese inspired her older sister Leonie in the life of holiness.
And then there are also Elizabeth of Trinity and her sister Marguerite. They wore the same blouses with ribbons and hair brushed into extraordinary buns for their portrait. One of them became a nun and the other married: what different lives these two led! Initially, they were two strong-willed girls: happy and sad, annoying at times – two ordinary girls. But they always shared the time of prayer.
So, if you have one, why not thank the Heavenly Father for giving you a sister and all the female friends who are like sisters to you, as well as women who have consecrated their lives to the Lord and bear the name of "sister" —  they can all be such blessings in our lives!
Jeanne Larghero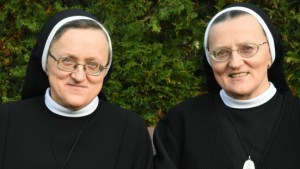 Read more:
Separated at birth, twin sisters end up in the same convent!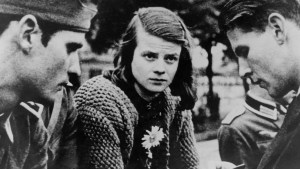 Read more:
5 Sets of famous siblings who positively influenced the world