Accustomed to the frenetic pace of our earthly life, won't we be bored in heaven, where time never ends?
What can God do in your life with one Bible verse a day?
Subscribe to Aleteia's new service and bring Scripture into your morning:
Just one verse each day.
Click to bring God's word to your inbox
Given that we exist in time, it is impossible to imagine a happy life without perpetually renewing our surroundings and our joys. Even if we live in an ideal home, with a fabulous life at the sea or in the mountains, we change the decoration from one day to the next, and we love seeing things in different ways. We love welcoming in new friends or watching something new on TV. And if we live like hermits, every day we love discovering a little more of the true face of Christ and his love. With all this, how are we going to be happy in Heaven, when we finally see Jesus in all his glorious splendor and bathe in the plenitude of His love? There won't be anything left to discover or invent! How will we be able to be happy with just an oratory when we have spent our whole lives in a laboratory?
The surprise will be more wonderful than we can imagine
We console ourselves thinking that we will sweep through all of paradise and never stop saying "thank you" to one another. Our tormentors will ask for our forgiveness and we will be pardoned by those we have harmed. We will yell ovations to all the saints we recognize who finally appear before us in all their brilliance. Let us especially keep in mind that God will one day say to us: "Enter into the joy of your Master" (Matthew 25:21). Then, in a never-ending "flash," we will enter into the joy of the beloved Son: we also will rise to the Father saying: "Father, I am happy to be your beloved child, and You, You are wonderful!"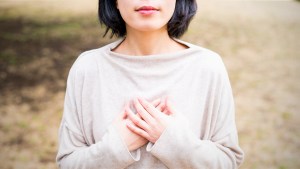 Read more:
How love can propel us toward Heaven
The surprise that God prepares is more marvelous than we can imagine. We will see Him angered by the misfortunes that we have faced and "suffer" for those tragedies. But that suffering does not overshadow His joy, because He sees and we will see with Him all the good which, through His omnipotence, is capable of eradicating all those misfortunes. We will be amazed by how closelyHe has watched over our life and the whole world. We will praise Him for all those reconciled couples, the children reconciled with their parents, the rebels reconciled with their Creator and Savior. And we will sing our adoration to Him in a chorus of perfect pitch, without the slightest hint of envy or disappointment.
And when we rise, our vocal cords will not be the only things expressing our joy. Our whole body will be filled with jubilee, and I love to think that we will never stop dancing, zig-zagging between the stars of the transfigured skies, skipping effortlessly from one galaxy to the next! What is certain is that the surprise God prepares for us is infinitely more wonderful than anything we can imagine: "No eye has seen, no ear has heard, and no mind has imagined what God has prepared for those who love him" (1 Corinthians 2:9).
Abbot Pierre Descouvemont
Read more:
Increase your desire for Heaven with these prayers