In our efforts to encourage children, how can we make sure they learn true humility?
From the very first months of life, toddlers need to feel the confidence of their parents. The joy and pride with which parents welcome the slightest progress — whether it's holding a spoon or taking the first steps — are powerful stimulants that give the child a deep sense of security and invite him or her to go even further. This enables them to grow. They will constantly look to their parents for the confidence that motivates them to persevere in their efforts, that makes them want to become adults and that, when the time comes, allows them to venture out on their own. But we must not forget that to encourage correctly is to encourage truthfully.
Although it is not good to focus strictly on a child's limits, it is also not a good idea to keep them under the false impression that they know everything and can do everything. At first, perhaps, this will give the child self-confidence but, sooner or later, he or she will realize that it's not true and will inevitably come to question themselves and others.
God entrusts children with gifts that make them unique; therein lies their worth! It is these talents that must be supported and made to bear fruit. A child is a secret that God reveals little by little to the parents. To really stimulate a child, you have to make demands. The aim of encouragement is not to please the child or the parents. The objective is to help the child grow up. And to do this, the child needs the confidence of the parents to be expressed without resorting to mere flattery.
Knowing how to calibrate your requirements
Encouragement does not consist of enumerating the child's talents. Encouragement means laying the groundwork that will allow him or her to give the best of themselves. It means using one's authority, while never forgetting that the primary virtue of a person in authority is to love those who are entrusted to their care; not to impose their own vision, but to be at the service of their child's growth and maturity.
It is necessary to carefully calibrate your requirements, and decide where to focus them. Setting the bar too high, trying to fight on all fronts at the same time, one risks discouragement! Do not ask too much of the child, but ask enough so that they can reach their full potential in all areas. This implies deeply respecting who they are, without trying to make them conform to your dreams of an ideal child. On the other hand, we should not be satisfied with just a little; we should not make excuses for the child too easily. We should take the risk of seeing them make mistakes, fall, and fail. We must resist the temptation to act for them and assume the responsibilities that correspond to them.
God always encourages us, He never flatters us. He loves us too much to let us vegetate in quiet mediocrity. In His mercy, He reveals to us our beauty, but He also shows us our sin. His love is demanding. He never loses patience when we fall, when we are reluctant, when we refuse, but He is not satisfied with half-measures. Untiringly, He calls on us to love more.
Christine Ponsard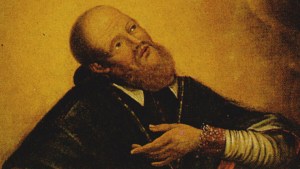 Read more:
How true humility leads to more self-confidence