Home altars in honor of deceased are a beautifully Catholic way of living All Saints and All Souls Day
"Mommy, tell me a story," my brand new 6-year-old said at her birthday dinner this week, "about you and Grandpa Billy."
Her request instantly warmed my heart. Dad's been gone 16 years but he's never far from my mind, especially because he's my own personal St. Anthony, forever finding my sunglasses, the kids' treasured toys, and all the other things I can't seem to keep track of.
Though he passed away long before my kids were born, he's also surprisingly often present in my children's thoughts.
Part of that is because his wife of 44 years, my mom, lives with us. But perhaps even more than living with Grandma, it's a hallmark of this time of year that brings Grandpa Billy often to mind.
We're coming upon the Dia de los Muertos, the Day of the Dead or All Souls Day, and with that comes the ofrendas, or home altars honoring the deceased, and reminding us to pray for them and for any souls in Purgatory.
It was a few years ago when my Mexican-born husband first decided to bring this beautiful tradition into our family.
Read more:
5 Ways to pray for the Holy Souls in Purgatory
Home altars in honor of deceased loved ones are a characteristic element of Mexican celebrations of the Dia de los Muertos, a beautifully Catholic way of living All Saints and All Souls Day, with an intermingling of some historic indigenous traditions as well. As with Halloween itself, secular culture sometimes misses the point of these altars (or emphasizes Aztec elements over Catholics ones), but that shouldn't be a reason for the faithful to abandon them.
A home altar brings a unique opportunity to call to mind our deceased loved ones, particularly for young kids who may never have met them. Children are visual learners and so the altar brings the deceased into their realm of experience in a way that nothing else does. Even old pictures don't have the same effect.
Anyone can build an altar for the Dia de los Muertos. There are no set rules and the point is spiritual, not aesthetic. It doesn't have to be elaborate, and chances are, it will give you an opportunity to reconnect with family and friends, as you reminisce about those things your loved ones most enjoyed.
Here's how we make our altar and how you can make one too:
Select a small side table that can be placed in a prominent place of the house
We use crepe paper as a table cloth. Purple is a traditional color for covering the altar, since it reminds us of death, but other fall colors also work (orange, red, etc). Oranges and purples look nice with the flowers that are traditionally used for the altars, the cempazuchitl — marigolds
If you have and like incense, add that too, and some candles
Place a photo or photos of your deceased loved one(s) in a prominent spot on the table
Surround the photo with the deceased's favorite foods and treats. My dad had quite a sweet tooth so our altar has bit-o-honeys and turtles (chocolate- and caramel-covered pecans). We don't go to the trouble of preparing the egg noodles he used to make from scratch, but a bowl of Ramen gives the general idea. A can of beer is a reminder of how he ended a long day, or marked Sunday. Fresh fruit was always a treat for him, and that's easy to add to the display
Then choose items to symbolize the favorite activities and past times of the deceased. Our altar has a saxophone because Dad's mom bought one for him when he was a youth, even though it was the heart of the Great Depression and the few dollars the instrument cost represented a large fortune for the struggling farmers. He enjoyed teaching himself how to play it and other instruments. The altar also includes an old timer's baseball mitt, recalling his love for the game (Go Royals!) and his years at third base; a toy John Deere and some sheafs of wheat, to note the many thousands of hours he spent in the fields; and other such items
Traditional Mexican altars are decorated by a type of paper with images cut out in silhouettes and "pan de muertos" (bread of the dead made — or in our case, purchased — especially for this feast), but these items could be replaced by elements from your own cultural heritage
The altar can include other images of the saints, particularly the patrons of your deceased, and Our Lady
Naturally, a crucifix is the most fitting element to complete the altar, since it is precisely the death of Christ that has us able to celebrate death as a true birth
As new memories come up, or new items are acquired, the altar can be improved from year to year. With our supplies gathered from past years and new purchases, my husband usually puts up the altar throughout the day on November 1, or even on All Hallows Eve, and it stays up through November 2. Small hands have to be kept off the candy!
The altar makes a beautiful spot for a family rosary, and for aunts and uncles to gather around and tell stories.
Most importantly, it brings a bit of heaven right into your living room, and assures us that it won't be long now before we're together again. It's a reminder that the very best thing we can do to honor our dead is to pray for them and all the departed.
May your perpetual light shine upon them, O Lord, and may they rest in peace.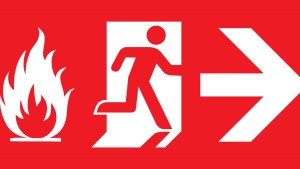 Read more:
The great good news of Purgatory
More to read: Day of the Dead: Faith and Folklore Honoring the Life of Those Who Have Gone before Us