Author Diane de Monteynard gives a traumatic account of her life, and her quest to find her mother.
Misery, shame, curiosity, incomprehension … Among the 500,000 people born to an unidentified mother (or parents unknown) in France, some search to find their origins, others don't. Some carry out investigations, others publish a want ad on specialty websites or post on social networks such as Twitter or Facebook, where, in one click, they hope they'll connect with a long lost relative and discover the truth. Those who search believe, or want to believe, in a miracle: that one day they'll find their mother. Others, like Diane, decided to go even further, by writing a book to her mother, about her life.
Born anonymously
Diane de Monteynard was born Madeleine Vincente to an unidentified mother on November 30, 1969 in the same section of Paris where she lives today. A former journalist for French magazine Atmosphères, where she was a location scout for elegant properties, an interior designer (and an artist and a gym teacher on the side!), Diane admits she has spent much of her life searching for her birth mother.
Unsuccessful in her search, Diane recently decided to change her tack. In a deeply moving book that she self-published in March, called L'affaire Madeleine Vincente(currently only available in the original French), this petite, vivacious and determined woman chose to directly address her mother in the prose. "It's a dream I've had ever since I was little," she says.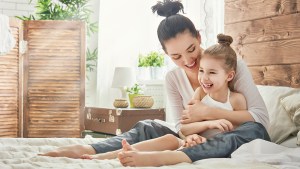 Read more:
The secret to being a stronger mother
On the cover of her book is a photo of an adorable little girl cuddling a rag doll, face down. She is sitting on the knees of her adoptive mother, whose face we can't see. The look on the face of the child with blonde curls seems both sad and resolute … not dissimilar from the pretty blonde with watery hazel eyes who she has grown into. Layered over the image are the faint marks of a stamp and administrative numbers normally found on final adoption papers.
Alone in the world
Abandoned at birth, Diane was adopted by an aristocratic couple who had lost their birth daughter. But the family trauma was too much to bear, and the couple finally separated, leaving Diane to shuttle back and forth between the two. As a result, she was brought up in several different parts of France: Gênes, Cannes, and Paris. But it wasn't long before she lost her adoptive parents, too. Her father died when Diane was just 14 years old, and she lost her mother six years later, at age 20.
Alone in the world, battered by life and its ordeals, unable to find her birth mother, Diane tried to tackle her demons head on. She sought to embrace life, and start a loving family of her own. And, for a time, she was able to do so. But after the birth of her first daughter, she began to feel as though her past had come back to haunt her. She thought constantly of her own abandoned childhood, and her anonymous mother. Was it possible, she wondered, to live a happy life without knowing where she came from?
Unexpected fruit from fruitless searches
At the end of her rope, Diane came up with what she thought was a last-ditch attempt to bring clarity to her past: publishing a book. The hope, in addition to being a literary flare in the dark for her mother to spot, was to help herself work through her struggle by talking about it.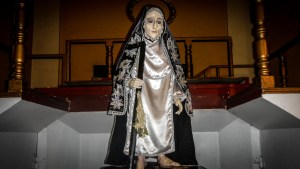 Read more:
The saint who was abandoned by her own parents
"I bared my soul, so that you would know everything about me, that it would inspire you in return to tell me everything," she wrote in a Facebook post she titled, Letter to my unknown mother. She goes on to explain further: "So she'd know who I am, that she would want to meet me, and so that she'd also understand to not know where you come from causes such great suffering."
Her words are a poignant account of abandonment in all its forms, particularly how it can sometimes manifest into a stubborn quest for happiness, as though it is being obscured.
In the book, her autobiographical story is written with simplicity and, because of the many tumultuous events of her young life, reads like a novel. But she also makes room for introspection: giving readers a magnificent lesson in hope, courage and resilience.
It's not about blaming someone
From the outset, Diane de Monteynard felt that it was imperative to write the book to her mother, communicating her pain and sadness, but also not to scare her away. She says the book isn't about wanting to settle a score with the mother who left her all those years ago. And it's not about blaming her mother, either. In fact, Diane says the main thing she'd like to communicate to her mother through her prose is to thank her. Thank her for bringing Diane into this world, even if she felt she couldn't stay with her.
"I only want happiness for you" Diane writes to her mother, "and am not looking to stir up a tormented past, or beg for anything. I just want answers to questions that I've been asking myself for so long and that sometimes end up haunting me: Who? How? Why?"
Here's hoping that this book, already at the top of Amazon's French autobiographies, reaches its author's goal. And, in the meantime, that it reveals a little more about the world of abandoned children, their lives, challenges, and needs.
Will the woman who brought her into this world answer her appeal? With a faint optimistic smile Diane replies: "One day perhaps … if God desires it."
For more information about Diane's book, visit: dianedemonteynard.com
This article was originally published in the French edition of Aleteia.