Kitchen herbs take up little space ... and they're a step towards better health and tastier food!
Need an idea for Lenten almsgiving?
Help us spread faith on the internet. Would you consider donating just $10, so we can continue creating free, uplifting content?
Make a Lenten donation here
Growing your own herbs and aromatic plants is a first step toward a healthier diet, since they encourage us to make homemade dishes instead of heating up ready-made meals. There's nothing nicer than sprinkling some freshly cut herbs onto your favorite recipes rather than using the usual dried packaged versions. All you need to do is take your pick!
Many herbs and aromatic plants are quite happy growing indoors or outdoors: dill, thyme, sage, parsley, bay leaf, coriander, basil, chives, tarragon, mint, rosemary … These more classical herbs belong to three botanical families (Alliaceae, Apiaceae, Lamiaceae) but there are some other more exotic options out there too: lemon basil, chocolate mint, oysterleaf (or Mertensia maritima), ice plant, or even the Aztec sweet herb.
Tips on how to grow herbs and aromatic plants
As with most plants, herbs and aromatic plants need light and fresh air. So don't place them too far from the kitchen window — but not too close either, so that they don't get burnt by direct sunlight. If you notice any dark spots appearing on the leaves, it means they're getting too much sunlight. And if you see the plants growing in height but the leaves are shriveling, then they are suffering from a lack of sunlight, so move them closer to a natural light source.
You can avoid all these issues by investing in specialized lamps to enable growth, or even a little indoor garden. These systems come with LED lighting and sometimes a hydroponic irrigation system to ensure your plants are getting the perfect amount of light, water and nutrients. Hydroponics is a method of growing plants by using mineral nutrients instead of soil. The principle involves sowing the seeds in soil then once sprouted and moving the seedlings to a substrate (for example, clay pebbles). The plants grow and regrow more rapidly over many months — the only hiccup is the price. To grow these aromatics at home, you need seeds or some plants. You can even make the seedlings yourself every year or just buy them. Certain varieties (mint, rosemary, laurel, and thyme) are hardy, meaning that they don't lose their leaves, are long-lasting, and regrow year after year.
6 herbs and aromatic plants to grow at home
Basil, "the king of herbs," from the Lamiaceae family is a staple for a number of culinary favorites (especially salads, pastas, poultry dishes, sauces, pizza toppings, and pestos). It is the most cultivated aromatic plant in France — and you know the French reputation for good food! It is also available in many varieties (Thai, lemon, aniseed, Greek). An annual plant, it has to be sown every year. As soon as the frost has passed, you can place it outdoors.
Common parsley is another popular choice in the kitchen. Raw or cooked, it can also be used as an ingredient in the famous bouquet garni. Otherwise it can be used to top crudités, soups, fish, or even in a parsley butter.
Green mint is an aromatic plant that has traveled through the centuries. Grown in ancient times, it is a predominant aromatic in oriental cooking. Chocolate mint is a variety of peppered mint with a real chocolate taste (sounds delicious!). Very fragrant, it is used in sauces (for meat), pastries, or fruit salads.
Originating from Asia, chives, flavored with a characteristic garlic flavor, grow nearly all year round and are very easy to cultivate. Their long stems are topped with beautiful little flowers and can be used in a number of culinary dishes. Even more fragrant and from the same family, wild garlic or bear's garlic is a highly scented alternative.
Coriander has a hard skin that is resistant to temperatures under zero (down to -8°C). However, it does not appreciate damp weather. Better known under the names of cilantro or Chinese parsley, this herbaceous plant from the Apiaceae family dates back to 6000 years B.C. Some prefer it to parsley as it is much more aromatic.
Originating from the French Atlantic coast, Mertensia Maritima has a strong iodine flavor similar to the taste of oysters. Raw or cooked, it can be eaten with freshly buttered bread as an appetizer, on fish carpaccio, or in a salad.
How to maintain your herb and aromatic plants
There are more than 20,000 varieties of herbs and aromatic plants in the world, but not all are suitable for cooking purposes or are even available to sow. It would be best to grow the essentials and a few more rare and surprising varieties. There are a number of methods to preserve them: chop the leaves and place them in a pot with oil (basil); place the whole plant in a bag with holes in the fridge (parsley) or in a plastic box (mint); snip and place in an ice cube box with oil, then freeze (chives, sage), or dry them and then reduce them to powder (mint, thyme).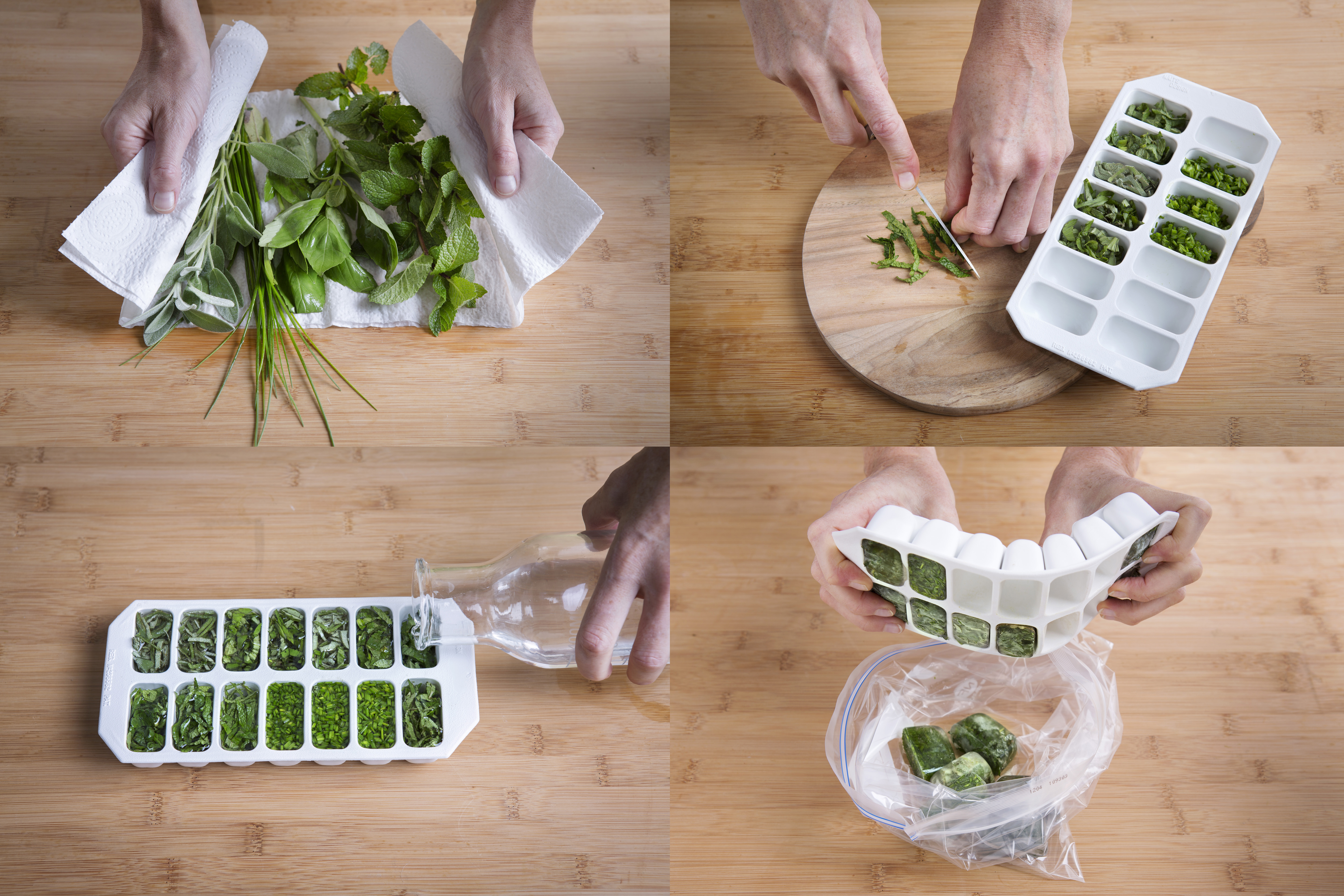 To make ice fresh herb ice cubes, first dry the leaves in kitchen paper then finely chop them and distribute them into the different blocks. Add a touch of water, or better yet, olive oil. When the ice cubes are ready, place them in a plastic bag and keep them in the freezer. /©UE/Interfel/Amélie Roche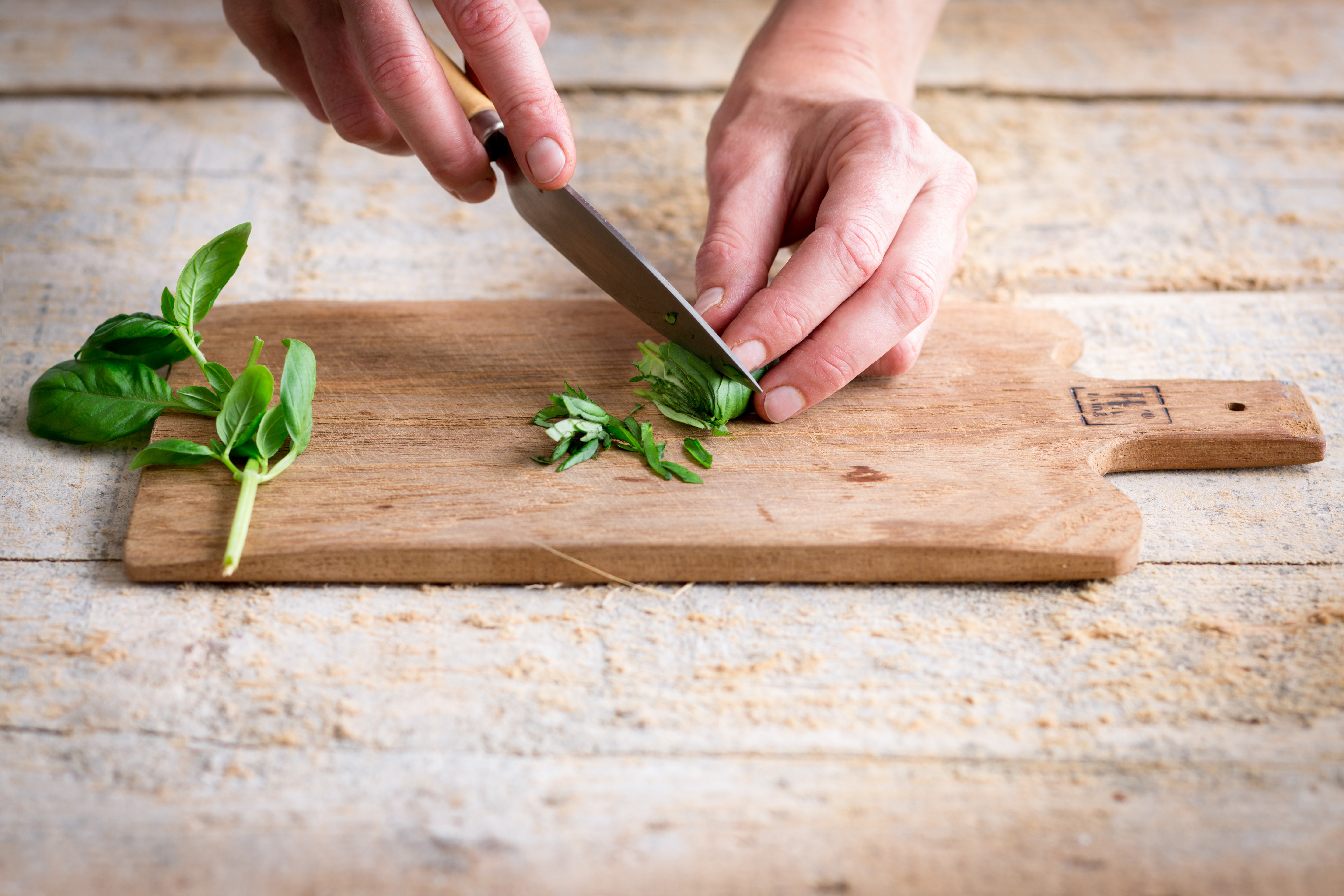 To save time in the kitchen, pile up the leaves of the herbs you need to use in a recipe, roll them up together, then chop finely. / ©UE/Interfel/Amélie Roche
Our choice of equipment to help grow the perfect herb garden: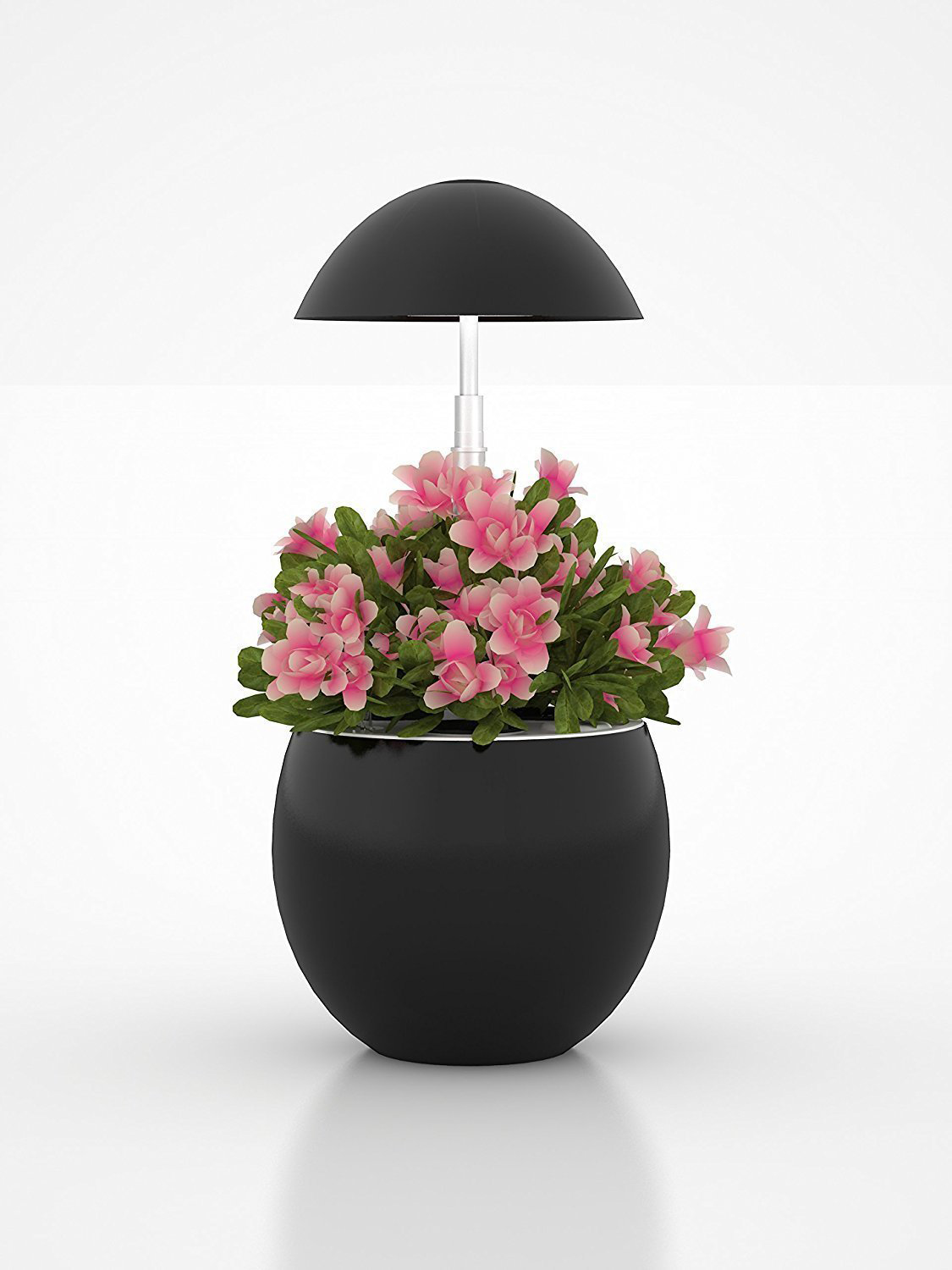 Launch the slideshow
Shopping information:
This article was originally published in the French Edition of Aleteia.