With car accidents being the number one child killer, a must-read for any parent.
When we become a new parent we embark on an emotional journey with our tiny newborns, including trying to understand how on earth to fix the baby's safety seat into the car. So when mom Christine Miller shared the devastating story of how her 3-year-old son, Kyle, was killed in a car accident on the Car Seat Consultants Facebook page, it made us realize that not only do we have to be more vigilant about correctly strapping in our kids, we need to use age- and weight-appropriate car seats for our precious cargo.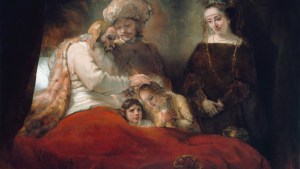 Read more:
Blessing your children: It's not just for sneezes
Miller tells how she "had no idea that morning with him would be the last time I heard his adorable laugh and sweet voice call me mommy and see his eyes lit up with life and wonder." Later that day, a minivan ran a red light and hit the family car, projecting Kyle from his booster seat. He died instantly. Miller shares how "losing Kyle was like being plunged straight into hell, a pain and agony beyond description." And to make matters worse, Miller believes his death could have been prevented had he been wearing a five-point safety harness, instead of being in a booster seat that she thought was the correct option for her 3-year-old.
This one mistake has led Miller on a "life's mission to prevent this tragedy from happening to anyone else." She says "car accidents are the #1 killer of children, and statistics show that 80-90% of car seats are installed or used incorrectly!" Sharing her selfless post on the 12th anniversary of Kyle's death, Miller accompanies her story with a heartbreaking video of her son very much alive, and enjoying life to the fullest. We can only imagine the pain Miller must feel at losing her "sweetest, kindest, most gentle soul I've ever known." But beyond the pain there is a message on the importance of children wearing a 5-point safety harness for as long as they can.
The video ends with a simple request: "Please consider this information Kyle's gift to you. Use it. Share it." So for those of us with children, or who have friends and family with children, please share Kyle's message and prevent further needless tragedy.