Do these simple things every day and your relationship will soar.
Take advantage of a simple recipe for marital unity: 30 seconds of kissing, 30 minutes of conversation, and 3 minutes of prayer — every day. Living by these three simple rules will help keep your marriage fresh and strong.
30 seconds of kissing
To the romantics — forgive me, but I have to say it out loud: chemistry in a relationship is not a metaphor. Chemistry is simply chemistry. In our bloodstream, there are substances called hormones. Two of them are very particular— the hormones of love: oxytocin and vasopressin.
Oxytocin is released in women in much higher concentration during birth, nursing, hugging, caressing, and kissing.
Vasopressin is a male equivalent which floods the body during sex.
It is this mix that creates a chemical bond between us, engages us, and gives us the feelings of closeness and pleasure. It works better than chocolate and doesn't cause weight gain!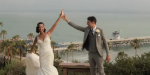 Read more:
Moriah Peters saved her fist kiss for her wedding day


If we want to love our spouse till death do us part, we have to make love. It is as simple as that. Not only when our relationship is thriving and we naturally want to be together, but especially when something begins to fail. Researchers from California discovered that a 30-second kiss activates the secretion of oxytocin. It's the tenderness between us that makes the hormones work at optimum levels. Don't let physical proximity be a reward or punishment. Let it be a regular part of your relationship.
30 minutes of conversation
It is nice to talk about everything or nothing in particular. Let's agree, sometimes it's even necessary, because being deadly serious all the time can be, well, life threatening. A conversation in a marriage must be well balanced, like a good diet.
In a balanced conversation, there is time for all kinds of topics, both light and serious. All of them are essential for the healthy functioning of the relationship. Thirty minutes a day is optimal. Constructive conversation is not a monologue, musing, testimony, or word salad. It is not "blah blah blah," but a dialogue. And a dialogue has its inviolable rules:
First listen, then talk.
Try to understand each other, not judge each other.
Share yourself (start a sentence with "I") and share your experiences and feelings (you could have a cheat sheet list of feelings on hand) before you discuss.
Absolutely avoid generalizations and exaggerations like "You always…." or "You never…"
Don't go to sleep without forgiving each other and reconciling.
3 minutes of prayer
Have you ever tried to run a long distance without a warm-up or do a split without stretching? Good, don't try it. The same goes for praying together. Those three minutes practiced every day for at least a month are like a good and necessary warm-up for a spiritual marathon. If you ignore it, you'll risk false starts, injury, and loss of motivation. It could be one decade of a Rosary together, a passage of the day's Gospel with a short reflection, a spontaneous prayer, or your favorite litany. Take your pick.
Read more:
What's an 'act of love' in a marriage?
Prayer space is important. Just as you have a bed to sleep in, a sofa to watch movies on, a table to eat at, and a desk to work at, so you should organize a place to pray. Perhaps it will have a candle, a picture, a Bible, a rosary. Let this be your marital meeting place. Perseverance will result in your desire to be together with the Lord. And you have to admit; you should love to be in such good company.
This article was originally published in the Polish Edition of Aleteia.