A fun image showed us the spirit of joy that animates the Home of Nazareth
Need an idea for Lenten almsgiving?
Help us spread faith on the internet. Would you consider donating just $10, so we can continue creating free, uplifting content?
Make a Lenten donation here
The first winner of the Aleteia Lampstand contest – voted on by our readers – was an entry from Peru!
This precious image was entered into the contest by Hogar de Nazaret (House of Nazareth), a charitable work founded by a Spanish priest, Father Ignacio María Doñoro – a chaplain of the Spanish Civil Guard –  who one day acted on a calling to leave everything to go to Puerto Maldonado in Peru to help others.
At the Home, Father Doñoro is dedicated to hosting and caring for children who have been victims of abandonment and sexual abuse – "crucified children" as he calls them. With volunteers he works to heal their tremendous wounds and give a new life – and a new family – to these whom God loves.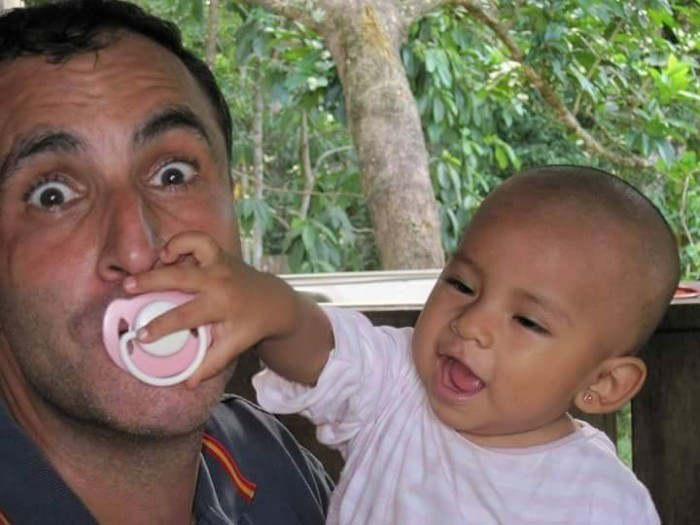 It is an honor for Aleteia to be able to contribute to that effort with the Lampstand Prize, and to help make known the work of Hogar de Nazaret. As our contest winner for the month of May, Hogar will soon receive a donation of $515, to remember Jesus' words in Matthew 5:15: "No one lights a lamp and then puts it under a bushel basket; it is set on a lampstand, where it gives light to all in the house."
The Lampstand Photo Contest is off to a good start, but remember, it runs throughout 2017, with a new winner chosen every month. So, if you are involved with a charity, a philanthropic work, a great parish effort that helps others – or if you know someone who is – snap a photo that really showcases the spirit of the work, and upload it here!
Here are a few other images entered in May, so beautiful we wanted to make sure you saw them!
Launch the slideshow