Places for men to be men and forge friendships are disappearing -- and it harms relationships.
Have you ever thought of men's poker night as being integral to the health of your marriage? Me neither, until one night when I was sitting in a men's group meeting in Boca Raton, Florida, a couple of months ago for a talk on masculinity. The speaker mentioned one simple thing in passing that especially struck me: the lack of real friendship among men. It's something that isn't taken as seriously as it should. It's detrimental to our societies and marriages, and we don't often look to it as a primary problem in men's mental health or in the breakdown of families.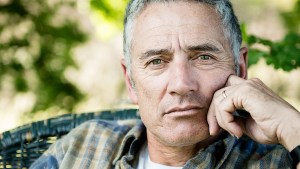 Read more:
Middle-aged, male and lonely: 4 things men can do to feel less alone
It's interesting that civilized society used to view friendship as the highest form of love to which one can aspire, even beyond romantic love. But it seems like we've reversed that now, pulling back from our friendships for our romantic relationships, and even dropping them altogether for our married relationships. And strangely enough, though we seem to (rightfully) prioritize our marriages, the fact that we're meanwhile dropping our friendships could be one of the things that causes friction in marriage.
So in the midst of my quandary I started doing some research.
The decline of fraternal organizations
One article I came across pointed out that male friendship is a key to men's mental health, and that it impacts not only the man but his family and marriage. The same study found that men regularly only see their good friends every three to five years so there's no consistency to their friendships.
In an article featured in the Atlantic, physchiatrist Dr. John Jacobs says: "Men who do not have male friends often rely too much on their women and expect too much from them. … Meaning it is not good for the marriage, for starters, and may leave serious emptiness at some point."
There is also a shrinking space for men to grow in community together. "Nearly one-third of all American men were members of some fraternal organization at the end of the 19th century," says Brett McCay, creator of the site Art of Manliness. "At their lodges, men would bond, connect, and help each other become better men." That's obviously not the case now, as fraternal organizations are in rapid decline.
Enough of silly terms like 'bromances'
While space where men can grow their community is shrinking, places that offer a pseudo-solution to the problem are thriving. Certain churches and the self-help market, taking a lead in the charge for greater male intimacy, offer places where men can (uncomfortably) emotionally unload on each other, forcing conversation about feelings rather than letting them naturally bubble up out of a bond of friendship. As a leader of many men's Bible studies groups, I can attest to how uncomfortable this enterprise is. It's not that men don't like to share their feelings and emotions, but there needs to be some trust and bonding for it to come naturally. Added to that is the cultural fear that reaching out to another dude and growing a deep relationship with them is too feminine (and the comments on how "cute" their "little man nights" are, or the preciousness of our "bromances" don't help much either).
Read more:
Spiritual Brotherhood: The Pope and the Patriarch Show How It's Done
On top of that there seems to be an unintentional squeezing of the masculine from men. As John Eldredge writes in his popular book on masculinity Wild at Heart: "Emasculation happens in marriage as well. Women are often attracted to the wilder side of a man, but once having caught him, they settle down to the task of domesticating him. Ironically, if he gives in he'll resent her for it, and she in turn will wonder where the passion has gone." This statement may be a bit melodramatic, but it does contain a kernel of truth.
There's more to men's nights out than 'talking shop'
So how does the idea of a poker night, a sports league (fantasy or otherwise), breakfast or lunch group, etc. address any of this?
The Inklings, a group of early 20th-century English authors, got together on a weekly basis to drink, smoke, read and critique each other's work, and talk about life into the wee hours of the morning. It is the stuff of male bonding legend these days. This is how C.S. Lewis, one of the more famous members, along with JRR Tolkien, described the group:
"… when the whole group is together; each bringing out all that is best, wisest, or funniest in all the others. Those are the golden sessions; when four or five of us after a hard day's walk have come to our inn; when our slippers are on, our feet spread out toward the blaze and our drinks are at our elbows; when the whole world, and something beyond the world, opens itself to our minds as we talk; and no one has any claim on or any responsibility for another, but all are freemen and equals as if we had first met an hour ago, while at the same time an Affection mellowed by the years enfolds us. Life — natural life — has no better gift to give."
While they appeared to be members of an all-male finer-things club, we should keep in mind that these guys were work buddies who started meeting in order to "talk shop." They competed a bit, sparred about their writing and ideas, and the night usually devolved into a political debate. But they had freedom to fit, insult, forget their manners at times, compete, and ultimately to learn to care for each other through the common task of improving their writing.
A place where men are healed and formed
Bill McMorris, writer for The Federalist, might have hit on something when he wrote, "We fear women's judgment more than that of the Lord, which may be why men are 25% more likely to censor their Facebook posts than women." McMorris argues that men aren't bad at making friends, but we don't have the space and the security to do it. He relays a story of a familiar scenario where a female colleague announced that she was going to crash a men's group that got together weekly in the tradition of the Inklings, only to sit, visibly uncomfortable for a few hours, before leaving with audible "sighs of relief from all" that the night had ended.
I imagine there would be a similar discomfort if I tried to jump into one of my wife's Moms of Preschoolers meetings, though I have enjoyed the family events where I've gotten to meet her friends and their husbands. Even more, I've enjoyed getting together with some of those guys every Monday morning at a Dunkin' Donuts to discuss a book (and fantasy football, work, family life, etc.).
I don't think all this means our friendships have to be gender-segregated — far from it. In a case study of one male friend group, The Fathers Group, Willens noticed that, "One positive result of that group — unlike the norm — is that because of the men, the families grew close. Perhaps most important, it set the scene for the next generation."
Men need space and a reason to get together that isn't necessarily centered on sharing feelings, at least initially. That's a reason the majority of men will never touch their church's men's groups or Bible studies. In the midst of our society's awkward emotional conditioning, a common interest or something to do together — whether it's a book club, Ultimate Frisbee league, writers group, or just a group of guys watching a football game together — is a great way to build a foundation for this type of connection.
A group like this isn't an excuse for a gaseous, foul-mouthed reliving of the good ol' bachelor days. But it could serve as a place where bonds are formed and men can hone each other into better husbands and fathers. It's far from a group of guys just playing cards. If it's done well, and men have the space to do it, it can be a place where men are healed, formed — and your marriage can grow stronger as a result.