200-year tradition honors Christ in the Eucharist
The feast of Corpus Christi, the Body and Blood of Christ, is celebrated with processions all around the world, with the most notable one led by the pope himself. But the Italian town of Genzano adds another element to the celebration of this beautiful feast: the Flower Festival, or Infiorata.
During the feast, the town's main street is covered with images "painted" mainly with flower petals, but also leaves and other parts of the plants. This ancient tradition — more than 200 years old — is transmitted from father to son.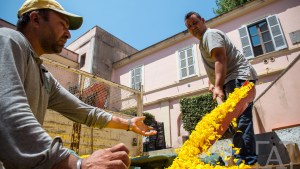 Read more:
A journey behind the scenes of the spectacular "Infiorata" of Genzano
When the flowers arrive, a flurry of activity erupts: you have to work fast so the flowers don't wither.
Back in the day a variety of flowers were used, but today, carnations are used almost exclusively since their petals are larger and more manageable. It's estimated that 250 or 300 carnations are needed to cover one square meter (about 11 square feet) of the street.
Read more:
Pope Francis' Homily on Corpus Christi
Enjoy these images from Aleteia's photo team in Genzano. The festival is flat-out amazing … and check out how the whole family gets involved in these works of art!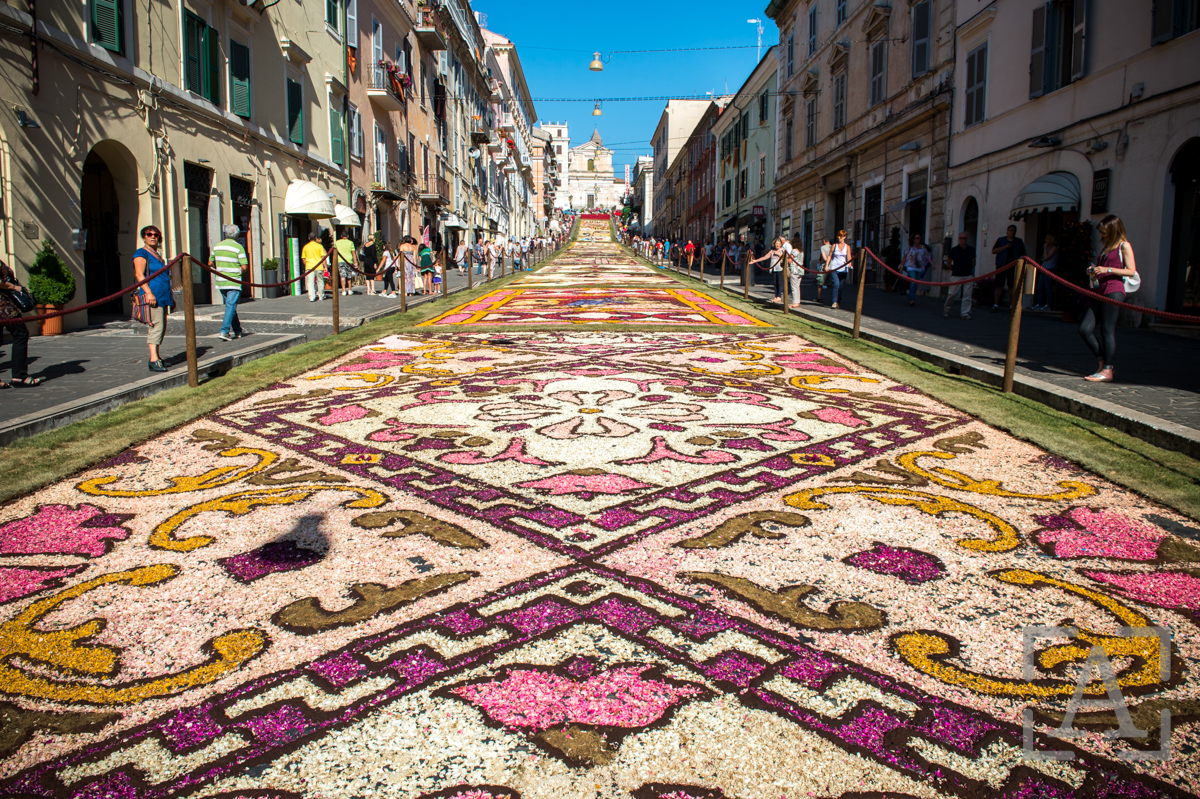 Launch the slideshow