These classic films remind us that America's weaknesses sometimes hide its greatness.
What can God do in your life with one Bible verse a day?
Subscribe to Aleteia's new service and bring Scripture into your morning:
Just one verse each day.
Click to bring God's word to your inbox
Ah, Independence Day — a time when most of us Americans will get as American as we can, scarfing down hot dogs and apple pie, watching baseball and fireworks, maybe even stuffing macaroni in our caps and calling it — oh, sorry about that. Got the song a little mixed up.
Which, come to think of it, may symbolize where we are as a nation these days: A little confused.
America feels like it's been in a bit of a funk lately. It's been that way for a while, according to Gallup. Back in the spring of 2004, a good, solid majority of us thought things were A-OK in the U.S. of A. … but that was the last time. This May? Only 31 percent thought America was headed in a positive direction.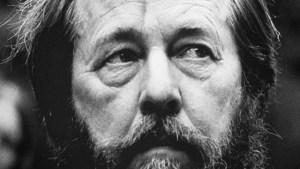 Read more:
What a Russian dissident can teach us about true patriotism on Memorial Day
Hard to enjoy the fireworks while we're feeling so glum.
But fear not, my countrymen (and countrywomen). The movie industry — that most American of institutions — has our backs.
The six movies that follow are as American as your local stars-and-stripes flag factory, as patriotic as your grandma's red-white-and-blue Jell-O dessert. These films don't showcase a perfect America: In fact, some of them show a deeply flawed and troubled nation indeed. But they do stress that whatever we face, we can overcome — as long as we tackle our challenges with good old-fashioned courage, grace, and idealism. They show us that while American Exceptionalism might be an idea long gone, the country's still full of some pretty exceptional Americans.