By dedicating her life to spreading the message that these mass shootings are avoidable through love and compassion.
What can God do in your life with one Bible verse a day?
Subscribe to Aleteia's new service and bring Scripture into your morning:
Just one verse each day.
Click to bring God's word to your inbox
Last Friday, June 30, Jesse Lewis would have been blowing out 11 candles on his birthday cake. However, Jesse was one of the 20 children killed during the Sandy Hook, Connecticut shooting back in 2012. On the day of the deadliest mass shooting at a US school, sixth-grader Jesse had scrawled on his mom's frost-covered car "I love you." Three simple words that sum up who Jesse was: a little boy full of love and compassion. And in honor of Jesse, his family spent the day at his graveside, celebrating the young boy's life, and finishing the day with champagne. As his mom, Scarlett Lewis shared with Today Parents: "We try to celebrate his life instead of being sad."
In fact, Lewis impressively celebrates her son's life every day of the year through a good cause that was inspired by her youngest son. On the day of Jesse's death, Lewis had returned home to find on the kitchen chalkboard, marked in Jesse's beautifully imperfect handwriting, the words: "Nurturing, healing love." Another three simple words that motivated the heartbroken mom to dedicate her life to spreading love and forgiveness throughout schools in honor of Jesse.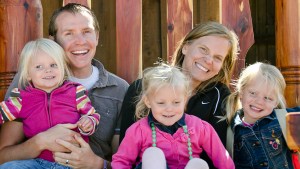 Read more:
How Sandy Hook mom Alissa Parker forgives and lives
Lewis explained that: "I knew then that I needed to spend the rest of my life spreading this message in schools. I believe that if the shooter had been able to give and receive nurturing, healing love, the tragedy never would have happened." While we will never really know what was going through Adam Lanza's head when he burst into the elementary school killing all those children and six adults, we have learned some valuable lessons from the tragedy.
We need to be aware of those who may be tormented, suffering, and displaying anti-social tendencies; offering them support and compassion. So last year, Lewis founded the Jesse Lewis Choose Love Movement which aims to change the dynamics of classroom life, teaching "social and emotional learning skills — such as forgiveness, gratitude, bravery, and compassion."
The Choose Love Movement is a free online program designed by educators for their colleagues. Lewis explains how this program is perfect for issues that are springing up in society today, it "teaches children how to understand and manage emotions, decision-making skills, and awareness of themselves and others. It teaches how to be a compassionate person. These skills are not innate; they have to be learned. And when kids have these skills, they do better on grades and test scores, but this is also the number-one proactive mental health initiative we have."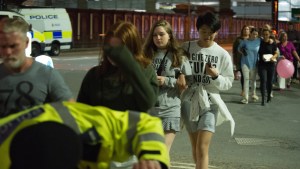 Read more:
What should I tell my kids about the attack on young Ariana Grande fans?
The program stresses the importance of letting go of anger, showing "children how to 'cut the cord' that is connecting them to pain." But maybe the most important message is encouraging kids to forgive — a lot easier said than done. As Lewis says: "forgiveness is the key to resilience."
It seems that young Jesse left behind a most powerful legacy that is helping others throughout schools in 13 countries. The program has been downloaded in 44 states and the teachers' verdicts have been unanimous saying it "resulted in better classroom and school climates and has reduced behavioral issues in their students."
Although the tragic death of Jesse and his classmates and teachers was certainly avoidable, his death has certainly not been in vain. His ability to love gave his own mom the strength to continue, to share Jesse's message, to love and to forgive.