If you're on a tight budget, you should be aware of this ... but there's also a happy middle ground.
You can get Aleteia inspiration and news in your inbox. Our specially curated newsletter is sent each morning. The best part? It's free.
Sign up here
Last year, I gave into peer pressure and bought Marie Kondo's The Life-Changing Magic of Tidying Up on my Kindle.
The narrative itself stressed me out so badly that I couldn't finish it, so I skipped right to the part where she explains her system. Then I started Kondo-ing my closet. I selected a large stack of clothing that was too small, items that I had kept for years in the hopes of being able to wear again one day.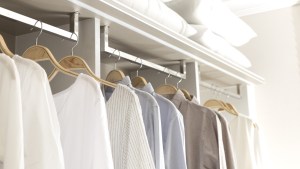 Read more:
Want to be a minimalist? Start with these 3 areas of your life
According to Marie, I should ask myself if these items "spark joy," and toss (or donate) them if they don't. They didn't spark joy, mostly sadness and frustration. So they got the Kondo axe and made a trip to Goodwill.
A year later and 30 pounds lighter, I found myself wishing I had never heard of Kondo-ing. Although it seemed impossible then, now I could wear those clothes. More importantly, now I need those clothes. All the ones I kept in the name of "minimalism" are too big. I quite literally didn't have anything to wear, and we don't have the income to support a new wardrobe.
This is the ugly downside to minimalism that June Doran pondered at her blog This Simple Balance. She details her own embrace of minimalism and the ensuing benefits, but also identifies the flipside of the coin:
What I do know is that minimalism does accomplish one thing for those of us living on lower incomes: it exposes our fear. And if our lives are filled with fear — fear of not having enough to pay the bills, never have money for retirement, not being able to replace that one thing that survived our decluttering — then we've got bigger problems than just the clutter and the excess stuff.
The problem with minimalism is that it's predicated on the assumption that Marie Kondo makes in her book — that if you really need the thing that has been taking up space later, you can always get another one.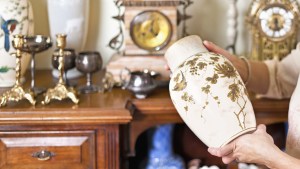 Read more:
7 Ways to enjoy heirlooms without letting them take over your home
But that's only true for a small segment of our society. The rest of us don't save things because we're hoarding, we save things because we won't be able to afford a new one later if we need it. And while I respect and appreciate the nearly monastic quest for simplicity that minimalism has brought back to the mainstream, I can't ignore the fact that minimalism largely hinges on economic freedom.
Wouldn't it be great, though, to find a middle way? I do think it's possible. If one of my neighbors happened to fill up a bag with size 6 Kondo victims, maybe they could offer them to similarly-sized neighbors before dropping them at Goodwill. Likewise, my closet is in need of a new kind of cleaning-out. Maybe I could organize a clothes-swap over the summer, satisfying our desire for minimalism and economic reality at the same time.
If sharing resources with our friends and family became part of our culture again, it would do a lot to alleviate the fear that accompanies living a simpler life. The pursuit of minimalism is definitely harder to do on a budget, but it doesn't have to be abandoned altogether. It just needs to be supplemented with some old-fashioned communal living — which is another virtue I could get behind bringing back to the mainstream.