Let go of the fear, guilt, and sheer volume and find the real joy in meaningful keepsakes.
Renovation and home staging shows draw us in with their absence of clutter, and nary a knick knack in sight. The homes convey a sense of calm so often absent in our everyday lives. It's so easy to see the appeal of minimalism, such as that espoused by the KonMari method, in which we ask ourselves if each object "sparks joy."
But when possessions are tied to the memories of loved ones, minimizing can be complicated.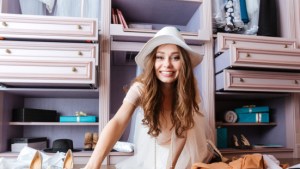 Read more:
5 closet cleaning and organizing tips just in time for spring
I lost my mother as a teenager, and a precious child years later, and now I'm also smack dab in the middle of middle age. Like others in this demographic, with aging parents and teens on the verge of flying the coop, I've had plenty of opportunities to consider my role as family memory keeper as well as my relationship with stuff. What do I keep? What do I donate? Will getting rid of my son's things make me feel freer, or less connected to him? If I keep any of my grandparents' heirlooms, is there a way to enjoy them, rather than have them feel like a burden?
Denise Fleissner, simplicity coach and professional organizer with Soulfully Simple, acknowledges the dilemma and points out three factors that stand in the way of people enjoying their things: fear, volume, and guilt.  
"People are afraid to use things they consider irreplaceable, especially if they belonged to a loved one who has passed away," she says, "This happens because these items are deemed too 'precious' to use. Sadly, they remain hidden in a cabinet, drawer, or box waiting to be enjoyed — an opportunity that rarely ever comes."
As for volume, Fleissner says, "People simply have too much stuff! With so many options (inherited treasures or collected items) to choose from, displaying items considered to be treasures is overwhelming. Some choose to display as much as possible, causing clutter. Others choose to create space to store the items because they can't manage the thought of letting it go. Storage then becomes the burden."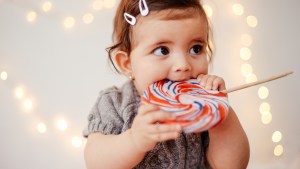 Read more:
10 things every woman does but won't admit to
The third obstacle to enjoying our things, according to Fleissner, is guilt. People keep items they never wanted or liked, just because they are gifts from loved ones.
In the years since the deaths of family members, I've tried to think outside the box(es), literally, when it comes to using and enjoying their things. Here are seven ways I've learned to make decisions I can live with, to enjoy objects rather than feel burdened by them, and to maintain a calm living environment.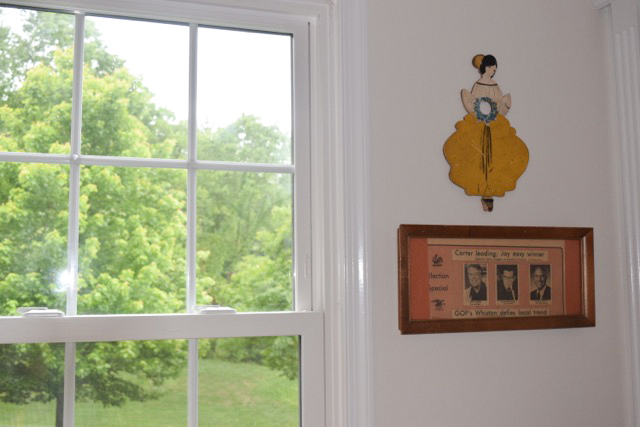 1. Give yourself time
Fleissner points out that "letting go happens in stages." If you do not have an impending deadline such as an imminent move, allow yourself to be among the items and consider what they mean to you. I had the luxury of having a few years before deciding what to do with my mother's things. If you are in a time crunch, as many people are because they are from out of town and must come in quickly and make big decisions, it's okay to err on the side of caution. You can box things up for now rather than make a quick decision you might regret. Put a date on the calendar for later on to remind yourself to set aside time to get everything out, touch it, and consider what it means to you.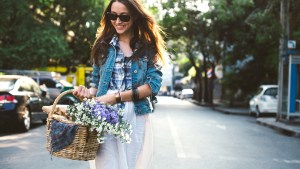 Read more:
40 habits of calm, centered women
Grieving people, in particular, can feel pressured by well meaning friends and family members into getting rid of things too soon, as a way of "getting over" a loss. Grief can make you feel powerless and out of control, and I've found it's better to insist on going at my own pace, rather than lose control of one more thing.
Eventually, I gave away most of my mother's things, but I'm glad I had the time to make decisions based on my lifestyle and preferences not someone else's timetable for me.
2. Forget about the price tag
Even if something was expensive, it may not feel special to you. Give yourself permission to let go of expensive items and keep inexpensive ones that hold more meaning. A pricey lamp, vase, or crystal bowl, for instance, may not have positive connotations or not be to your taste, even if your mother valued it. You might want to keep something simple like a board game, a perfume bottle, a necktie, or a piece of costume jewelry instead. Dollar value does not denote worth. Even though I gave away many expensive items when I cleared out my childhood home, I saved old bath towels and sheets to use every day, mixing bowls, and a plaid wool blanket to keep in my car for emergencies. None of these items cost much, but each one brings me joy.
3. A piece can represent the whole
After carting boxes of bubble-wrapped china from house to house over the years, I realized the only time I gave them any thought was when I was moving. The heavy boxes had become a space-hogging burden rather than a joy. What a shame, because the delicate patterns reminded me of happy childhood days visiting family. I decided to keep few of the dishes and pass the rest on. One grandmother's blue and white saucer is now a soap dish in the powder room, and my other grandmother's tea cup holds q-tips next to my makeup mirror. A large platter from another china set hangs on my wall as a dramatic piece of art. Fine china didn't fit my lifestyle, but now I get to enjoy it every day. Someone else's collection does NOT have to become yours. One china plate, one beautiful pin, one figurine, or one embroidered pillow can represent an entire set or collection.
4. Let someone else benefit
Sometimes the best way to give ourselves permission to let go is by helping someone else. Local organizations gladly accept clothing, books, housewares, collectibles, furniture and jewelry. When someone else can use and appreciate what we have neither the space nor the need for, old objects get new life.
5. Gallery wall
Gallery walls are fun and functional opportunities to display the quirky keepsakes of life. A special playbill or ticket stub in a floating frame looks great next to a sepia toned photo of your great grandparents, or the blueprint of a childhood home. Eclectic is the operative word. Instead of being spread all over the house, creating clutter, or stashed in drawers and boxes that no one takes the time to look at, objects on a gallery wall can become a stylish centerpiece of your home's decor. The bonus? They take up no floor or shelf space! Matching frames all in one color from Ikea or a local crafts store pull disparate items together to make a clean, cohesive display.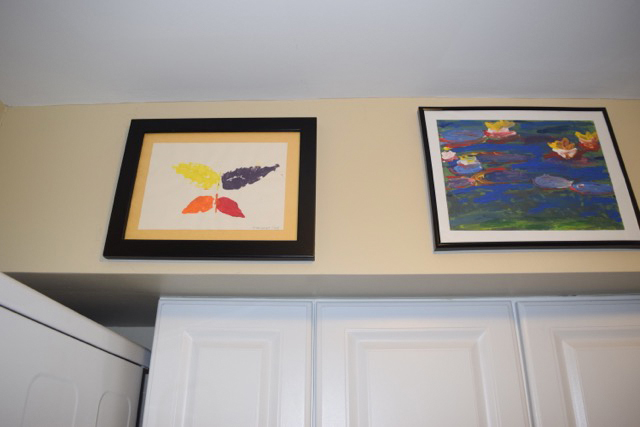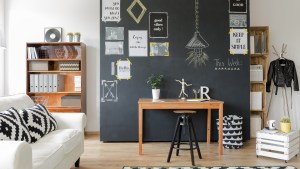 Read more:
Lessons from the saints on how to be a minimalist
I did not have room for any more furniture when my last two grandparents died, so I chose two items that could hang on the wall: a newspaper clipping about my grandfather, and a quirky piece of wood that hung next to a telephone and had various old-timey phone numbers scrawled on it. They hold no monetary value, but remind me of my grandfather's career in public service and my grandmother's social nature. Other examples of objects for a gallery wall could include a gorgeous costume necklace in a shadow box, a china plate, a child's artwork, or even an architectural detail from a family homestead such as a stair baluster or a piece of moulding.
6. Focus on holidays
Another way I make sure I get to enjoy special keepsakes is to link them to seasonal decorating. When keepsakes are out year round, especially on cluttered shelves, we become blind to them. Boxed away, they might never be seen again until someone else needs to deal with them. When we take items out to enjoy once a year, however, it's like seeing them with fresh eyes. Silver baby cups and spoons look lovely tied with bows to a garland of greens on a mantel. Items that are not necessarily "Christmas-y" can make their way to the Christmas tree: a house key tied with a velvet ribbon, baby photos in silver frames, a silver ladle, a small childhood toy tucked among the branches. I filled a few clear glass ornaments with my son's Legos, others with my children's hospital bracelets and baby booties. Be creative! As Fleissner says, "Even Grandpa's tools or Grandma's favorite baking dish can be a coffee table decoration!"
7. Intimate displays
Open floor plans mean we have fewer walls, and fewer places to display keepsakes. You can also see clutter from one room to another. A great solution is to look for small, intimate spaces such as the powder room to display groups of items. When I was growing up, my mother hung black and white photos of our relatives in the powder room for a dramatic display. In my last house, the upstairs hallway was a fun mini gallery for the kids' artwork. In my current house, I chose the laundry room for a floor to ceiling display precious school portraits. They might look sloppy in the living room, and who knows how often I'd see them in albums, but my laundry room is a place I go multiple times a day. Other examples of collections that look great in intimate spaces are hand mirrors, vintage aprons, or recipe cards in a loved one's handwriting. Choosing an intimate space to display a grouping of keepsakes on the walls gives them purposeful prominence and leaves the main living areas feeling more serene.
We own objects. They should not own us by making us feel burdened and our homes cluttered and chaotic. When it comes to honoring our loved ones, and our pasts, memories are the most powerful keepsakes of all. In giving ourselves permission to let things go, we create space and a warm welcome for the objects and memories that bring us joy.