Coffee is the elixir of life across the globe.
What can God do in your life with one Bible verse a day?
Subscribe to Aleteia's new service and bring Scripture into your morning:
Just one verse each day.
Click to bring God's word to your inbox
Coffee really is the gift that keeps on giving. We already know that drinking lots of coffee slashes your risk of cancer, heart disease, Alzheimer's, and being struck by lightning (probably). But a new study has found that coffee significantly increases longevity — and not just for white Europeans, according to CNN.
After surveying over 185,000 African-Americans, Native Americans, Hawaiians, Japanese-Americans, Latinos and whites, the researchers found that coffee increases longevity across various races. People who drank two to four cups a day had an 18 percent lower risk of death compared with people who did not drink coffee, according to the study. These findings are consistent with previous studies that had looked at majority white populations, said Veronica Wendy Setiawan, associate professor of preventative medicine at USC's Keck School of Medicine, who led the study on nonwhite populations.
This study on nonwhite populations was conducted in Hawaii and California, and found that drinking coffee significantly reduced risk of death due to heart disease, cancer, respiratory disease, stroke, diabetes, and kidney disease.
These findings are echoed in another recent study across 10 European countries, the largest study on coffee and mortality to date. It also found that people who drank three or more cups of coffee per day had a significantly lower risk for all-cause death than those abstained.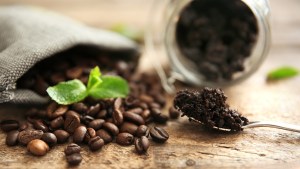 Read more:
Natural skincare: 5 Cosmetic uses for coffee
The consistency of coffee's association with reduced mortality and increased longevity across diverse populations has head researchers to conclude that coffee has inherent health benefits, regardless of the way it is prepared or consumed. The complex mixture of compounds in coffee don't appeal to our sense of taste and smell for no reason … they cause a cascade of positive biological responses, making us healthier and happier.
So it doesn't matter how you like your coffee, as long as you drink up! Espresso, cold-brew, plain old drip coffee — all of them will deliver anti-inflammatory and neuroprotective benefits, a longer life, and (bonus!) a solid hit of caffeine.
What are you waiting for?
[protected-iframe id="b4c16eadddcaab425a67a4e1a73c598e-95521100-74303997″ info="https://giphy.com/embed/3a5utmfTGKGKA" width="480″ height="184″ frameborder="0″ class="giphy-embed" allowfullscreen=""]