The kind of God who would want to comfort a conscientious, regretful toddler is exactly the God I believe in.
What can God do in your life with one Bible verse a day?
Subscribe to Aleteia's new service and bring Scripture into your morning:
Just one verse each day.
Click to bring God's word to your inbox
When my big brother was maybe 3, already potty trained, my mother found a suspicious puddle on the bathroom floor. "Oh, Augustine, what did you do?" He explained soberly that "I was waiving my underwear over the toilet, and I dipped it in." It was probably the last straw for my mother, who had been dealing toddler nonsense like that all day. She rolled her eyes, and sent him to his room.
Ten minutes later, Augustine came back to the living room, eyes wide in surprise, with this huge smile, and a spring in his step. "Mama! God talked to me! He told me he forgives me for waving my underwear over the toilet!"
"Is that right?" My mother asked, amused. "What did God sound like?"
"Sweeter than sweet things being eaten."
To this day, we tell the story and laugh, but we're also fairly sure that my brother did hear the voice of God that day. Who knows, but maybe Augustine needed the comfort, and God could see it. After all, that's a startlingly good description of the voice of God. To say his voice was sweet would be a cliche, but to connect the idea of sweetness with the fulfillment of being eaten, that seems a hundred times more substantial to me. And isn't Christ himself the sweetest of things that can be eaten?
If I get to heaven and God tells me that no, that was just a little kid's overactive imagination, I won't be scandalized. I go to Mass and witness the consecration weekly, after all. I have plenty of miracles in my life.
But whether my brother did or didn't hear the voice of God that day, I love this story because it's believable. The kind of God who would want to comfort a conscientious, regretful toddler is exactly the God I believe in. And I'm glad I've had the story in my consciousness through my life, because it has answered one of my most persistent, recurring questions about why we pray the way we do.
When we say the Prayers of the Faithful in Mass, I always want to laugh. We say, "For all those who are sick, especially so-and so, we pray to the Lord." We're practically being intentionally redundant! Or we pray for "the pope, for our bishops, priests, and all the faithful," when praying for just the faithful alone would have included the priests too, of course. More Catholic redundancy. 
Read more:
Bird-Watching and the Breathtaking Personalism of God
It would be much more straightforward to just pray that God's will be done, and move on, but that's not what we do. We pray about what matters to us, whether or not it's strictly necessary.
The best thing about being Catholic is that even when you can't figure out why we do what we do, you know you have a good example to follow. So even though it makes more sense logically to me to just pray that in all things, God's will is done, that's not what the Church does, so I don't do it either. Sure, I pray for the big picture, but I also pray for my minuscule, never-ending, normal concerns. I pray that my headache will go away, that my toddler will go back to sleep, that my brother, who's all grown up now, will have easy travels … all of these almost petty (in the grand scheme of things) prayers that have no real bearing on the only thing that counts–the fate of our souls.
God is such a mystery. He is Lord and creator of the universe, and at the same time, he's somebody who cares about the absolute silliest and most childish of our problems. My little family miracle story has always reinforced that idea in my mind. For whatever reason, God cares, even when your problem is just that you feel guilty for waving your underwear over the toilet, and really don't know what got into you.
I guess all this is just to say that God loves us, but maybe that can't be said too often.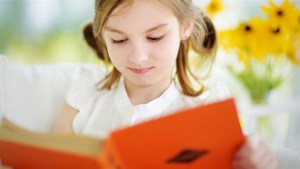 Read more:
14 Children's books to put on your family's summer reading list
---
Need to hear it said again today that God loves you and cares about your needs? Have a look at these:
Pope Francis asks: Do you believe in God's love for you?
Wounded, but choosing to trust in God's love