Emotional intelligence is more than "knowing a lot." And luckily, it can be learned and perfected.
What can God do in your life with one Bible verse a day?
Subscribe to Aleteia's new service and bring Scripture into your morning:
Just one verse each day.
Click to bring God's word to your inbox
The concept of emotional intelligence is related to a very important concept in psychology: the idea of multiple intelligences. It can be summarized as follows: intelligence is more than "knowing a lot."
In his 1983 book Frames of Mind: the Theory of Multiple Intelligences, Howard Gardner introduced the idea that indicators of intelligence, such as IQ (intelligence quotient), do not fully explain people's intelligence. He pointed out that these indicators do not take into account "interpersonal intelligence" — the ability to understand other people's intentions, motivations, and desires — nor "intrapersonal intelligence" — the ability to understand oneself, grasping one's own feelings, fears, and motivations.
This group of abilities is what is called "emotional intelligence," and it includes self-control, enthusiasm, empathy, perseverance, and the ability to self-motivate.
The good news is that these abilities do not depend only on a person's character or genes: they can also be learned and perfected over one's lifetime, if the proper methods are used.
We can understand and learn to manage our emotions
According to the latest discoveries, our emotions are not entirely immaterial; rather, they have a biochemical aspect. Our brain uses a simple method to record strongly emotional memories: our neurochemical warning systems prepare our body for fight or flight by secreting certain hormones to record that moment intensely in our memory, in the most important part of our brain: the amygdala.
This explains why sometimes we feel emotions, or we have fairly intense feelings, and we don't even know why. Our emotional learning takes place, above all, during the first years of our lives, and its effects endure throughout our lifetime, because it is something we learn before intellectual knowledge.
For a very long time, the role of emotions has been underestimated. Nevertheless, they are very important, even for the use of our reason. Between feeling and thinking, emotion guides our decisions, working with our rational mind and strengthening — or weakening — our thought.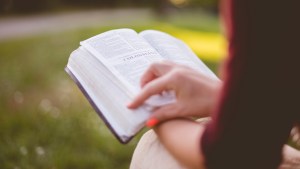 Read more:
The 10 powers of spiritual intelligence
But it is also true — and this is another great discovery — that reason can learn to govern the emotions, channeling them and keeping emotional brain from taking total control over our mind.
Channeling emotions does not mean repressing them
For many years, we might even say centuries, the general understanding has been that governing our emotions means repressing them as something negative. But repressing is a mistake: suffocated emotions always look for a way to come to light. Many emotional imbalances and sufferings have come from this incorrect way of understanding emotions without integrating them into the human psyche as a whole.
On the contrary, the purpose of emotional intelligence is to learn how to govern our emotions, allowing them some freedom without letting them get out of hand. It means having the possibility to choose how to express our feelings. It is like taming a wild horse: well trained, a horse is a controlled force that can be harnessed to run races; without control, it is a furious beast.
How can we define emotional intelligence? It is the ability to self-motivate, to persevere in our endeavors despite possible frustrations, to control our impulses, to defer gratification, to regulate our moods, to keep anxiety from interfering in our rational faculties, and to empathize with and trust others.
It is also very important that we learn how to take advantage of our negative emotions. A bad mood, for example, can also be useful; irritation, melancholy and fear can become sources of creativity, energy, and communication. Anger can be a strong source of motivation, especially when the need arises to correct injustice or abuse. Shared sorrow can make people feel more united, and the urgency that comes from anxiety — as long as it doesn't overwhelm us — can encourage creativity.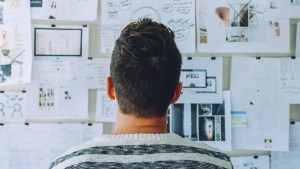 Read more:
Your thoughts aren't harmless … here's how to take control of them
Nowadays, emotional intelligence isn't important only for personal relationships; it is also very much in demand in the context of employment and organizations. Emotional intelligence is the foundation for true, healthy leadership in our professional life and in our social and personal lives. Properly controlled emotions work together with our intelligence.
This article was written in collaboration with Javier Fiz Pérez, who is a psychologist, professor of psychology and delegate for the development of international research at the European University of Rome, and Scientific Research Director at the European Institute of Positive Psychology (IEPP, from its abbreviation in Spanish).
This article was originally published in the Spanish Edition of Aleteia.