Nothing in God's providence occurs in vain.
What can God do in your life with one Bible verse a day?
Subscribe to Aleteia's new service and bring Scripture into your morning:
Just one verse each day.
Click to bring God's word to your inbox
Yesterday, the news spread quickly around the globe. Charlie Gard, the sick infant of a beleaguered British couple, had died in a London hospital. However expected it was, the news of Charlie's death remained sad.
In recent months, Charlie's plight caught the world's attention. Diagnosed with a terminal illness, the not yet one-year-old found his life and death the focus of a bitter legal dispute. While Charlie's doctors judged it best to suspend Charlie's treatments, Charlie's parents disagreed. They wanted to give their son a fighting chance at life, even if experimental treatments would only marginally improve his rare condition. What ensued ceased to be a dispute over Charlie's treatment and became instead a court battle over parental rights. Between hospitals and parents, who should have the final say when determining what is best for a sick infant? In numerous court hearings, Charlie's parents, Chris Gard and Connie Yates, lost nearly every one of their appeals. Courts denied their requests to change hospitals, to seek experimental treatment abroad, even to bring Charlie home to die. At every step, judges sided with clinical expertise over parental prudence. The result was that Charlie never left the hospital in which he was diagnosed, his doctors' wishes being finally though circuitously fulfilled.
The legal debate over Charlie Gard's case will continue, as it should.
But legal questions aren't the only ones raised by Charlie's ordeal. Cultural and religious questions will also be discussed. For example, on the religious side, some believers might find Charlie's illness and death a challenge to faith. While photos of Charlie's baptism were consoling to us Christians, we might wonder nonetheless why didn't God act more radically to save poor Charlie's life?
Like many on Twitter, I tweeted and re-tweeted news stories hashtagged #CharlieGard, requesting prayers for him and his family. Thousands on Facebook did the same, resulting in a chain of prayer and petition extending around the globe. Was this all for naught? Those of us just two days ago interceding for Charlie's life are now praying for the repose of his soul. Which for some might prompt the question: If the prayer of hundreds of thousands on behalf of an innocent child is not enough to move God to act in this world, then what would be enough?
Questions like this might be inevitable, but they are not unanswerable. As I wrote a few days ago, the purpose of intercessory prayer is not to change God; its purpose is to change us. St. Augustine explained this centuries ago to a Christian noblewoman facing numerous challenges. The holy bishop encouraged the suffering woman to pray for a "happy life," which results when we possess everything that we desire, granted of course that we desire nothing of what we should not have. In other words, happiness lies in possessing what God wants to give us. As a result, prayer includes wishing for what God wants to give us. Augustine's insight here is instructive. As we pour out our hearts to God—for ourselves and for others—our prayer is purified, such that over time we begin to desire more what God wants to give us for happiness and less what we would give ourselves. Even in times of distress, Augustine explained, prayer transforms our desire for pain and anxiety to cease into a search for the greater good that God provides us through our suffering.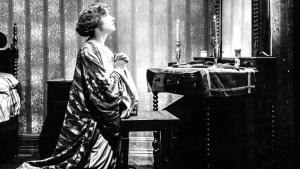 Read more:
Why pray when praying doesn't work?
In his doctrine of prayer, St. Thomas Aquinas made the same point. He taught that to pray for the goods of salvation—for grace, for conversion, for growth in virtue—is to align our wills to God's. Consequently, God is not the one who changes as a result of our prayer; we are. At the same time, neither Augustine nor Aquinas believed that we shouldn't pray also for temporal goods—for a good job, for preservation from disease, for protection from enemies—but they both held that our desire for these goods must be oriented to the greater desire for the final and eternal happiness that God wishes for each of us. The desire for heaven, therefore, represents the fruit of our praying that God's will be done on earth as it is in heaven. Even if we suffer unemployment, a difficult illness, or attacks from our enemies, the desire for heaven can remain—and even grow.
When applied to the short life and death of Charlie Gard, the Christian teaching on prayer can be challenging. It takes an act of faith to know that little Charlie's death, which occurred despite the outpouring of prayer for his life, points us to some good that God wants to give us greater than the evil that Charlie's death represents. This mystery shouldn't surprise us, of course. Consider the life and death of Jesus. Christ's Passion points to a good greater than the evil of the God-Man's execution. So too with every evil we endure; God allows it only for the sake of some greater good. Accordingly, while we were praying for Charlie Gard's life, we sought in fact not to change God, or to force his hand to act, but instead to change ourselves. Through our prayer, we sought to embrace the greater good for which God allowed Charlie's illness. Now that our prayer has changed and we pray for his soul's repose, the work to change ourselves through the embrace of this greater good, which envelopes the evil of Charlie's death, should intensify.
Perhaps this prayer is already bearing fruit. We might never know in this life the exact nature of the greater good for which God allowed Charlie Gard to die so young. Is the greater good a good for his parents, or for his extended family, or for some even larger group of people? Whatever the good's specific nature, already the world seems better—more human, perhaps—for having #CharlieGard as a symbol of parental rights and a prayer for the right ordering of civic life. Already we can see that, in God's providence, neither Charlie's death nor our prayers for his life have been in vain.
Eternal rest grant unto him, O Lord, and let perpetual light shine upon him. May he rest in peace. Amen.