These transformative forms of communicating with God are based on what is revealed in Scripture.
What can God do in your life with one Bible verse a day?
Subscribe to Aleteia's new service and bring Scripture into your morning:
Just one verse each day.
Click to bring God's word to your inbox
Prayer doesn't come naturally and is a constant struggle. Perhaps for many of us, we've learned little about prayer beyond the Rosary and rote prayers picked up in primary school.
If you feel that your prayer life isn't going anywhere, the best place to look is the Bible.
The Psalms are one of the greatest treasures when it comes to personal prayer. Just think, even Jesus used the Psalms to pray, as we see him doing on the cross.
The Catechism of the Catholic Church further explores this topic and highlights five different types of prayer found in Sacred Scripture. These forms of prayer are based on divine revelation and the experience of those found in the pages of the Bible.
Blessing and Adoration
The Catechism describes blessing as a prayer that "expresses the basic movement of Christian prayer: it is an encounter between God and man. In blessing, God's gift and man's acceptance of it are united in dialogue with each other. The prayer of blessing is man's response to God's gifts: because God blesses, the human heart can in return bless the One who is the source of every blessing" (CCC 2627).
The Our Father contains such a blessing when we say, "Hallowed be thy name." Another example of this prayer can be found in Daniel 3.
Adoration is closely connected to blessing and the Catechism describes it as "the first attitude of man acknowledging that he is a creature before his Creator. It exalts the greatness of the Lord who made us and the almighty power of the Savior who sets us free from evil" (2628).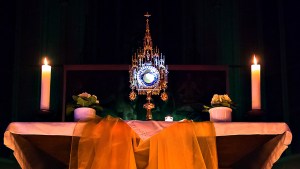 Read more:
Perpetual Adoration, the closest thing to walking with Jesus
Prayer of Petition
The prayer of petition is probably the most widely known type of prayer. It consists of a "vocabulary of supplication" where we, "ask, beseech, plead, invoke, entreat, cry out, even 'struggle in prayer'" (2629). It is a prayer that recognizes the power and majesty of God and asks for his mercy upon us.
This type of prayer should first include a prayer "asking forgiveness, like the tax collector in the parable: 'God, be merciful to me a sinner!' It is a prerequisite for righteous and pure prayer. A trusting humility brings us back into the light of communion between the Father and his Son Jesus Christ and with one another, so that 'we receive from him whatever we ask.' Asking forgiveness is the prerequisite for both the Eucharistic liturgy and personal prayer'" (2631).
God always answers our prayers of petition, though they may not be answered in a way we expected.
Read more:
The Dark Night of the Soul might not be for me
Prayer of Intercession
Another common type of prayer, intercession, "is a prayer of petition which leads us to pray as Jesus did. He is the one intercessor with the Father on behalf of all men, especially sinners" (2634).
It is an ancient type of prayer found in the Bible. The Catechism explains, "Since Abraham, intercession — asking on behalf of another — has been characteristic of a heart attuned to God's mercy. In the age of the Church, Christian intercession participates in Christ's, as an expression of the communion of saints. In intercession, he who prays looks 'not only to his own interests, but also to the interests of others,' even to the point of praying for those who do him harm" (2635).
Intercessory prayer can be very powerful and God is especially attentive to those who pray for others who are suffering. An example of this type of intercession can be found in the Gospels when Jesus cured a crippled man who was brought into a home through the roof. Mark records, "when Jesus saw their faith, he said to the paralytic, 'My son, your sins are forgiven'" (Mark 2:5).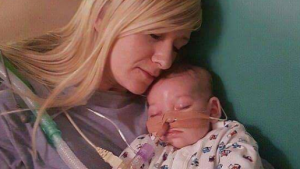 Read more:
Why didn't God heal #CharlieGard?

Prayer of Thanksgiving
Prayer of thanksgiving "characterizes the prayer of the Church which, in celebrating the Eucharist, reveals and becomes more fully what she is" (2637).
This is a type of prayer that is common, but often not practiced. We may pray for a specific petition, but when God answers our prayers, we forget to thank him. Jesus pointed this out when he healed 10 lepers, but only one returned to give him thanks; "Were not ten cleansed? Where are the nine? Was no one found to return and give praise to God except this foreigner?" (Luke 17:17-18)
Read more:
On Thursdays, Our Family Gives Thanks In All Circumstances
Prayer of Praise
Praise, though similar to blessing and thanksgiving, is a distinct type of prayer. It is a prayer "which recognizes most immediately that God is God. It lauds God for his own sake and gives him glory, quite beyond what he does, but simply because HE IS" (2639).
The Catechism explains, "Like the inspired writers of the New Testament, the first Christian communities read the Book of Psalms in a new way, singing in it the mystery of Christ. In the newness of the Spirit, they also composed hymns and canticles in the light of the unheard-of event that God accomplished in his Son" (2641).
This prayer is also found in the book of Revelation where, "The prophets and the saints, all those who were slain on earth for their witness to Jesus, the vast throng of those who, having come through the great tribulation, have gone before us into the Kingdom, all sing the praise and glory of him who sits on the throne, and of the Lamb" (2642).
It is a prayer that simply praises God because he is God, not in reference to any specific benefit or favor obtained. The celebration of the Eucharist is often called a "sacrifice of praise."
Read more:
The Disorienting Quality of Real Prayer