Author Maria Morera Johnson on women of the Church (and women of fiction) who worked for justice while modeling heroic virtue.
What can God do in your life with one Bible verse a day?
Subscribe to Aleteia's new service and bring Scripture into your morning:
Just one verse each day.
Click to bring God's word to your inbox
What might Wonder Woman have in common with St. Katharine Drexel? How about St. Clare of Assisi and Rey, the ingénue from Star Wars: The Force Awakens?
Give up? All four women worked for justice for the oppressed and the abused.
How about St. Edith Stein and the X-Files heroine Dana Scully? Well, they share a relentless pursuit for the Constant Reality of God.
If you have never thought about female saints as heroines within a great story, start now, and help the women in your family — especially the ones in high school and college — to think of them that way, too.
Becoming available just as the school year begins, Maria Morera Johnson's latest book, Super Girls and Halos: My Companions on the Quest for Truth, Justice, and Heroic Virtue, is something to slip into your daughter's rucksack (or into your comic-book-loving son's collection). Johnson takes disparate real-life saintly and heroic women — for instance, St. Cunigunde, St. Mary MacKillop and Kateri Tekakwitha — and partners them with Harry Potter's Hermione Granger, Katniss Everdeen of the Hunger Games and Nyota Uhura of Star Trek; in the process she helps us to know these saints better and to relate to them in ways completely relevant to our modern taste for justice-loving females.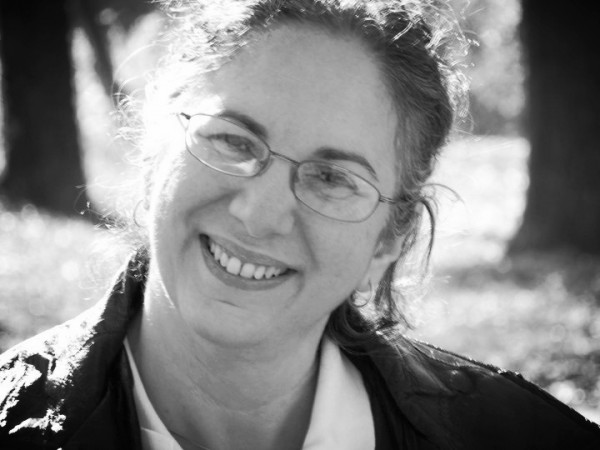 Super Girls and Halos brings together a collection of real and fictional heroines who deliver real kicks (and gentle taps) of correction to the notion that a colorful woman may lack moral wisdom or that a gentle woman is deficient in spiritual and social strength. These sisters are full of the right stuff, and Johnson serves up their virtues with a pow and a prayer, as she discusses with Aleteia.
What inspired the book?
The first seed of this book was planted when I was an undergraduate English major some 30 years ago. I took a Women in Literature course and came away disappointed in the popular culture offerings. The recent attention to heroic female characters in pop culture, especially in the superhero movie franchises, reawakened that interest. I saw a connection to the saints in these strong fictional women, and thought it would be fun to use it as an evangelization tool. "So you like Wonder Woman? Let me introduce you to St. Katharine Drexel. You think Rey from Star Wars is cool? Meet St. Clare of Assisi."
What woman in this book do you most personally identify with?
I most identify with Dana Scully from The X-Files because her search for the Truth was really about her search for God. I was in a similar place in my faith journey when the series originally aired in the 90s. I was delighted to see a couple of new seasons picked up recently, and looked forward to watching through a new faith lens. Scully reminded me of Edith Stein, St. Teresa Benedicta of the Cross, and it was, for me, the most personal chapter in the book, as well as the most instructive. I feel like if I could introduce Scully to Stein's writings, she would find a lot of consolation from the saint. I did, in a way that left me thirsty for more about this formidable 20th-century saint.
Did writing this book teach you anything?
Oh yes! I learned a great deal about the saints, but I learned about myself, as well. I'm drawn to strong female characters that model traits I want to emulate — identifying their human virtues was an easy exercise, but thinking about them in terms of the cardinal virtues was edifying in many ways. It has changed how I see fictional heroines and heroes. Now I look for instances where I could be practicing those virtues, too. It has also led me to read more about the saints and other heroes of our faith.
If there is one person you want to reach with this book, who would that be?
I'd like to reach that woman who, like Dana Scully, is searching for the Truth. These fictional characters in the book, and many others I didn't include, have what Bishop Robert Barron calls "seeds of the gospel" within their stories. I want the reader to discover those seeds, but also, to redirect her gaze to the saints, especially to the Blessed Mother, who will truly lead her to the Truth.
What is the ideal beverage to have in hand while reading your book? 
My Star Trek heroines might suggest a Romulan Ale. I'm currently sipping a pink lemonade — it lends itself to a little spiking if you're so inclined. I usually am.