It was a blessed coincidence that brought them together.
While caring for wife and mother Judy Wright, nursing aide TunDe happened to share a story about a random act of kindness. Three years earlier, while TunDe was working for another family, her car had run out of fuel. As she entered a gas station with only $5 in her pocket, a stranger stopped her, paid for her gas, and gave her all the money in his wallet.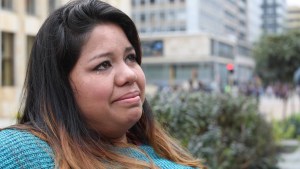 Read more:
Wow! Woman's moving story goes viral, $100,000 in donations pour in
To the amazement of the Wright family, Judy's son Chris realized that he had been the one who had helped her that day. The family took the coincidence as a sign that God had brought TunDe back into their lives to care so well for their dying mother.
After Judy passed away, the family wanted to show their gratitude for TunDe. So, in honor of Judy, they put together a fundraiser to provide tuition for TunDe to realize her dream of becoming a nurse. Though they planned on shutting down the fundraising site after they had received enough donations, more people wanted to give, so they left it open for further donations toward her education.
"To know her is to love her," the Wright family said. "And we are all in awe of how God worked so miraculously for our paths to cross again when we needed her the most." TunDe was quickly moved to tears and immediately gave thanks to God.
You can watch her moving reaction below.