Think before you post — but not too much.
What can God do in your life with one Bible verse a day?
Subscribe to Aleteia's new service and bring Scripture into your morning:
Just one verse each day.
Click to bring God's word to your inbox
To post, or not to post? That is the question. We all seem to have different criteria regarding what is or is not appropriate on Facebook, Twitter, etc. It can be easy to fall into one extreme or the other: sharing everything that comes to our mind, without a filter, or being paralyzed by fear of what people will say or how they will react to what we post. Striking a balance between inhibition and exhibitionism takes some thought — and sometimes we learn by making mistakes.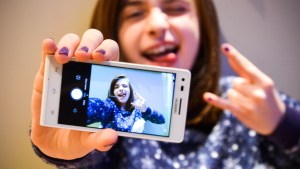 Read more:
Pride, humility, and social media
The internet: a mixed blessing
The internet is a mine of knowledge ranging from the useful to the idiotic or downright dangerous, but it is also a place where people interact, sharing their thoughts and feelings — both the positive and the negative. Most likely, all of us have experienced the pros and cons of interacting on social media.
That's the main reason why I didn't have a social media account for many years. I didn't want to be confronted with the internet jungle, full of savage words and criticisms, some as sharp as a surgical blade. The idea of strangers examining my profile picture and posts terrified me for a while, until I understood that a prudent use of the internet is not impossible, although it can be quite a challenge.
Using the internet wisely
Maturity in life is one of the few things that impresses me, especially maturity expressed in humility, authenticity, and empathy. For a while, I thought that this kind of maturity and an online presence were incompatible. Eventually, I came to realize that I was wrong; being present on social media can actually be a test of courage and objectivity, where our maturity is expressed and cultivated.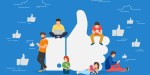 Read more:
10 'Commandments' for being a positive social media user


When I finally understood that, I saw social media not as a threat, but as an opportunity. Since I decided to take the leap several years ago and started to publish posts, texts, photos, and videos, I've been asking myself these three questions, to help me decide what to share and what to keep to myself:
1.
Why am I going to post this content?
Sometimes we're very critical of the profiles of celebrities, which are often empty of meaningful content and full of publicity and immodest photos. But it's not just the celebrities who approach social media thoughtlessly. We should all reflect on what and why we are posting.
Is my post an attempt to get attention — am I chasing likes? Or is it an authentic, honest statement? What is my reason — what is motivating me to share this particular photo or statement? The answer does not have to be noble and disinterested, but I should be honest with myself and be sure I am okay with my own motivations.
Do I want to upload the photo because I think I look good in it? Great! But if it's the third time this week, then I need to think about what I get out of posting my selfies. Is there something missing in my life? What am I looking for? What do I expect? Is this really the best way to get the attention I'm after? Is there some truth about myself that I need to face?
https://www.instagram.com/p/BVHlBSBBrDO/
Another important question is, "What am I selling?" Do I understand that my posts, photos, or videos are not just an expression of my interests and imagination, but that they also influence others? What am I promoting? Is it judgment, anger, division, a new lipstick, shapely legs? Or peace, goodness, and a natural appearance?
Being thoughtful and taking care of my image on the web does not mean that I ought to try to portray myself as an angel. I do not have to pretend to be some impossible "ideal." I can be myself, sharing both my triumphs and my failures or sorrows — although good manners are always in order, and I need to be aware of the consequences of what I share. No matter how careful I am, at some point I will probably post something I will regret, but making mistakes isn't the end of the world; it's part of life, on and off line — as long as I recognize my errors and do my best to correct them and learn from them.
2. Why not?
Growing up, I learned a mistaken idea of modesty: I thought it meant negating your own worth and minimizing the value of your successes. So learning to express positive emotions on social media was a liberating experience.
If something keeps me from posting about a positive experience or achievement, I ask myself why. What's bothering me? What am I afraid of? I imagine the worst consequences (a group of teenagers holding posters and banners pointing at me with fingers and chanting, "You are nobody, nobody cares, stop wasting our time!"), and I laugh at myself.
Read more:
Top 6 Catholic hipsters on social media
On my computer, I have a ton of photos and videos that will never find their way to the internet, and that's as it should be; my family tree doesn't interest anyone else. But thanks to that question — "why not?" — I have dared to go out into the world with my own content, my joyful creativity  and my own ideas. Because … why not?
3. What should I never publish, and why?
On this issue, my number one rule is that respect for other people is paramount. No number of likes or shares is worth the discomfort of a single human being. So I never publish images of people without their consent; nor do I post anything that could harm anyone, today or tomorrow.
Rule number two: I never publish anything I don't want to publish. That sounds obvious, but sometimes we can feel tempted to post things out of peer pressure, against our better judgment or our own preferences. My principle is that I will not do something only because everyone else is doing it, or because it's in fashion. I have to see a real reason for it. If I want to post a selfie on Instagram, take a "quiz" on Facebook, etc., it must mean something to me personally.
Respecting boundaries
The guidelines for what we should or should not post boil down to awareness, responsibility, and respect (for people, their image, and their decisions). Outside of that, we are free.
Let's try new things! Let's dare to think for ourselves, whether or not it's different from everyone else. Let's share what is important to us, happy or sad, respecting other people and being aware of our motivations and responsible for the consequences.
It's good to let you be you, as long as you set your boundaries wisely.
This article was originally published in the Polish edition of Aleteia, and has been translated and/or adapted here for English-speaking readers.