Life is never too dark to laugh and have fun.
Puppet shows, folk dances, pizza decorating — these performers know how to keep kids entertained, but they are out on an important mission, as well. They are encouraging refugee children living in harsh conditions to play, to be silly, and to be kids again.
In 2016, over 100,000 child refugees came to Europe. This team of performers and play specialists travels around to refugee camps to perform for and entertain as many refugee children as possible.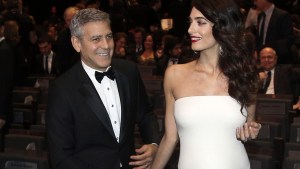 Read more:
George and Amal Clooney to help Syrian refugee children go to school
But it wasn't all easy. One performer said that when they first arrived he thought, "Is this the right place for us? Are we insulting them?" But the children's joy and wonder at their performances extinguished his doubts. "Their eyes sparkle just for a second," he recounts, "and they're just kids again and it's so simple."
"Beyond all this adult stuff," he continues, "kids just are kids and they like to play duck-duck-goose and they like to run about and they like to be congratulated for very average artwork, you know? They need that." Amidst the stress and controversy, it is important that the children involved be allowed to have their childhoods, and these performers are giving a little bit of it back to them.