St. Therese of Lisieux's simplicity and love of God shone brightly through her words.
St. Therese of Lisieux, commonly known as the "Little Flower," is well known for her beautiful and simple life as a Carmelite nun. In particular, her profound autobiography, Story of a Soul, continues to capture the hearts of those who read it.
During her life she also wrote countless letters to family and friends, consoling them in their time of spiritual need.
If you are feeling weary and in need of spiritual encouragement, turn to the words of the Little Flower.
Here are 10 profound quotes from the spiritual giant, whose "little way" tells us how to seek holiness, using a grace-filled elevator to reach the heights of sanctity.
What a comfort it is, this way of love! You may stumble on it, you may fail to correspond with grace given, but always love knows how to make the best of everything; whatever offends our Lord is burnt up in its fire, and nothing is left but a humble, absorbing peace deep down in the heart.

The good God does not need years to accomplish His work of love in a soul; one ray from His Heart can, in an instant, make His flower bloom for eternity.

In times of aridity when I am incapable of praying, of practicing virtue, I seek little opportunities, mere trifles, to give pleasure to Jesus; for instance a smile, a pleasant word when inclined to be silent and to show weariness. If I find no opportunities, I at least tell Him again and again that I love Him; that is not difficult and it keeps alive the fire in my heart. Even though this fire of love might seem extinct I would still throw little straws upon the embers and I am certain it would rekindle.

How sweet is the way of Love! True, one may fall, one may not be always faithful, but Love, knowing how to draw profit from all, very quickly consumes whatsoever may displease Jesus, leaving naught but humble and profound peace in the innermost soul.

On the day of my conversion Charity entered into my heart and with it a yearning to forget self always; thenceforward I was happy.

I applied myself above all to practice quite hidden little acts of virtue; thus I liked to fold the mantles forgotten by the Sisters, and sought a thousand opportunities of rendering them service.

I ought to seek the company of those Sisters who according to nature please me least. I ought to fulfill in their regard the office of the Good Samaritan. A word, a kindly smile, will often suffice to gladden a wounded and sorrowful heart.

When Charity is deeply rooted in the soul it shows itself exteriorly: there is so gracious a way of refusing what we cannot give, that the refusal pleases as much as the gift.

I have not the courage to force myself to seek beautiful prayers in books; not knowing which to choose I act as children do who cannot read; I say quite simply to the good God what I want to tell Him, and He always understands me.

As I grew older I loved the good God more and more, and very frequently did I offer Him my heart, using the words my mother had taught me. I strove in all my actions to please Jesus and was most watchful never to offend Him.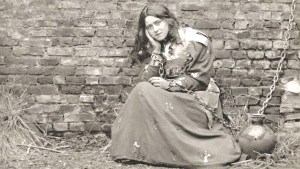 Read more:
Therese of Lisieux: Is the Little Flower the most dangerous of saints?